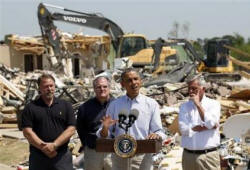 Obama Urges Democrats Not To Be Distracted By 2016 Chatter
Send a link to a friend Share
[May 08, 2014] By Steve Holland

LOS ANGELES (Reuters) - President Barack Obama brought his fund-raising prowess to California on Wednesday and urged Democrats not to let increasing attention on the 2016 presidential race distract them from focusing on November 4 congressional elections.
Obama issued the warning at the first of five Democratic events he will attend over three days that will raise hundreds of thousands of dollars for use by the party's candidates for the Senate, the House of Representatives and other races.

At the Bel Air home of Disney chairman Alan Horn, Obama spoke to a crowd that included actress Barbra Streisand and her husband, actor James Brolin.

He exhorted them to help turn back a strong challenge from Republicans who are trying to win control of the Senate and build on their majority in the House.

With much of the news media focused on the potential candidacy of Democrat Hillary Clinton in 2016, Obama noted that "a lot of people here are already excited about 2016."

But he said Democratic voters need to turn out in November for elections that will determine whether his party still has control of the Senate for his last two years in office.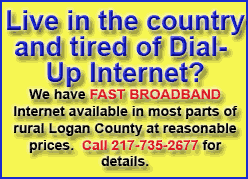 Obama urged the Democrats to "feel a sense of urgency about this election" and resist the typical pattern in which Democratic voters turn out in far fewer numbers in midterm elections than they do in presidential elections.

"This is my last campaign. And I'm going to put everything I've got into it. But I need you to feel that this is just as important, because we can't afford to wait until 2016," he said.

The party that controls the White House typically loses seats in midterm elections, but Democrats are fighting to buck the historical odds.

Obama later was to accept a humanitarian award from director Steven Spielberg at the University of Southern California's Shoah Foundation, a Holocaust museum founded by Spielberg after he made "Schindler's List."

Obama traveled to California from Arkansas, where he toured the devastation left by tornadoes that slashed through parts of the state. By his side was Senator Mark Pryor, a Democrat whose re-election is key to the Democrats hanging on to control of the Senate.

[to top of second column]
Obama's Marine One helicopter provided the president with an aerial view of the destruction caused by a powerful EF-4 tornado, with winds of at least 180 miles an hour, and other deadly twisters that ripped central Arkansas last week, killing 15 people and injuring more than 150.

On the ground, Obama met families of the victims at Vilonia City Hall and walked down a street in a neighborhood whose houses were blown to pieces.

Piles of boards and scattered bricks were all that remained of some homes on one side of the street, while on the other, several brick structures were largely intact.

"The federal government is going to be right here until we get this community rebuilt," Obama said, his shirt sleeves rolled up in the spring heat.

Democrats see Pryor's race as critical to their bid to fend off a strong Republican challenge and hang on to control of the Senate in November.

Pryor, 51, holds a narrow lead over Republican challenger Tom Cotton, while a few months ago he was trailing. Pryor's former Senate Democratic colleague, Blanche Lincoln, lost her re-election bid in Arkansas in 2010 by 20 percentage points.

(Reporting By Steve Holland; Editing by Mohammad Zargham and Ken Wills)
[© 2014 Thomson Reuters. All rights reserved.]
Copyright 2014 Reuters. All rights reserved. This material may not be published, broadcast, rewritten or redistributed.