Wisconsin Campaign Finance Probe Can Continue: Appeals Court
Send a link to a friend Share
[May 08, 2014] By Brendan O'Brien

MILWAUKEE (Reuters) - Wisconsin investigators can continue a secret probe into possible campaign finance law violations by conservative groups in the state, a U.S. appeals court ruled on Wednesday.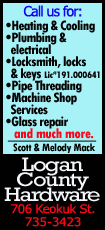 The order stopped for now enforcement of a federal judge's ruling that the 20-month investigation must be halted and records and property seized by investigators returned to the Wisconsin Club for Growth, the group that sued investigators.

U.S. District Court Judge Rudolph Randa in Milwaukee on Tuesday had said the club and its director were relieved of any and all duty to cooperate with the secret investigation.

The U.S. Court of Appeals for the Seventh Circuit in Chicago said in its order on Wednesday that Randa should not have entered a preliminary injunction halting the "John Doe" probe because he knew investigators were planning to appeal.

Investigators do not need to return the seized property or destroy copies of information and other materials they obtained, the appeals court panel said.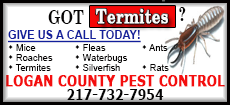 In Wisconsin, "John Doe" investigations allow prosecutors legal room to call witnesses, request search warrants and offer immunity without probable cause that a crime has been committed.

The club sued the investigators running the probe in February, accusing them of violating freedom of speech, association and equal protection rights by sidelining them from political activities during the 2014 election cycle that includes Republican Governor Scott Walker's re-election campaign.

The club asked the court to halt the investigations into its activities that it said were politically driven, noting that they were initiated by Milwaukee County District Attorney John Chisholm, a Democrat.

[to top of second column]
The conservative lobby group said it had been targeted for alleged unlawful "coordination" with Walker's recall election campaign in 2012.

Democrats forced Walker to defend his seat in a special election in 2012. Armed with a massive fundraising effort spurred by conservatives inside and outside of Wisconsin, Walker won, becoming the first U.S. governor to survive a recall.

(Reporting by Brendan O'Brien; Editing by Ken Wills)
[© 2014 Thomson Reuters. All rights reserved.]
Copyright 2014 Reuters. All rights reserved. This material may not be published, broadcast, rewritten or redistributed.