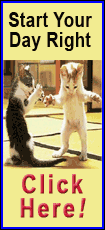 The government's offensive is the most concerted campaign against al Qaeda in the Arabian Peninsula (AQAP) - seen by Washington as one of the group's most lethal wings - in nearly two years. The group has been blamed for deadly attacks against security forces, foreigners and oil and gas facilities.

Keen to prevent about any spillover of violence into neighboring oil power Saudi Arabia and the use of Yemen as a springboard for attacks on Western targets, government forces announced they had entered the last major militant bastion, Azzan, that they had been seeking to capture in an offensive that has lasted 10 days.

The European Union has limited its presence in Yemen to essential staff and France has restricted the movement of its diplomats, the EU and Paris said on Thursday after the United States announced the suspension of operations in its embassy.

"The EU delegation remains fully operational. Like other diplomatic and international actors in Sanaa, we are limiting the presence to essential staff and reviewing our security measures," said Michael Mann, a spokesman for EU foreign policy chief Catherine Ashton.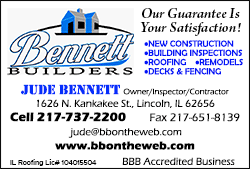 A spokeswoman for France's Foreign Ministry said its security level in Yemen was at maximum level.

"There is heightened vigilance... Following the recent events we have introduced a restriction of movement for diplomats. We are evaluating the situation but (embassy closure) is not a decision we have taken," she said.

The United States said late on Wednesday it had suspended operations in its embassy in Sanaa because of recent attacks against Western interests in the country.

Britain's Foreign Office issued a new travel alert on Thursday, advising against all travel to Yemen and strongly urging British nationals to leave the Arabian Peninsula state.

The West's precautionary security moves followed increasingly bold al Qaeda attacks on Yemeni government and foreign targets in big cities, even after the offensive against militants in remote reaches of south Yemen was launched.

A French security agent was shot dead on Monday, the latest in a string of assassinations and kidnappings of Westerners in the capital Sanaa and second city Aden.

The army's onslaught against AQAP will continue despite the military's entry into Azzan in Shabwa province, a military source told Reuters. "The entry into Azzan does not mean the end of the battle with al Qaeda, and we will continue to pursue it into the mountainous and desert regions into which they fled."

[to top of second column]
LAST STRONGHOLD

Government troops captured the mountainous al-Mahfad area in Abyan province earlier this week, leaving Azzan in Shabwa as the militants' main remaining redoubt.

"An official military source in the third military region said that units of the armed forces and the security have entered ... Azzan...," a Defence Ministry statement said. "The source said security and stability were gradually returning to regions which have been cleansed of terrorists".

Azzan, with a population of about 50,000, and some other towns in the south were declared Islamic emirates in 2011 by Ansar al-Sharia, an AQAP affiliate.

The army drove them out in 2012 but militants later rebuilt their presence, exploiting a traditionally weak hold on the region by the central government based in Sanaa and seen by many southerners as ineffective.

"We hope that by the entrance of the army and the return of state authority to Azzan and other areas, that this will be the end of worry and turmoil that we've been living with for years," Azzan resident Mubarak Mahdi said.

The state news agency Saba reported that Yemen's defence minister was in Azzan and a celebration of the army's victory was taking place.

Major powers are keen on Yemen curbing the Islamist insurgents and restoring order in the south to prevent threats to the world's No. 1 oil exporter Saudi Arabia next door.

AQAP is one of al Qaeda's most active branches and has a record of hatching attacks against international airliners.

Yemeni security forces on Wednesday killed a prominent militant suspected of masterminding attacks on Westerners, including a French security agent gunned down on Tuesday, the country's supreme security committee said.

(Additional reporting by Mohammed Ghobari in Sanaa, Adrian Croft in Brussels, Lionel Laurent in Paris and Yara Bayoumy in Dubai; Writing by Angus McDowall in Riyadh; Editing by Mark Heinrich)
[© 2014 Thomson Reuters. All rights reserved.]
Copyright 2014 Reuters. All rights reserved. This material may not be published, broadcast, rewritten or redistributed.