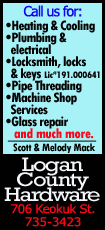 The path to confirmation as U.S. health secretary is expected to be a smooth one for Burwell, a 48-year-old technocrat who was nominated on April 11 by President Barack Obama to replace outgoing Health and Human Services Secretary Kathleen Sebelius. Last year, Burwell sailed through the Senate on a 96-0 vote to become Obama's budget director.

Burwell's new confirmation round begins when she takes the hot seat before the Senate Health, Education, Labor and Pensions (HELP) Committee. The Senate Finance Committee, which will decide whether to send her nomination to the floor, is expected to hold a hearing at a later date.

Democrats hope to have her confirmation wrapped up by the U.S. Memorial Day holiday on May 26. Recent events have created a favorable wind for Burwell's nomination: better-than-expected Obamacare health plan enrollments, lower-than-expected coverage costs, slow underlying healthcare inflation and lower government spending forecasts.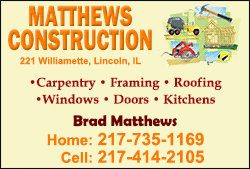 But she may end up being confirmed without many Republican 'yes' votes. Republicans see the hearings as perhaps their last chance to grill a senior Obama official publicly about the Patient Protection and Affordable Care Act before the November 4 congressional elections, in which Obamacare will be a central issue.

Republicans, who readily accept Burwell's Harvard and Oxford credentials, want to know whether she is a dedicated public servant who avoids the partisan fray or a committed Obama insider determined to see the president's policies through at any cost.

"She's very pleasant to work with, she's obviously very smart, and she's obviously very loyal to her boss, which is an admirable quality ... but it raises the burden of pressure on us in the confirmation process to be sure to be thorough," said Senator Johnny Isakson, a Georgia Republican who sits on both confirmation panels.

Burwell has already come under fire from Republican lawmakers who contend she will have an unstated political role to portray Obama's signature domestic policy in the most favorable light during this year's congressional election contest and the 2016 presidential battle.

The law has long been unpopular with large numbers of voters. In Republican-dominated states with vulnerable Senate Democrats, popular opposition can range as high as 60 percent, according to opinion polls.

[to top of second column]
The loyalty question goes directly to a Burwell quality that sets her apart from Sebelius, a Washington outsider who joined the administration in 2009 after serving as Kansas governor but never penetrated Obama's inner circle.

A member of the West Wing's top echelon, with long-standing associations with Treasury Secretary Jack Lew and Obama senior adviser John Podesta, Burwell as health secretary could wield much greater influence in dealings with stakeholders. They include health insurers and state regulators, who could be the key to keeping Obamacare on an even keel.

"They know that the president really trusts her and that she's been an insider in White House processes who used to sit at the principal senior staff table," Podesta told Reuters.

Campaign politics could also figure prominently in questions from HELP members, including Republican Senator Rand Paul of Kentucky, a possible 2016 presidential candidate, and Democratic Senators Kay Hagan of North Carolina and Al Franken of Minnesota, who have been targeted for ouster by the Republican Party.

(Reporting by David Morgan; Editing by Caren Bohan and Dan Grebler)
[© 2014 Thomson Reuters. All rights reserved.]
Copyright 2014 Reuters. All rights reserved. This material may not be published, broadcast, rewritten or redistributed.