House Blocks Pentagon Bid To Curb Pay Raises, Retire Weapons
Send a link to a friend Share
[May 08, 2014] By David Alexander

WASHINGTON (Reuters) - The House Armed Services Committee approved a policy bill on Thursday that authorized a $496 billion Pentagon base budget for next year but rejected many of the department's attempts to cut spending, including on arms programs and military pay increases.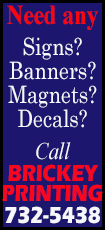 Lawmakers on the Republican-dominated panel voted unanimously to send the measure to the full House of Representatives, where it must be passed and reconciled with a Senate version before going to President Barack Obama for his signature.

Representative Buck McKeon, the committee chairman, said the annual legislation, the National Defense Authorization Act for the 2015 fiscal year, was expected to be considered by the full House in two weeks.

The measure approved by the panel authorizes a $496 billion Pentagon base budget, plus $17.9 billion for defense-related nuclear programs in the Department of Energy. It authorized $79 billion for war funding, but lawmakers said that was a place-holder because the Pentagon had not yet submitted a request.

The NDAA sets defense policy and authorizes spending but does not actually appropriate money. That is done later by the appropriations committees in the two houses.


The measure approved by the panel included funding to refuel an aircraft carrier the Pentagon feared it would not be able to afford. It also added money for a new amphibious assault ship and sought to preserve the A-10 Warthog close air support plane, rather than retiring the fleet as the Pentagon proposed.

The Armed Services panel approved a 1.8 percent pay increase for most military personnel, rejecting a Pentagon plan to reduce the annual increase to 1 percent because of spiraling compensation costs, which now make up about half of the department's budget. The pay of senior officers would be frozen.

In all, the panel cut more than $5 billion from Defense Department spending plans and shifted the funds around to pay for equipment and projects the Pentagon sought to trim or eliminate as it tries to cut $1 trillion projected spending over a decade as ordered by Congress.

McKeon said part of his aim with the legislation was to prevent the Defense Department from shrinking the size of the force as much as possible in hopes Congress would reverse some of the spending cuts.

[to top of second column]
"My underlying goal ... is to hold onto as much of the stuff and as much of the training as we can," he said, in the hope that "some miracle happens and we get money ... next year that we don't have now."

But Representative Adam Smith, the ranking Democrat on the panel, voiced concern the committee was exacerbating the Pentagon's problems by not approving its plan to shrink the force to a more financially sustainable size.

"We can have a larger force, or we can have a ready force," Smith said. "It's my contention that basically what this committee is doing is, being presented with that choice, we're closing our eyes and plugging our ears and saying: 'No, no, no. We're not going to make that choice.'"

Smith said in trying to prevent program cuts, the committee had taken $1.4 billion from Pentagon accounts that would have been used to ensure troops were fully trained and their equipment was well-maintained and ready for action.

"I think we do continue to put ourselves in a position where we are jeopardizing readiness," he said.

(Editing by Robert Birsel)
[© 2014 Thomson Reuters. All rights reserved.]
Copyright 2014 Reuters. All rights reserved. This material may not be published, broadcast, rewritten or redistributed.