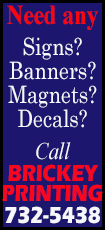 On Wednesday night, the Cleveland utility man showed why his manager has so much confidence in him by collecting three hits, including a walk-off RBI single with two outs in the bottom of the ninth inning, giving the Indians a 4-3 victory over the Minnesota Twins.

"That was nice. We needed that," Francona said.

With the score tied 3-3, shortstop Asdrubal Cabrera led off the bottom of the ninth with a gift double to left field off right-hander Casey Fien (3-1). Cabrera's fly ball near the warning track appeared catchable, but infielder Eduardo Escobar, making his first career start in left field, misjudged the ball, jumping for it before reaching the warning track.

"That last second I felt like I was pretty close," Escobar said. "That's why I gave it a jump."

Twins manager Ron Gardenhire said, "He just didn't get to it. I'm sure he shied away from the wall. It was going towards the wall over his head and he got to the warning track and felt that he was a little too close probably."


Third baseman Lonnie Chisenhall's sacrifice bunt moved Cabrera to third. Fien retired catcher Yan Gomes on a groundout for the second out, but Aviles then lined a single to center, scoring Cabrera with the winning run.

"When you get to hit last, you always feel like you have a chance," said Francona. "That was a big hit by Mikey. He knows how respected he is by the other players and our staff. He's very important to what we do."

Right-hander John Axford (1-3) pitched the top of the ninth and got his first win of the season. Axford, the Indians' closer, blew saves in each of his previous two appearances, but he rebounded Wednesday night.

"It was huge for me personally, but more important for the team," Axford said. "We haven't had one of those (walk-off win) moments yet. Those are always fun to enjoy as a team."

Trailing 3-1, the Twins scored twice in the seventh inning, knocking right-hander Danny Salazar out of the game.

With one out, designated hitter Josmil Pinto singled and went to third on a double by Escobar.

Salazar was replaced by right-hander Bryan Shaw, who was greeted by a line-drive single from pitch hitter Danny Santana, scoring Pinto and cutting Cleveland's lead to 3-2. Escobar went to third on Santana's hit, and he scored the tying run on a sacrifice fly by second baseman Brian Dozier.

"I thought they were making some hard outs," Francona said of the decision to remove Salazar from the game. "I thought we got to the point where Shaw could get (Santana) out. He didn't, so that's on me. Danny got us to where he could."

[to top of second column]
Salazar and Twins right-hander Ricky Nolasco pitched to a virtual standoff. Nolasco threw six innings, giving up three runs on six hits with nine strikeouts and one walk. Salazar pitched 6 1/3 innings, giving up three runs on six hits with seven strikeouts and one walk.
"Overall, Danny was pretty good," Francona said. "They were really trying to be aggressive on his fastball, but he mixed it up enough, and he competed like crazy."

Nolasco retired the first eight batters he faced, but with two outs and nobody on base in the third inning, the Indians struck for two runs.

Aviles, playing second base, singled and went to third on a single by center fielder Nyjer Morgan. First baseman Nick Swisher walked, loading the bases, and left fielder Michael Brantley lined a double down the right field line, scoring Aviles and Morgan and giving Cleveland a 2-1 lead.

The Twins took a 1-0 lead off Salazar in the top of the third. With two outs and nobody on, shortstop Pedro Florimon walked, stole second and went to third on a throwing error by Gomes. Dozier followed with a double to left field, scoring Florimon and giving the Twins a brief 1-0 lead.

Gomes led off the fifth inning with a home run to left field, bumping Cleveland's lead to 3-1.

NOTES: Indians OF Michael Bourn missed his third consecutive game with a tight hamstring, but he said he hopes to return to the lineup Thursday. ... The Indians continue to lead the American League in errors, with C Yan Gomes committing the team's 34th of the season Wednesday. "It's not from a lack of effort. We're just making errors," manager Terry Francona said. ... Twins 1B Joe Mauer, still bothered by lower back spasms, missed the first three games of the series. ... In Thursday's series finale, Twins RHP Kevin Correia (1-3, 6.09 ERA) faces Indians RHP Justin Masterson (1-1, 4.01 ERA).
[© 2014 Thomson Reuters. All rights reserved.]
Copyright 2014 Reuters. All rights reserved. This material may not be published, broadcast, rewritten or redistributed.