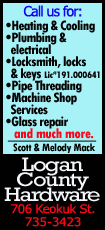 Martinez, the Detroit Tigers' designated hitter, smashed his sixth homer in the Tigers' eighth consecutive victory, a 3-2 squeaker over the Houston Astros on Wednesday night at Comerica Park.

He's hit nearly half as many home runs as he had all last season, when he stroked 14 after missing the 2012 season with a knee injury. Martinez hit 12 in his first season with Detroit in 2011.

"I always say I'd rather be lucky than good," said Martinez, who extended his hitting streak to 10 games. "I always try to go out there and put the big part of the bat on the ball. When you put a good swing on it, anything can happen."

Houston Bo Porter was stunned that Martinez drove Brad Peacock's 0-2, sixth-inning offering over the right field wall, a solo shot that proved to be the winning run.

"I don't even know how Victor hit that pitch," Porter said. "It was a waste fastball up and out of the zone and he was able to get the barrel to it."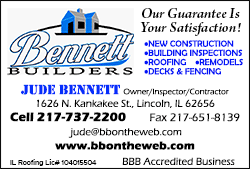 Martinez, the team's cleanup hitter, had a simple explanation.

"I was able to put a good swing on that ball because I was expecting that pitch, just from being a catcher and kind of having that idea (what Peacock would throw)," he said.

The other half of the Tigers' dynamic middle-of-the-order duo also put his power on display. Miguel Cabrera homered in his first at-bat for the second consecutive night. The two-run shot was the fourth homer of the season by Detroit's first baseman, who has knocked in six runs in the last two games.

Tigers starter Rick Porcello (5-1) won his fourth consecutive start while allowing two runs in 6 2/3 innings and striking out five.

"He'd probably tell you as far as stuff it was not his best day," Detroit catcher Alex Avila said. "He was just kind of fighting his release point with his sinker. Basically, he just battled, mixed his pitches and got some big double plays toward the end of his outing."

Setup reliever Joba Chamberlain pitched 1 1/3 scoreless innings and struck out the side in the eighth. Closer Joe Nathan then struck out two in the ninth and stranded a runner at third to record his seventh save.

Detroit's staff has a 2.00 ERA during the winning streak. Rightfielder Torii Hunter went 0-for-4 and had his 13-game hitting streak snapped.

Shortstop Marwin Gonzalez had two hits, scored a run and knocked in the other for Houston, which has lost five straight. Peacock (0-3) gave up three runs on just four hits in 6 2/3 innings.

[to top of second column]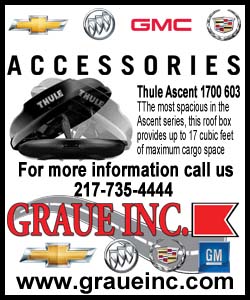 The Astros have pushed across six runs in the first three games of the series -- three after trailing by 10 runs on Tuesday -- after scoring 20 in three games against Seattle over the weekend.

"Obviously, we're not swinging the bats as well as we were swinging them before we left home," Porter said. "Part of that has to do with the quality of the pitching and some of it has to do with us expanding our strike zone and missing pitches that are good pitches to hit."
Following Martinez's blast, Houston got the run back in the seventh with three two-out hits against Porcello, including Gonzalez's RBI single.

Chamberlain entered the game after Gonzalez's hit and induced second baseman Jose Altuve to ground out.

Cabrera's first-inning home run glanced off rookie right fielder George Springer's glove, through the railing and into the first row of seats near the 365-foot mark.

The Astros made it 2-1 in the third when Gonzalez doubled, advanced to third on a flyout and scored on center fielder Dexter Fowler's groundout.

NOTES: The Tigers entered the game with the Majors' best record, but first-year manager Brad Ausmus shrugged off the quick start. "We haven't achieved anything," he said. "There's no back-patting going on." ... RHP Josh Zeid was promoted from Triple A Oklahoma City after the Astros sent RHP Josh Fields to the same affiliate. Zeid, who was up briefly with Houston earlier this season, was 2-1 with a 2.19 ERA in Triple-A. Fields lost his bullpen spot after giving up five runs in two-thirds of an inning to the Tigers on Tuesday. ... Houston SS Jonathan Villar was not in the lineup because of a jammed thumb on his throwing hand. ... Detroit 2B Ian Kinsler began the night with 14 multi-hit games, tied for second place in the American League.
[© 2014 Thomson Reuters. All rights reserved.]
Copyright 2014 Reuters. All rights reserved. This material may not be published, broadcast, rewritten or redistributed.