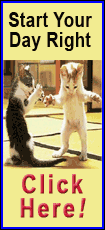 The Boston Red Sox third baseman was in a 3-for-23 funk with no RBIs in that span when he came up with the bases loaded in the eighth inning Wednesday night.

Middlebrooks' single to center field gave the Red Sox their first lede, and Boston made it stand up for a 4-3 win over the Cincinnati Reds at Fenway Park.

"I've been frustrated," Middlebrooks said. "But regardless if you're 10-for-10 or 0-for-10 or whatever, you're happy to contribute to a win any way possible."

Red Sox manager John Farrell said, "Will's base hit was the difference in this one. It was good to see him come through at an opportune time.

"He got a pitch that he drove up the middle. For his own confidence, in that key spot it was good to see him come through."

In the eighth, Reds left-hander Manny Parra struck out designated hitter David Ortiz, then walked first baseman Mike Napoli before leaving.

J.J. Hoover walked pinch hitter Jonny Gomes, and then allowed a ground-rule double to catcher A.J. Pierzynski that scored Napoli with the tying run. After an intentional walk to center fielder Jackie Bradley Jr., Middlebrooks knocked in Gomes with the go-ahead run.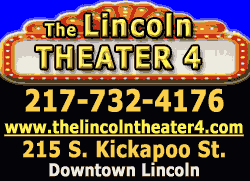 Reds manager Bryan Price was asked about his decision to change relievers in the middle of the decisive inning.

"Your decisions only work when they work out," Price said. "This is a second-guesser's delight. I understand that. You've got to throw the ball over. You can live with getting hit, giving up hits and giving up runs. I know walks are part of the game, too."

Red Sox left-hander Craig Breslow (2-0) earned the win after throwing a scoreless eighth inning.

Hoover (1-4) didn't retire any of the four batters he faced.

Boston closer Koji Uehara struck out the side in the ninth inning for his eighth save in as my opportunities.

The Reds started the game on a positive note, as center fielder Skip Schumaker's first home run of the season gave Cincinnati a 2-0 lead in the third inning.

Schumaker, who began the season on the disabled list with a dislocated left shoulder, was activated Saturday. His home run, into the right field seats with one out, scored left fielder Chris Heisey, who doubled to open the inning.

It was the seventh home run of the season allowed by Red Sox right-hander Jake Peavy, who gave up one in each of his six previous starts.

The Red Sox had four hits against Reds starter Mike Leake in the first five innings, but Leake induced two inning-ending double plays to get out of trouble.

[to top of second column]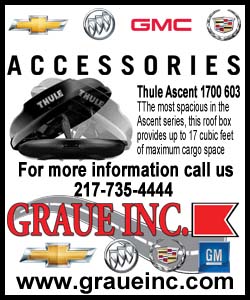 Boston tied the game in the sixth. Ortiz's single scored shortstop Jonathan Herrera, who had led off with a single, and Napoli's double scored right fielder Shane Victorino, who had singled.
After left fielder Grady Sizemore grounded out, an intentional walk to Pierzynski loaded the bases, but Bradley grounded out to end the inning.

Leake gave up two runs on eight hits and two walks in seven innings. He struck out four.

"He was terrific," Price said of Leake. "Got some big outs after giving up those two runs. It lined up well for Parra and Hoover to get us to (closer Jonathan) Broxton in the ninth."

The Reds took back the lead in the seventh when the first three batters reached against Peavy, knocking him from the game. Chris Capuano replaced Peavy to face right fielder Roger Benardina, whose groundout scored third baseman Todd Frazier for the go-ahead run.

"It's tough," Heisey said. "We felt like we had the game and let it slip away. It's tough.

"We just haven't put it together. I think sooner or later we'll start getting some breaks and win some of these close ones."

Peavy gave up three runs on four hits and four walks in six innings. He struck out four.

NOTES: 1B Joey Votto is the only Reds player who has appeared in all 33 games. ... Cincinnati LHP Aroldis Chapman (facial fractures) made his fourth rehab appearance Wednesday. He went one-third of an inning for Triple-A Louisville, giving up three runs on three hits and a walk with one strikeout. ... Reds C Devin Mesoraco will be eligible to come off the disabled list Sunday. However, Mesoraco has not yet started running hard enough to test the hamstring sufficiently. ... Red Sox SS Xander Bogaerts entered as a defensive replacement, appearing for the 32nd time in the Red Sox's 34 games. In his previous seven games, Bogaerts went 5-for-25 (.200) with one double, five walks and 11 strikeouts.
[© 2014 Thomson Reuters. All rights reserved.]
Copyright 2014 Reuters. All rights reserved. This material may not be published, broadcast, rewritten or redistributed.