Yankees 9, Angels 2

The Yankees scored five runs in the top of the first inning and were never threatened the rest of the way, cruising to a victory and taking two of three in the series.

Derek Jeter had two hits, including a home run in the second inning off Angels (16-17) left-hander Hector Santiago that gave New York (18-15) a 6-0 lead.

- - -

Rockies 9, Rangers 2

Nolan Arenado led a 16-hit attack as the Colorado Rockies continued their bashing ways against the Texas Rangers with a win.

That's three consecutive wins for the Rockies (22-14) over the Rangers (17-17) by a combined score of 29-5. Arenado, Colorado's 23-year-old third baseman, when 3-for-5 to extend his hitting streak to a club record-tying 27 games and drove in two runs.

- - -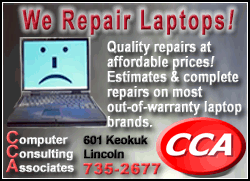 White Sox 8, Cubs 3

Gordon Beckham hit a go-ahead home run for the second straight night while Paul Konerko doubled in three runs as the Chicago White Sox beat the Chicago Cubs.

Beckham, just two weeks off the disabled list, clubbed a three-run home run off Cubs left-hander Travis Wood with two outs in the fourth while Konerko, 2-for-3 as designated hitter, doubled in three more runs in the fifth.

- - -

Tigers 3, Astros 2

Miguel Cabrera homered in his first at-bat for the second consecutive night and the Detroit Tigers extended their winning streak to eight games by downing the Houston Astros.

Cabrera's two-run shot was the fourth homer of the season by Detroit's first baseman. He has knocked in six runs in the last two games.

Designated hitter Victor Martinez extended his hitting streak to 10 games with his sixth homer, a leadoff blast in the sixth, as the Tigers improved their American League-leading record to 20-9.

- - -

Cardinals 7, Braves 1

St. Louis Cardinals right-hander Adam Wainwright allowed only one run in eight innings and became the major's first six-game winner with a victory over the Atlanta Braves.

Third baseman Matt Carpenter, Matt Holliday and Peter Bourjos each had three hits for the Cardinals (18-17), who totaled 13 off four Atlanta (18-15) pitchers.

- - -

Athletics 2, Mariners 0 (second game)

Drew Pomeranz threw five shutout innings in his first start of the season, Yoenis Cespedes hit a solo home run, and the Oakland A's defeated the Seattle Mariners to salvage a split in a doubleheader.

The A's lost three straight to Seattle and six consecutive home games -- their longest home skid since 2007 -- before winning the finale of the four-game series.

- - -

Mariners 6, Athletics 4 (10 innings - first game)

Justin Smoak and Kyle Seager delivered run-scoring singles in the 10th inning to lead the Seattle Mariners past Oakland.

The Athletics scored three times in the seventh to take a 4-3 edge before Robinson Cano had an RBI in the eighth to help Seattle tie the game and send it to extra innings.

- - -

Nationals 3, Dodgers 2

Stephen Strasburg pitched into the eighth inning and catcher Wilson Ramos, who came off the disabled list before the game, broke a 2-2 tie with a sacrifice fly in the fifth as the Washington Nationals beat the Los Angeles Dodgers.

Strasburg (3-2) allowed two earned runs in 7 1/3 innings and fanned six for the Nationals (19-15) to beat the Dodgers (19-16).

- - -

[to top of second column]
Marlins 1, Mets 0

Marcell Ozuna hit a sacrifice fly to right-center as the Miami Marlins won in walk-off fashion for the third time in four days, beating the New York Mets.

Tom Koehler tossed eight scoreless innings for the Marlins (19-15) who have won four straight games while New York (16-17) got swept in the three-game series and went the final 23 innings without scoring.

- - -
Pirates 4, Giants 3

Right-hander Gerrit Cole pitched eight innings to snap his four-game winless streak and Travis Snider hit a pivotal two-run single as the Pittsburgh Pirates edged the San Francisco Giants.

Cole (3-2) allowed three runs and seven hits for the Pirates (14-20) while Snider's double off San Francisco (21-13) pitcher Tim Lincecum (2-2) in the second inning put the Pirates ahead 4-1.

- - -

Red Sox 4, Reds 3

Will Middlebrooks' only hit of the game -- a bases-loaded, RBI single in the eighth inning -- gave the Boston Red Sox their first lead, and they made it stand for a win over the Cincinnati Reds.

Skip Schumaker hit a two-run home run in the third inning to give the Reds (15-18) an early lead but Boston (17-17) battled back to get the win.

- - -

Blue Jays 10, Phillies 0

The Toronto Blue Jays erupted for nine runs in the seventh inning and Mark Buehrle hurled a gem in a rout over the Philadelphia Phillies.

Erik Kratz and Juan Francisco each hit two-run homers in the seventh, while Edwin Encarnacion tripled and homered to power the Blue Jays (17-17) to a season-high fourth consecutive win.

Buehrle (6-1) threw seven scoreless innings of three-hit ball against Philadelphia (15-17) to lower his ERA to a team-leading 1.91.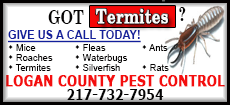 - - -

Orioles 4, Rays 3

Jonathan Schoop's two-run homer lifted the Baltimore Orioles to a win over the Tampa Bay Rays.

Schoop hit his blast in the seventh to put his team ahead 4-2 and Baltimore (17-14) took the first two games of the series and is 4-0 against the Rays this season.

- - -

Royals 8, Padres 0

Right-hander James Shields blanked the Padres on seven hits over seven innings and first baseman Eric Hosmer drove in four runs with three singles as Kansas City defeated the Padres.

The Padres (15-20) suffered their Major League-leading sixth shutout of the season.

- - -

Indians 4, Twins 3

Mike Aviles' single with two outs in the bottom of the ninth inning drove in the winning run as the Cleveland Indians defeated the Minnesota Twins.

Michael Brantley and Asdrubal Cabrera each finished with two RBIs for Cleveland (15-19). (Editing by Jahmal Corner)
[© 2014 Thomson Reuters. All rights reserved.]
Copyright 2014 Reuters. All rights reserved. This material may not be published, broadcast, rewritten or redistributed.