CJ Smokehouse named grand champion at first Graue Invitational Barbeque
Send a link to a friend Share
[May 06, 2014] LINCOLN - Saturday morning while many were still sleeping in on the first day of their weekend, a group was gathering on the parking lot of Graue Chevrolet. They were not necessarily there to purchase vehicles though. Rather, they were on hand to participate in the first ever Graue Invitational Barbeque competition.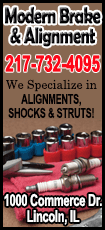 According to Chris Graue, who is one of Lincoln's finest smokers of meat, the invitational was an opportunity for the local community to be a part of a barbeque competition. As many know, there is no sampling at the 'Up in Smoke' competition during the Lincoln Art and Balloon Festival. Up in Smoke is a Kansas City Barbeque Society event and under KCBS rules. But at this event, sampling was not only welcomed, but even encouraged.
And, finally, when Graue is involved with something, you know there is going to be at least one component that will benefit the community. For this event, the public was allowed a selection of meats for a suggested donation with the proceeds going to assist the Humane Society of Logan County.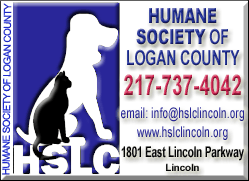 Guests were invited to donate $5 for a choice of either chicken or pork or there was a suggested donation of $10 if they wished to try both.
For those who wanted to participate in the People's Choice, large trays with a sheet of paper labeled with the numbers of each competing team were provided. The food was set up in chaffing dishes inside the Graue service area. Each dish was numbered, and the judge was asked place a piece of meat on the corresponding number.
Outside, red checkered tablecloth setup under tents provided a classic BBQ setting for would be judges. After enjoying their food, the diner-judges were faced with a decision process. Numbered votes were cast in a bucket corresponding to the contestant number back inside.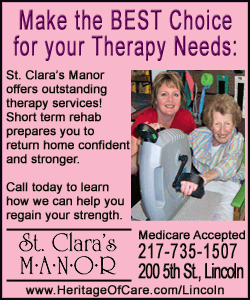 At the end of the day, Graue announced winners in each of the two categories, chicken and pork, and also an overall grand champion.
In the chicken category:
First place went to RJ's Bow Tie BBQ
Second to CJ Smokehouse
Third to Smokey Lincs BBQ
In the pork category:
First place went to CJ Smokehouse
Second to KC Beers Smokehouse
Third to Fat Boys BBQ
CJ Smokehouse was named as the grand champion of the event. Reserve grand champion went to Skidro's BBQ.
[by NILA SMITH]