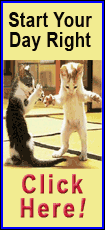 The undersized blueliner had a goal and an assist as the Wild stayed unbeaten at home in the 2014 playoffs, defeating the Chicago Blackhawks 4-2 to even their best-of-seven playoff series at two games apiece Friday.

Spurgeon helped break a 2-2 tie in the second period, setting up right winger Nino Niederreiter's go-ahead goal, then scored on a power play in the third period for Minnesota, now 5-0 at Xcel Energy Center in the postseason. Right wingers Justin Fontaine and Jason Pominville also scored for the Wild, who got 18 saves from goaltender Ilya Bryzgalov.

Chicago, which was shut out in Game 3, showed more offensive spark, twice rallying to tie the game on goals by left winger Patrick Sharp and center Michal Handzus. Goalie Corey Crawford made 27 saves, but the Blackhawks head back to their home rink for Game 5 with their 2-0 series lead in the Western Conference semifinals gone.

"They get the crowd into it, and they get energized," Blackhawks coach Joel Quenneville said. "But they play hard in their building, and they're good in their building, and they check well so it's tough to get momentum in here."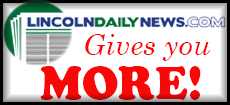 As they had done in all of their home playoff games, the Wild got on the scoreboard first. Minnesota left winger Matt Cooke returned to the lineup on Friday after missing the previous seven games due to a league-mandated suspension. Cooke was disciplined for a knee-on-knee check that injured Colorado defenseman Tyson Barrie in Game 3 of their first-round playoff series with the Avalanche. He forced a Blackhawks turnover, then fed a pass to Fontaine. The Wild rookie forward, who had been scratched in four of Minnesota's first 10 playoff games, ripped a rising shot that beat Crawford over the shoulder. It was Fontaine's first career playoff goal.

"I felt like the rhythm was there but obviously being able to contribute early maybe just eases your mind a little bit and allows me to settle down and just play," Cooke said.

The Blackhawks managed only four shots on goal in the opening period, but the last of them went in the net. In the final minute of the period, Sharp came tearing down the right side of the ice, snapped off a low shot from a wide angle that fooled Bryzgalov between the pads.

Minnesota emerged from a wide-open second period up 3-2. Pominville gave the home team a 2-1 lead, banking a puck off Crawford's right skate from behind the net. Chicago re-tied the game at 2 when Handzus tipped a shot from the point by defenseman Brent Seabrook. It was the first playoff goal by Handzus this season. Still, Chicago emerged frustrated once again.

"They do a good job of picking up their men in the neutral zone," Sharp said. "It seems like when we get a chance for some open ice they play well away from the puck and they're taking up time and space. It's not so much what they're doing. We can look at ourselves in our locker room and be a lot better."

After a long-range blast by Niederreiter -- set up by pretty passes from Spurgeon and center Charlie Coyle -- put the Wild back ahead, Bryzgalov preserved the lead, stopping Sharp on a breakaway with a right pad save.

[to top of second column]
"There were a lot of responses tonight," said Wild coach Mike Yeo. "For me a great response was by (Bryzgalov) too. It was a bit of a possible momentum swing. We think that we go up by two goals and all of a sudden they have a breakaway. He makes a huge save on the breakaway and another huge save in the third period. I thought that was a great response by him."

Spurgeon, who had five goals in 67 regular season games, got his third goal in 11 playoff games early in the third on a man advantage after Blackhawks defenseman Michal Rozsival was called for closing his hand on the puck.

"Any guy can be that guy on any given night, and if you get a chance to make that play and are able to capitalize it's great for the team," Spurgeon said.

NOTES: Minnesota played the third period with only five defensemen because D Keith Ballard left the game in the second period after he was run hard into the boards by Chicago LW Brandon Bollig. ... One of the biggest ovations of the first period came during a stoppage in play when new Minnesota Vikings QB Teddy Bridgewater was shown on the scoreboard, wearing a Wild jersey and waving to the crowd. The Louisville signal-caller, drafted 32nd overall by the Vikings on Thursday, was attending his first hockey game. ... Blackhawks D Nick Leddy played in all of Chicago's regular season and playoff games for the last three seasons before being a healthy scratch in Game 3 of this playoff series. Blackhawks coach Joel Quenneville benched him for much of the third period in Game 2 and said the night off was an attempt to motivate Leddy. The Twin Cities native returned to the Chicago lineup for Game 4. ... Wild LW Matt Moulson was scratched from the lineup for Game 4 after Minnesota coach Mike Yeo said Moulson had been playing with a lower-body injury. Acquired from the New York Islanders at the March trade deadline, Moulson has struggled offensively in the playoffs, with just a goal and two assists in 10 games. ... Game 5 of the series will be played Sunday evening at the United Center in Chicago, beginning at 9 p.m. ET.
[© 2014 Thomson Reuters. All rights reserved.]
Copyright 2014 Reuters. All rights reserved. This material may not be published, broadcast, rewritten or redistributed.