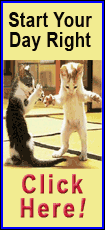 The Giants won seven of the past eight games played in Los Angeles in the series between National League West rivals and six of eight games this season.

San Francisco opened a 2-0 lead in the top of the fifth inning when shortstop Brandon Crawford clubbed his fourth home run of the season, a two-run shot with second baseman Brandon Hicks aboard.

In the second, Giants first baseman Brandon Belt suffered a broken left thumb when he was hit by a fastball from Dodgers starter Paul Maholm. Belt initially stayed in the game but left before the bottom of the inning.

Giants manager Bruce Bochey later noted, "He could be looking at around six weeks," when asked for how much time he thought Belt might have to miss while healing.

The Giants tacked on a run in the sixth when right fielder Hunter Pence reached first base safely on a ground ball and was eventually knocked in by first baseman Joaquin Arias.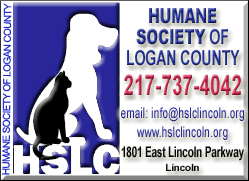 The Dodgers countered in the bottom of the sixth when right fielder Yasiel Puig clubbed a solo home run to dead center, cutting the lead to 3-1.

Puig's fifth homer of the year created some fireworks. Giants catcher Buster Posey took exception to Puig's slow exit from the batter's box and proceeded to tell the Cuban outfielder about it after he rounded the bases and headed toward home plate.

Dodgers manager Don Mattingly was ejected shortly thereafter, the first time he has been tossed this season and 13th time in his career.

"(Mattingly) was ejected going to battle for us, it's supposed to fire you up" said shortstop Dee Gordon. "He didn't mean to get tossed. He was just going to bat for his guys and that's all you can ask for."

For his part, Mattingly was a little more pointed in his post-game remarks, adding, "It always surprises me when guys react to things when their team does the same type stuff. It's always the double standard."

Puig has now hit safely in nine straight games, batting above .400 in the process. Yet that was pretty much the last of the Dodgers' offense for the night.

Left fielder Scott Van Slyke said he knew there were problems coming.

"Before (Puig) came down the third base line I figured there was going to be some words exchanged," he said. "I think Puig was a little upset he threw a pitch when he wasn't looking. He felt wronged, I guess, and things got a little heated."

[to top of second column]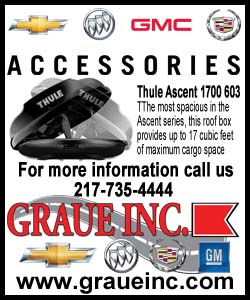 Giants starter Madison Bumgarner's wizardry at Dodger Stadium continued. The San Francisco left-hander allowed just one run. He also struck out eight batters while only allowing one walk.

He also tried to downplay the issue with Puig, offering a little wit to defuse the situation.
"I was just congratulating him. That was a tremendous swing of the bat," he said. "I think he said thank you (in return). I'm not sure, I don't speak Spanish very well."

Van Slyke offered some brief analysis when asked what Bumgarner does to throw teams off balance.

"He has four really good pitches and he throws 94 (mph)," he said. "He controls his cutter, he has a good change up and he can elevate (the ball)."

With 12 wins in the last 15 games, the Giants remained in first place in the NL West and extended their lead to two games over the Colorado Rockies, who lost to the Cincinnati Reds earlier in the evening.

Sergio Romo picked up the save for the Giants, his 12th of the year.

Dodgers starter Paul Maholm gave up three hits in 5 2/3 innings. Right-hander Brandon League replaced Maholm.

NOTES: Giants LHP Madison Bumgarner entered the game leading all active pitchers in ERA at Dodger Stadium (with a minimum of 50 innings pitched). Bumgarner's 1.98 ERA was better than Kenley Jansen (2.06), Zack Greinke (2.12) and Clayton Kershaw (2.20). Bumgarner also began the night 0-4 in his previous four starts against the Dodgers. ... Dodgers 2B Dee Gordon leads the team and ranks fourth in the major leagues with a .338 batting average (45-for-133) this season. ... Dodgers RF Yasiel Puig has a nine-game hitting streak.
[© 2014 Thomson Reuters. All rights reserved.]
Copyright 2014 Reuters. All rights reserved. This material may not be published, broadcast, rewritten or redistributed.