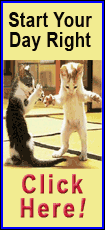 Byrd's RBI double in the 11th inning provided a rare bit of timely hitting during an inefficient evening and lifted the Philadelphia Phillies to a 3-2 win at Citi Field.

"Good to see him come through there," Phillies manager Ryne Sandberg said after the 4-hour, 39-minute game. "Otherwise we'd still be out there, possibly."

It appeared as if the Phillies and Mets might play all night when they combined to strand 28 runners -- 14 apiece -- during the first nine innings. The major league record for runners left on base in a complete nine-inning game is 30.

Of the 18 half-innings played prior to extra innings, the side was retired in order just three times: The Mets and Phillies both went down in order in the fourth while the Mets were set down 1-2-3 in the ninth.

Three Mets relievers retired six in a row -- New York's longest such stretch of the night -- between the ninth and 11th before second baseman Chase Utley doubled with one out. Two batters later, Byrd -- who was hitless with three strikeouts in his first five plate appearances -- fouled off a pair of pitches from right-hander Carlos Torres before depositing a bloop double just fair down the first base line to bring home Utley.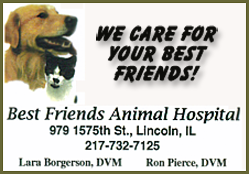 "Had some tough at-bats early," Byrd said "That staff, they've got some good stuff. Just made my adjustments as I went."

As appreciative as Byrd is toward the Mets -- he signed a minor league deal with New York in February 2012 and hit a career-high 24 homers between the Mets and Pirates, who acquired him in August -- he much preferred to be on the winning side of an extra-inning game involving the Mets, who went 8-12 in extras last year and are 2-4 in such contests this season.

"Seems like we went through it all the time last year," said Byrd, who signed a two-year deal with Philadelphia last November. "Had so many extra-inning games. Just one of those things. But you just keep grinding, try to figure it out and try to figure out how to get a run in."

The Phillies (16-18) snapped a four-game losing streak -- Philadelphia was outscored 31-11 from Monday through Thursday in losing a pair of two-game interleague series to Toronto -- and moved into a tie for fourth place in the NL East with the Mets.

"We have to stay positive," Byrd said. "Regardless of what's been going on earlier in the season or the last series, you've got to keep grinding."

Utley scored all three runs and finished with three hits and a stolen base for the Phillies. Left fielder Dominic Brown had the Phillies' first two RBIs with run-scoring singles in the third and fifth.

Left-hander Mario Hollands earned his first major league win after working around a two-out single in the 10th. Right-hander Jonathan Papelbon recorded his 10th save by throwing just six pitches in a perfect 11th.

Phillies right-hander Roberto Hernandez was in line for the win after five laborious innings in which he limited the Mets to one run despite giving up six hits and three walks. The Mets stranded 10 baserunners against Hernandez, who struck out four.

[to top of second column]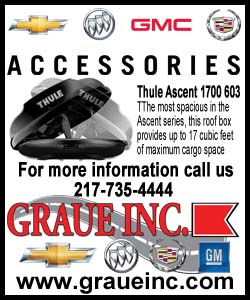 Mets right fielder Curtis Granderson had an RBI double in the first while third baseman David Wright tied the game with an RBI double in the eighth.
Second baseman Daniel Murphy scored both runs while Wright, new starting shortstop Wilmer Flores and catcher Travis d'Arnaud all had two hits apiece for the Mets, who have lost four in a row and seven of their last eight.

The Mets have scored just five runs in the last four games and 27 runs in the last eight. Ten of those runs came in an 11-10 loss to Colorado last Saturday.

"Every team in baseball talks about, at the end of the season, you've got to improve your situational hitting," Mets manager Terry Collins said. "You need a ground ball up the middle, you need a fly ball, you need to put the ball in play someplace to add on runs, to score the big runs.

"Everybody works at it every day, yet at the end of the year, it's always the number one problem."

Wright's RBI hit spared right-hander Jenrry Mejia the loss. Mejia allowed two runs, six hits and three walks while striking out four in 4 1/3 innings. He has surrendered 16 runs in 14 2/3 innings in his last three starts.

NOTES: The two teams combined to strand 32 runners overall -- 17 for the Phillies and 15 for the Mets. ... To make room for INF Wilmer Flores, the Mets designated SS Omar Quintanilla for assignment after Wednesday's 1-0 loss to Miami. Quintanilla hit .207 in 29 at-bats. ... Mets RHP Matt Harvey, who underwent Tommy John surgery last October, threw 20 pitches from 120 feet on Friday and said he hopes to throw off a mound on June 10. ... Mets 1B Lucas Duda was scratched because of stomach flu. Duda received IV fluids at a local hospital on Friday afternoon but was on the bench by first pitch. ... Before the game, the Phillies purchased the contract of IF Reid Brignac from Triple-A Lehigh Valley. IF Freddy Galvis was optioned to the same affiliate on Thursday night after the Phillies' 12-6 loss to Toronto. ... RHP Shawn Camp, whom the Phillies outrighted on Thursday, elected free agency. ... New York Jets QB Geno Smith threw out the first pitch. Offensive linemen Willie Colon and D'Brickashaw Ferguson were guests of the Mets during batting practice.
[© 2014 Thomson Reuters. All rights reserved.]
Copyright 2014 Reuters. All rights reserved. This material may not be published, broadcast, rewritten or redistributed.