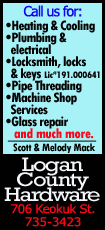 But designated hitter Raul Ibanez did, hitting the go-ahead sacrifice fly in the ninth inning for the 4-3 victory after Pujols was walked intentionally for the second time in the game.

"Let somebody else beat you," Gibbons said.

Ibanez did not feel slighted.

"Hungry is a good word but I'm not emotional about it," he said. "Albert is a great hitter and I'm just looking to get the job done."

Center fielder Mike Trout homered for the Angels (17-17) in the opener of a four-game series.

The Angels ended a two-game losing string and snapped a five-game winning streak by the Blue Jays (18-18).

After the Blue Jays tied the score in the eighth on the third home run of the season by shortstop Jose Reyes, Angels shortstop Erick Aybar led off the ninth with a triple against left-handed reliever Brett Cecil (0-3).

"He's swinging the bat nice, he has confidence up there," said Angels bench coach Dino Ebel who is running the team while manager Mike Scioscia attends his daughter's college graduation. "Hats off to him getting that big triple there in the ninth inning."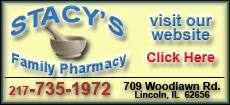 Aybar, who also had two doubles, stayed at third on a grounder to second by Trout. He was safe on an error by first baseman Edwin Encarnacion, who did not touch first base after taking the throw from Chris Getz. Pujols was walked intentionally and Ibanez hit a sacrifice fly to left to put the Angels in the lead. Trout was thrown out trying for third on the fly.

"You prepare, do all this work, and you feel like you're supposed to get the job done," Ibanez said. "When you don't, you're disappointed, and when you do, you help the team, that's really the most important thing."

Ernesto Frieri pitched the ninth for his fourth save of the season.

The Angels took a 3-2 lead in the seventh when reliever Steve Delabar walked second baseman Howie Kendrick with the bases loaded and two out. Delabar came in to face Kendrick after reliever Sergio Santos loaded the bases on a one-out double by Aybar, a two-out intentional walk to Pujols and a walk to Ibanez.

"That's where we've struggled this year -- throwing strikes out of the bullpen," Gibbons said.

"Coming in where I came in you just want to get ahead," Delabar said. "I didn't do that and obviously the result wasn't what we wanted. I felt great. I thought it was right there. When I released the ball I thought I was in the zone and it was nowhere close."

Reyes led off the bottom of the eighth with a home run against right-handed reliever Joe Smith (2-0) to tie the score at 3. Right fielder Jose Bautista, who has reached base safely in all 36 Blue Jays games this season, singled with one out. The inning ended with Bautista stranded at second.

Angels starter Garrett Richards made three wild pitches, two leading to a first-inning run, in his seven-inning outing. The right-hander allowed five hits, two hits and two runs while striking out six.

"Richards is one of the best young pitchers in the game," Gibbons said. "He can overpower you."

[to top of second column]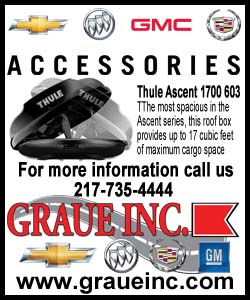 "I was a little soggy today, but I just wanted to come out and give us a chance to win and try to as deep into the game as possible." Richards said.

Blue Jays starter Dustin McGowan did not factor in the decision after allowing seven hits, two walks and two runs in five innings.
"I didn't have a slider at all and the changeup got me through," McGowan said.

The Blue Jays scored a run in the first inning with the help of two wild pitches. Reyes led off with a single and left fielder Melky Cabrera walked. The runners advanced on a wild pitch as Bautista struck out. Reyes scored on a wild pitch on ball three to Encarnacion, who walked one pitch later.

Angels right fielder Collin Cowgill tied the score 1-1 in the second on a single that scored left fielder Efren Navarro, who had doubled to left center with two out.

Trout led off the third with his seventh homer of the season to put the Angels into a 2-1 lead.

The Blue Jays tied the score in the home half of the third on the third wild pitch of the game by Richards. It allowed Cabrera to score from third after he led off with a single, stole second and took third on a flyout.

A review of a play at the plate saved the Blue Jays a run in the fifth. A two-out walk to Ibanez and a single by Kendrick put Angels runners at first and third. McGowan uncorked an 0-2 pitch that went to the backstop and bounced back to catcher Dioner Navarro, who tagged Ibanez as he tried to score. Plate umpire Angel Hernandez called Ibanez safe. Gibbons challenged the call. The video review determined that Ibanez was out.

NOTES: Angels LHP Hector Santiago was removed from the starting rotation after going 0-6 with a 5.19 ERA in his first seven starts this season. No replacement has been named for his spot in the rotation that comes up next Tuesday in Philadelphia. ... Blue Jays 3B Brett Lawrie (hamstring), who has not played since last Monday, could return to action this weekend. ... Angels manager Mike Scioscia will miss the first two games of the series to attend his daughter's college graduation. Bench coach Dino Ebel is acting manager. ... The Blue Jays wore red caps for the game to commemorate the national day of honor for the Canadian Armed Forces. ... LHP Tyler Skaggs (2-1, 4.54 ERA) will start Saturday for the Angels against Blue Jays LHP J.A. Happ (1-0, 1.93 ERA).
[© 2014 Thomson Reuters. All rights reserved.]
Copyright 2014 Reuters. All rights reserved. This material may not be published, broadcast, rewritten or redistributed.