Shares cautious on Ukraine anxiety; China, India lead gains
Send a link to a friend Share
[May 12, 2014] By Marc Jones
LONDON (Reuters) — Shares advanced cautiously on Monday as investors braced for a possible escalation in Ukraine's civil conflict after anti-Kiev rebels declared victory in a referendum on self-rule.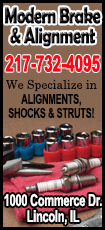 Hopes of capital market reform boosted Chinese shares while Indian shares surged to a record high on expectations that a more business-friendly coalition will win a general election there. Exit polls are due later in the day with results of the five-week-long poll expected on Friday.

European stock markets got the week off to solid start, edging up in line with Asia early on, while the euro and euro zone government bond yields were pinned down by the European Central Bank's signal that it is likely to cut rates next month.

The region's FTSEurofirst 300 index of top shares nudged up 0.2 percent as similar gains by Germany's DAX and Britain's FTSE smoothed out a 0.3 percent dip on France's CAC40.

But tensions in Ukraine kept the mood cautious.

Pro-Moscow rebels declared a resounding victory in a referendum on self-rule for eastern Ukraine, with some saying that meant independence and others eventual union with Russia as fighting flared in a conflict increasingly out of control.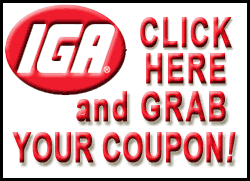 Western leaders have threatened more sanctions in the key areas of energy, financial services and engineering if Moscow disrupts a presidential election planned in Ukraine on May 25.

EU foreign ministers meet in Brussels later. Sources have told Reuters there is agreement to add about 15 people and five Crimean-based companies to the bloc's list of targets.

Concerns of more violence pushed up oil prices, with U.S. crude futures rising above $100 per barrel, though a recovery by Russian shares after a poor start underscored investors' sanguine attitude to the situation.

"There could be military intervention by Russia or more armed operations by Ukraine, and the West could impose more sanctions on Russia. These could lead to falls in U.S. bond yields and the dollar/yen," said Masafumi Yamamoto, chief strategist at Praevidentia Strategy.

U.S. Treasury prices dipped slightly on Monday, lifting the benchmark 10-year yield to 2.636 percent, compared to 2.623 percent at the end of last week. German Bund yields inched up to 1.465 percent.

The yen also weakened slightly, with the dollar trading at 101.86 yen, having found support around 101.40 last week.

INDIAN ELECTIONS

In Asian trading, MSCI's broadest index of Asia-Pacific shares outside Japan had climbed 0.6 percent.
India's benchmark index rose as much as 1.8 percent and the rupee also hit nine-month high on hopes an election victory for a BJP-led coalition could help rebuild investor confidence in Asia's third-biggest economy.

Despite simmering geopolitical concerns, global shares have been resilient in recent weeks, with the Dow Jones Industrial average posting a record closing high on Friday. European shares also hit a six-year high.

One driving force for stock markets is the prospect of more policy support from the U.S. and euro zone central banks.

ECB President Mario Draghi warned on Thursday that the euro's strength was a serious concern and that the ECB was comfortable with taking more action to support economic growth.

The euro has been on the defensive since then. It was steady at $1.3766 in early European trading, not far from the one-month low of $1.3745 hit on Friday.

There is little in the way of major economic data on Monday.

On Tuesday, industrial production and retail sales in China and U.S. retail sales will be closely watched. Thursday will be the big day in Europe, with first quarter growth and updated April inflation data due.

(Editing by Catherine Evans)
[© 2014 Thomson Reuters. All rights reserved.]
Copyright 2014 Reuters. All rights reserved. This material may not be published, broadcast, rewritten or redistributed.