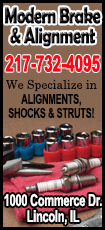 "We're looking to continue the pace of growth and continue to grow in line with the market, if not ahead of the market, and increase our presence within GE," Lorenzo Simonelli, president of GE Oil & Gas, said in an interview.

As the energy boom in North America's shale fields has gathered pace, Chevron Corp and other GE customers have been snapping up wellhead bores, compressors and sensors made by the unit, now GE's third-largest by revenue.

Revenue at the unit has jumped more than 80 percent to nearly $17 billion over the past four years. During that time, GE Oil & Gas has struck a series of deals, including the $3 billion acquisition of Lufkin, which makes oil-field pumps that are the workhorses of the industry.


But the sheer size of the Alstom bid could mean less investment at other GE units, at least in terms of big acquisitions. After all, GE executives promised the deal, if consummated, would effectively use up most of what the company has set aside for mergers and acquisitions this year and next.

But Simonelli shrugs off such concerns. "2015 is just around the corner," he said. "It's not a long time, so really it doesn't disturb me too much."

INTERNATIONAL AMBITIONS

Simonelli expects his division, which posted profit of $2.2 billion last year on revenue of $17 billion, to increase revenue at a high single-digit percentage rate in the coming years.

GE's play for Lufkin last year has already helped the company take its oilfield pumps overseas to Argentina and other countries with fast-growing shale fields, Simonelli said.

"The globalization of Lufkin is definitely one of our key priorities," he said.

Under his leadership, the unit is focusing on three main areas: deepwater oilfield technology, shale development and liquefied natural gas products.

Another priority is the $125 million research facility that GE is building in Oklahoma City, Oklahoma.
The aim is to be closer to Continental Resources Inc, Chesapeake Energy Corp and other independent oil and gas producers that are leading the U.S. shale development.
The center, set to open next year, is similar to a research center that GE operates in Rio de Janeiro. Serving Statoil and other GE customers, it would enable them to address operational problems in conjunction with GE scientists.

Any patents or intellectual property rights emerging from the research there are to be negotiated beforehand on a case-by-case basis, Simonelli said. That is a potential sticking point, as the energy industry is traditionally secretive about research and such collaborations are rare.

In addition, some energy companies, especially Exxon Mobil Corp, Royal Dutch Shell PLC and other international energy companies, have been trimming spending and selling underperforming assets to return cash to shareholders, potentially limiting funds for GE's services.

Simonelli dismissed such concerns, saying that ultimately GE wants to help customers save money and develop new technology.

"The best way to assist customers," he said, "is to find better ways to manage costs and manage capital."

(Editing by Frank McGurty and Matthew Lewis)
[© 2014 Thomson Reuters. All rights reserved.]
Copyright 2014 Reuters. All rights reserved. This material may not be published, broadcast, rewritten or redistributed.