St. Louis' goal came on Mother's Day, just three days after his 63-year-old mother France died unexpectedly. With his father Normand and sister Isabelle in attendance at Madison Square Garden, St. Louis' first-period goal helped the Rangers stave off elimination, tying the series at 3-3 and forcing a deciding Game 7 in Pittsburgh on Tuesday.

"Mother's Day, my dad's here and my sister's here, it's been a tough time for my whole family," said a teary-eyed St. Louis. "To be able to get the lead in the first period, it was a good one."

New York won two straight, outscoring Pittsburgh 8-2 in Games 5 and 6, after falling behind in the series 3-1. This is the sixth time in their past nine series the Rangers have gone to a Game 7. They won the past four.

Left winger Carl Hagelin and center Derick Brassard also scored for New York.

Center Brandon Sutter scored for the Penguins.

Goaltender Henrik Lundqvist made 36 saves for the Rangers while goalie Marc Andre-Fleury stopped 26 shots for Pittsburgh.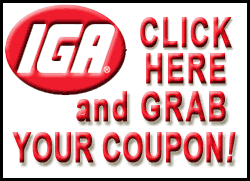 St. Louis tied left winger Benoit Pouliot for the most Rangers' shots on Sunday with four. The goal was the 36h of his playoff career.

"It's probably one of the cooler things I've been a part of my in my professional career," said Rangers' center Derek Stepan. "The emotion on that goal is something that I will never forget.

"With what he's been through in the past couple of games, for him to score a goal and the way he did, it is something I won't forget for sure."

St. Louis poked in a rebound just 3:34 into the game. As he was skating back to the bench, the crowd started chanting "Marty, Marty." St. Louis acknowledged them by placing his hand over his heart several times.

"The crowd was into it and there's no better guy to get us started," said center Derick Brassard.

The Rangers held Pittsburgh forwards Sidney Crosby and Evgeni Malkin to a combined three shots on goal. New York was physical with Crosby, putting a body on him nearly every time he touched the puck.

"If you start blanking their top guys, you start frustrating them," said Rangers defenseman Marc Staal. "When it's not going well for them (Crosby and Malkin), that means we're doing our job right.

"I think tonight, more so than in Game 5 in their building, we slowed them down in the neutral zone. That helps have a better gap on them and get in their face a little more."

The Penguins took four penalties in the third period. Their frustration of not closing out the series boiled late in the game when left winger James Neal was sent off for a 10-minute misconduct at 19:50, then defenseman Kris Letang was whistled for roughing as a scrum ensued at the final horn.

[to top of second column]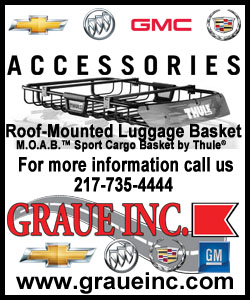 Pittsburgh is averaging 10.8 penalty minutes in the post-season.
New York moved its lead to 3-1 in the second period on a goal from Brassard at 15:30. Brassard's in-close wrist shot was off a scramble in front of the net after left winger Benoit Pouliot's shot was stopped. The line of right winger Mats Zuccarello, Brassard and Pouliot have accounted for six goals and seven assists in the series.

Lundqvist thwarted two Pittsburgh short-handed breakaway attempts in the second period, stopping defensemen Kris Letang and forward Brian Gibbons.

Pittsburgh caught a break on its goal that sliced the Rangers lead to 2-1. Sutter's sharp angle shot near the right corner deflected off New York defenseman Kevin Klein's skate at the far post at 16:56.

The Rangers led 2-0 after the first period. Hagelin swept a backhand for his fourth goal of the playoffs at 6:25, just 2:51 after St. Louis struck for his third goal of the playoffs.

"The first period hurt us," said Crosby. "We put ourselves in a bad position early on. We fought hard and tried to get back, but you can't continue to do that in the playoffs."

NOTES: New York was 0-for-6 on the power play and is 5-for-53 in the playoffs. ... New York's penalty kill was 4-for-4 and is 20-for-21 over the last seven games and 18-for-19 against Pittsburgh in the series. ... The Penguins were without D Brooks Orpik, who was out with an undisclosed injury. He was replaced by D Robert Bortuzzo. ... Rangers LW Rick Nash's 13-game goal-less drought is the longest of his career. His 49 shots going into Game 6 lead all players in the playoffs. ... The Rangers are first in the playoffs with 229 blocked shots and second with 398 hits, an average of 30.6 a game.
[© 2014 Thomson Reuters. All rights reserved.]
Copyright 2014 Reuters. All rights reserved. This material may not be published, broadcast, rewritten or redistributed.