After allowing the Los Angeles Dodgers to tie the score in the bottom of the ninth inning, the Giants scored three runs in the top of the 10th for a 7-4 victory Sunday in front of 51,369 at Dodger Stadium.

The Giants completed their first 10-day road trip of the season, matching their longest this year, with a 7-3 record against three major league contenders: the Dodgers, Atlanta Braves and Pittsburgh Pirates.

"Today really impressed me," Giants manager Bruce Bochy said. "The boys are tired, but they showed a lot of character the way they kept fighting back."

San Francisco right-hander Tim Hudson, who started but did not receive a decision, agreed.

"I can't say enough about these guys," Hudson said. "For us pitchers, it's nice to see guys grinding out every inning and every at-bat."

Meanwhile, Dodgers left fielder Andre Ethier expressed frustration with his team's inconsistency. Los Angeles has lost four of its past five games, including three of four in the San Francisco series.

"We still have a lot of tweaking to do," Ethier said. "We have to fix a lot of things from top to bottom to get where we want to be, whether it's making the defensive plays, getting guys in on offense or making the pitches."

Los Angeles left 11 runners on base in Sunday's loss, and two Dodgers were thrown out at the plate.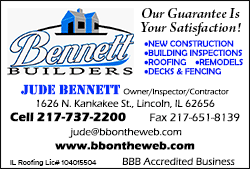 "You can see how not picking up runners on base or getting them in from third can come back and get you," said Ethier, who went 3-for-4 with two doubles.

The Giants held a 4-2 lead in the bottom of the ninth inning, but Los Angeles shortstop Hanley Ramirez hit a two-run home run into the left field pavilion against closer Sergio Romo.

San Francisco then combined three hits, two walks and two wild pitches in the top of the 10th into three runs against right-hander Kenley Jansen (0-2) and left-hander J.P. Howell.

Third baseman Pablo Sandoval hit a ground ball through a drawn-in infield to bring home center fielder Angel Pagan. Right fielder Hunter Pence scored on pinch hitter Hector Sanchez's bloop single to left field, and catcher Buster Posey crossed the plate on a wild pitch.

The Dodgers put runners in scoring position and brought the potential tying run to the plate with two outs in the bottom of the 10th.

Third baseman Justin Turner walked, then first baseman Scott Van Slyke singled. Both advanced on a wild pitch. However, right-hander Jean Machi struck out catcher Miguel Olivo to preserve the victory for Romo (3-0) and record his first major league save.

The Giants rallied from a 2-1 deficit in the top of the seventh. Second

baseman Brandon Hicks gave San Francisco a 3-2 lead with a two-run homer off left-hander Clayton Kershaw, who was making his first home start of the season after being activated from the disabled list May 5.

San Francisco added a run in the top of the eighth when Pagan scored on Posey's single.

[to top of second column]
The Dodgers took their 2-1 lead in the bottom of the sixth. Right fielder Yasiel Puig began the inning with his sixth home run of the season. Ramirez then hit an unusual double.

With three of the Giants' infielders playing on the left side in a shift, Ramirez hit a ground ball toward shortstop. Hicks tried to backhand the ball but it scooted under his glove. As the ball trickled into the outfield, Ramirez hustled into second base.

First baseman Adrian Gonzalez then lined a single to bring home Ramirez. Three batters later, Gonzalez tried to score on Turner's single, but Pagan threw out Gonzalez at the plate.

"You can't make a better throw than that," Bochy said. "I mean, he had a lot on that. He was pumped up, too. He played with a lot of fire today."

Hudson induced 15 groundouts in six innings. He allowed two runs on eight hits.

Kershaw retired 15 of 17 batters between the first and sixth innings, and he amassed nine strikeouts in his seven innings. He gave up three runs on seven hits, and he did not issue a walk.

NOTES: Sunday marked the 51st anniversary of Sandy Koufax's 8-0 no-hitter against the Giants at Dodger Stadium. The no-hitter was the second of Koufax's career. ... San Francisco RF Hunter Pence played in his 209th consecutive game, the National League's longest active streak. ... San Francisco 3B Pablo Sandoval drove in his first run since April 16 with a first-inning double. ... Giants OF Michael Morse, in the midst of a 2-for-19 slump, had a day off until striking out as a pinch hitter in the 10th inning. ... Dodgers 3B Juan Uribe (strained right hamstring) missed his third consecutive game. Uribe performed running, throwing and agility drills before Sunday's game. ... Los Angeles RF Yasiel Puig extended his career-best hitting streak to 11 games. ... Dodgers LHP Hyun-Jin Ryu (inflamed left shoulder) threw to a catcher on level ground Sunday. He might throw from a mound Tuesday. ... Los Angeles C A.J. Ellis (arthroscopic knee surgery) began a rehab assignment with Triple-A Albuquerque on Sunday, going 1-for-2 with a walk.
[© 2014 Thomson Reuters. All rights reserved.]
Copyright 2014 Reuters. All rights reserved. This material may not be published, broadcast, rewritten or redistributed.