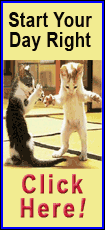 Shortstop Ruben Tejada's single with the bases loaded in the bottom of the 11th capped a dramatic late rally and lifted the Mets to a 5-4 win at Citi Field.

The Mets (17-19) left 11 runners on base in the first eight innings and appeared headed for their sixth straight loss -- and their ninth in the last 10 games -- when they entered the ninth down 4-1.

But left fielder Eric Young led off the ninth by doubling off Phillies left-hander Antonio Bastardo, and second baseman Daniel Murphy followed five pitches later with a two-run homer to jump-start a comeback that was completed by a spate of unlikely contributors.

"The energy level is unbelievable - it hasn't been that high in a long time, even when we were playing good," Mets manager Terry Collins said. "This win may really be the win that gets us going."

Center fielder Chris Young - who doubled with one out in the ninth inning to snap an 0-for-18 skid and eventually scored the tying run - led off the 11th by beating out an infield single to second. Pitcher Zack Wheeler, pinch-hitting because the Mets had no position players available, sacrificed Chris Young to second.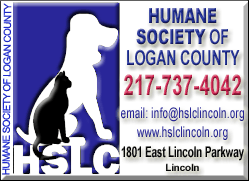 After an intentional walk to center fielder Juan Lagares, catcher Anthony Recker singled to third base to bring up the most unlikely contributor of all in Tejada, who hit .183 in the Mets' first 33 games and lost his starting job when the Mets promoted Wilmer Flores from Triple-A on Friday.

Tejada -- in the lineup Sunday only because Flores was sick -- reached base three times in his first five plate appearances before he hit the first pitch from losing pitcher Jeff Manship into right field to bring home Chris Young.

"Really good for me, after a tough week for me and the team," Tejada said. "It's a good win for the team and a couple hits for me is really good too."

Tejada ran all the way into short right field after his hit before he was lifted up by Recker and mobbed by the rest of his teammates spilling off the bench. None of the celebrants likely knew -- or cared -- that Tejada, Recker and Lagares officially went into the boxscore as runners left on base.

"I'll take it," Recker said with a broad grin and a laugh.

The Mets were 4-for-6 with runners in scoring position in the final three innings Sunday, They were just 4-of-30 in those situations in the first 30 innings, including 3-of-17 in losing a pair of one-run games on Friday and Saturday.

"When you lose those close ones, everybody can find something that they didn't do in a certain situation," Chris Young said. "When you're able to win that close one, it just (gives) a positive mindset to (say) 'Hey, we got it done.' We really needed it."

Murphy finished with three hits, including two doubles, while Eric Young had three hits, two runs scored and two stolen bases. Tejada, Recker and Chris Young -- a trio that entered Sunday batting just .203 in 187 combined at-bats -- all had two hits apiece.

[to top of second column]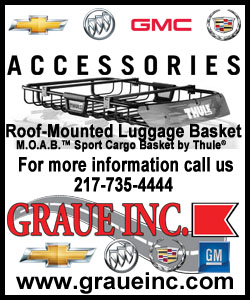 "We got big hits from some guys that have been struggling, and that's all going to add up in the end," Collins said.
Left-hander Scott Rice earned the win by recording the last out of the 11th. Manship took the loss after throwing the final 1 1/3 innings for the Phillies.

Mets left-hander Jonathon Niese allowed three runs on eight hits and one walk while striking out six over six innings.

The Mets' comeback cost Phillies left-hander Cole Hamels his 100th career win. Hamels, who threw a career-high 133 pitches, allowed one run on seven hits and three walks while striking out 10.

Bastardo was charged with all three runs in the ninth. He was pitching in a save situation for the first time this season because usual closer Jonathan Papelbon was unavailable due to a sore body.

"That (game) was in my hands," Bastardo said.

Third baseman Cody Asche had an RBI double in the second while left fielder Domonic Brown and catcher Wil Nieves had RBI grounders in the fourth inning for the Phillies (17-19), who have lost five of seven. Second baseman Chase Utley provided what appeared to be an insurance run with an RBI triple in the ninth.

NOTES: Mets 1B Eric Campbell collected his first hit with a fourth-inning single. Phillies 1B Ryan Howard motioned for the ball and gave it to Mets first base coach Tom Goodwin before tapping Campbell on his left leg. ... LHP Jonathon Niese struck out in both of his at-bats as Mets pitchers fell to 0-for-63 at the plate this season. ... When Phillies LHP Cole Hamels earns his 100th win, he'll become the third member of the Phillies' rotation with 100 wins. RHP A.J. Burnett has 149 wins while LHP Cliff Lee has 142 victories. Only two teams, the Boston Red Sox and the Los Angeles Dodgers, have three 100-game winners on their staffs. ... Phillies C Wil Nieves, playing in his 392nd major league game, stole the third base of his career when he swiped second base in the eighth inning.
[© 2014 Thomson Reuters. All rights reserved.]
Copyright 2014 Reuters. All rights reserved. This material may not be published, broadcast, rewritten or redistributed.