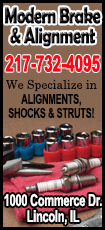 But as Josh Tomlin pointed out, "We won, right? All in all, that's pretty good."

Tomlin continued his comeback from Tommy John surgery and the Cleveland Indians survived a near-disastrous eighth-inning gaffe on Sunday in a 6-5 win over the flagging Tampa Bay Rays at Tropicana Field.

Cleveland committed two errors and allowed two unearned runs, had a runner thrown out at home plate and saw a pitcher botch a throw on a potential inning-ending double play. But on a day when speedster Nyjer Morgan hit just his seventh homer in an 11-year career and slumping slugger Carlos Santana showed some offensive glimmers, Cleveland had just enough.

Tomlin (2-0), making just his second major league start since undergoing the ligament procedure in 2012, allowed two earned runs on six hits with two strikeouts in six innings, lowering his ERA to 2.13. His 6-through-9 hitters, meanwhile, scored all six runs and wore down Rays starter Chris Archer and his bullpen.

Left fielder Morgan went 3-for-4 with two RBIs and catcher Yan Gomes was 2-for-4 with his fifth homer. Santana, mired in a 1-for-28 slump, went 2-for-3 with a double and two walks.


Bryan Shaw pitched the ninth for his second save in a committee situation created when John Axford pitched his way out of the role this week.

In taking two of three games in the series, Cleveland won three consecutive series for the first time this season and pulled two wins from the .500 mark at 18-20. Tampa Bay fell to a season-worst six under at 16-22 and lost its fifth game in six. The Rays remained 5 1/2 game behind Baltimore in the American League East, but that's no solace, according to third baseman Evan Longoria.

"We're not playing the caliber of baseball right now that is winning caliber of baseball," he said. "It's just not. Whatever it is we've got to do, we've got to figure it out quick because we're getting lucky with teams in our division right now not playing as well as they can play also. We're kind of able to hang around, but I think that's not going to happen for very long. We've got to figure it out real quick."

It all nearly came undone for the Indians on one throw in the eighth, however. With the Cleveland leading, 6-2, second baseman Ben Zobrist led off with a walk and took third with one out on a single by Longoria. Zobrist scored to cut the deficit to 6-3 when pitcher Marc Rzepczynski threw errantly to second base on a potential inning-ending double play-comebacker by James Loney. Shortstop Asdrubal Cabrera reached back across his body to block the throw with his bare hand and forestall more runners advancing.

"That's a double play ball," Indians manager Terry Francona said. "He needs to get that ball up to (Cabrera)."

Rzepczynski, despondent, was removed for Cody Allen, who surrendered a run-scoring single to right fielder Wil Myers and hit center fielder Desmond Jennings, loading the bases. Yunel Escobar's sacrifice flyout trimmed the Cleveland lead to 6-5, but Allen finally ended the threat by striking out pinch hitter Ryan Hanigan.

[to top of second column]
"It's been the same game over and over again and normally we win those games at home," Rays manager Joe Maddon said. "We just haven't got that walk-off mentality yet."
Rzepczynski was charged with three runs -- two unearned -- on a hit and a walk in 2/3 of an inning.

Cleveland took a 3-1 lead in the second inning on a two-run, two-out double by Michael Bourn. Cabrera walked with one out, took third on a Gomes single and scored to tie the game on a check-swing infield single by Morgan that trickled up the third baseline.

Cleveland used a two-run outburst to chase Archer in the sixth and take a 5-2 lead. Gomes' homer of the season gave the Indians 4-2 lead before Morgan reached first against reliever Brad Boxberger on an over-ruled out call at first base, advanced to third on a balk and a wild pitch and scored on a sacrifice fly by second baseman Mike Aviles.

Tampa Bay had taken a 1-0 lead in the first on left fielder Matt Joyce's third home run of the season off Tomlin. Joyce pulled the Rays within 3-2 in the fourth when he singled home Zobrist, who had led off with a double.

Morgan's first homer of the season and 11th of a seven-year career upped the Indians lead to 6-2 off right-hander Brandon Gomes in the eighth inning.

Archer (2-2) allowed four runs on eight hits and four walks in five full innings, failing to earn a decision in his fourth consecutive start. The Rays are 3-11 when he fails to last at least innings.

NOTES: RF Wil Myers registered his second assist of the season when he threw out Michael Brantley -- via a relay from 2B Ben Zobrist -- at home plate trying to score on a double by 1B Carlos Santana. ... Indians manager Terry Francona shuffled his rotation for the upcoming series at Toronto, starting on Tuesday with RH Justin Masterson and RH Corey Kluber so they can stay on four days rest. RH Danny Salazar will go on eight days rest on Thursday. ...Francona said improving mechanics and getting ahead will be keys for RH John Axford to regain the closer position.
[© 2014 Thomson Reuters. All rights reserved.]
Copyright 2014 Reuters. All rights reserved. This material may not be published, broadcast, rewritten or redistributed.