Giants 7, Dodgers 4 (10 innings)

The San Francisco Giants scored three runs in the top of the 10th inning to defeat the Los Angeles Dodgers.

The Giants held a 4-2 lead in the bottom of the ninth inning, but Los Angeles (20-19) shortstop Hanley Ramirez hit a two-run home run into the left-field pavilion against right-handed closer Sergio Romo.

San Francisco (24-14) then combined three hits, two walks and two wild pitches in the top of the 10th into three runs.

Los Angeles pitcher Clayton Kershaw, who was making his home debut after being reactivated from the disabled list May 5, struck out nine batters and allowed three runs in seven innings.

- - -

A's 9, Nationals 1

Derek Norris hit a pair of three-run homers, left-hander Scott Kazmir threw seven shutout innings and the Oakland A's routed the Washington Nationals to sweep their three-game series.

Washington pitcher, Gio Gonzalez, who was traded from Oakland (23-15) in 2011, faced his former team for the first time and was battered for seven runs in 4 1/3 innings.

- - -


Brewers 6, Yankees 5

Third baseman Mark Reynolds' ninth-inning single drove in Rickie Weeks as the Milwaukee Brewers overcame right-hander Francisco Rodriguez's first blown save of the season and beat the Yankees.

Weeks finished 3-for-5 for the Brewers (24-14) who squandered a 5-4 lead in the ninth where New York's (19-17) Mark Teixeira hit a home run.

- - -

Red Sox 5, Rangers 2

Boston Red Sox right-hander John Lackey struck out nine batters during a seven-inning outing to lead Boston to victory.

Second baseman Dustin Pedroia went 2-for-3 with a walk and a home run, and catcher A.J. Pierzynski had a two-run single in Boston's three-run first inning. The Rangers fell to 19-19.

- - -

Royals 9, Mariners 7

Alcides Escobar and Johnny Giavotella each hit a home run to drive in a combined seven runs, leading the Royals to a win over the Seattle Mariners, who homered three times.

The two teams combined for 23 hits, with Dustin Ackley and Kansas City left fielder Alex Gordon both going 3-for-4.

- - -

Diamondbacks 5, White Sox 1

Chase Anderson allowed only one run in his Major League debut and Gerardo Parra and Miguel Montero each homered to lead the Arizona Diamondbacks to a win over the Chicago White Sox.

Anderson faced the minimum through five innings with the only blemish coming on Chicago (19-20) designated hitter Jose Abreu's single to lead off the second.

The Diamondbacks (15-25) have won four of their last five games.

- - -

Padres 5, Marlins 4

Will Venable opened the game with a home run and left-handed starter Robbie Erlin pitched 6 1/3 scoreless innings as the San Diego Padres defeated the Miami Marlins.

The Marlins (20-18) were trailing 5-0 after seven innings before scoring four runs in the eighth and stranding the tying run at third.

- - -

Astros 5, Orioles 2

Houston Astros right-hander Jarred Cosart contained the Baltimore Orioles' high-powered lineup, while Jason Castro and Marc Krauss each homered, leading the Astros to a victory.

The Astros (12-26) won for just the second time in their past 10 games and avoided a three-game sweep. Baltimore (20-15) had its season-high five-game winning streak halted.

- - -

[to top of second column]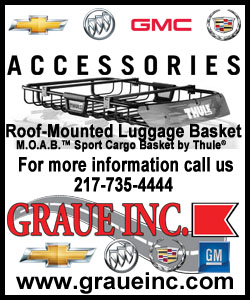 Braves 5, Cubs 2

Aaron Harang, who struck out nine over six innings, was backed by homers from Evan Gattis and Jason Heyward as the Braves completed a three-game series sweep.

The Braves, who were mired in a seven-game losing streak less than a week ago, are 21-15 and lead the National League East.

- - -
Angels 9, Blue Jays 3

Hank Conger drove in five runs with three hits, including a three-run home run, as the Los Angeles Angels defeated the Toronto Blue Jays.

Jered Weaver (4-2) held the Blue Jays (18-20) to four hits and one run over 6 1/3 innings for the Angels (19-17), who have won the first three games of the four-game series.

- - -

Twins 4, Tigers 3

Eduardo Nunez's go-ahead single highlighted a three-run, eighth-inning outburst and the Minnesota Twins rallied for a victory over the Detroit Tigers.

Catcher Josmil Pinto had two hits, two runs, scored and had an RBI for Minnesota (17-19) while reliever Jared Burton (1-1) pitched a scoreless inning and picked up the victory.

Detroit (21-12), which was 19-0 when leading after seven innings, squandered six shutout innings by rookie left-hander Robbie Ray in his second major league start.

- - -

Reds 4, Rockies 1

Todd Frazier hit a solo home run and Homer Bailey allowed just one run in 7 1/3 innings, lifting the Cincinnati Reds to a victory over the Colorado Rockies.

In the ninth, Reds reliever Aroldis Chapman made his first appearance since being struck by a line drive in spring training. Chapman struck out three straight batters, all swinging, for the save.

Colorado (23-17) fell two games behind first-place San Francisco in the National League West standings.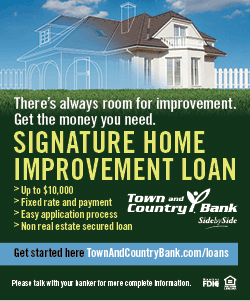 - - -

Indians 6, Rays 5

Josh Tomlin continued his comeback from Tommy John surgery as the Cleveland Indians beat the Tampa Bay Rays.

Tomlin (2-0), making just his second Major League start since undergoing the ligament procedure in 2012, allowed two earned runs on six hits with two strikeouts in six innings for Cleveland (18-20).

Nyjer Morgan went 3-for-4 with a rare home run and two RBIs and catcher Yan Gomes was 2-for-4 with his fifth homer.

- - -

Mets 5, Phillies 4 (11 innings)

Ruben Tejada's single with the bases loaded in the bottom of the 11th inning capped a dramatic late rally by the New York Mets.

The Mets (17-19) trailed 4-1 entering the ninth but stormed back to snap a five-game losing streak and win for just the second time in their last 10 games. The Phillies (17-19) have lost five of their last seven.

(Editing by Jahmal Corner)
[© 2014 Thomson Reuters. All rights reserved.]
Copyright 2014 Reuters. All rights reserved. This material may not be published, broadcast, rewritten or redistributed.