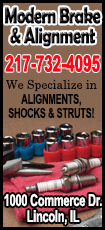 Student speaker Kristin Davis and honorary degree recipient Tom Zurkhammer would address the crowd with their valued LC and other life-success experiences this day.
After his welcoming remarks, Blackburn introduced Davis. Ms. Davis related to the audience her experiences at Lincoln College, especially the anxiety she felt upon coming to the campus as a freshman and meeting her roommate for the first time. They hit it off immediately, and have become best friends. Her experience being on the volleyball team created a circle of friends that will remain with her as she moves on from Lincoln College. She saved her highest praise for the academic atmosphere of the college, and the expertise and caring nature of her professors.
Before taking the podium as commencement speaker, Mr. Zurkhammer was presented with an honorary Doctor of Humane Letters degree. He was sponsored for the degree by LC trustee, Robert Rowe Jr., with President Blackburn conferring the degree.
A product of Lincoln Community High School, Zurkhammer graduated from LC in 1963, and after receiving a bachelor's degree at McMurray returned to Lincoln College and spent his working career at the school.
Tom Zurkhammer began his commencement address by saying that there can be no greater honor for him than to be recognized for his life's work at Lincoln College. He said he was surprised and flattered by his selection and went on to express his love for Lincoln College, the students, and for his family.
Zurkhammer related two incidents in his life that he considered to be defining moments, moments that would shape the rest of his life. In relating these incidents to the new grads he said that we all have moments that occur every day, and they would need to recognize those that were their defining moments and seize them.
Tom Zurkhammer told of meeting as an eighth grader, the president of the University of Illinois, David Henry. Henry's commencement speech to Zurkhammer's eighth grade class emphasized that each student was in charge of their future, that they could make it anyway they wanted. To this day, Zurkhammer remembers that call from Henry to take charge.
The second defining moment occured when Zurkhammer was attending Lincoln High School and playing basketball. He met Lincoln College basketball coach Norm Kaye. When Kaye challenged Zurkhammer to rebound a basketball, Tom did as instructed but with no special effort. When Kaye made clear that he was not impressed with Zurkhammer's effort, he again challenged Zurkhammer to rebound the basketball. This time Zurkhammer grabbed the rebound and blocked Kaye with an aggressive move. Zurkhammer told the LC graduates that he had been given a second chance to use a defining moment, a moment that shaped his life. Kaye was impressed with Zurkhammer's athletic skill and recruited him to play basketball at LC, where he excelled. That moment in the high school gym, as well as an 8th grade commencement message, went on to define Zurkhammer's life.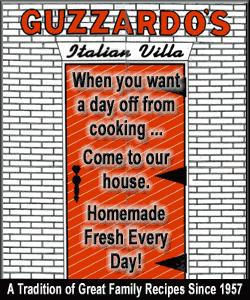 Zurkhammer emphasized that he had been given a second chance in the high school gym. "I believe in second chances, but it is not always the case that they are given," he said. "You must be prepared in life to respond to those defining moments the first time. After all, a second chance puts the decision in someone else's hand, while a first chance to seize what you want in life is up to you." He stressed to the grads that they must be ready for life's challenges. With that he reached beneath the lectern and grabbed a small basketball then threw it into the seated grads, causing a mad scrambled to grab it. "You must be ready to grab that basketball on the first try. You must know what you want in school, careers, civic duty. There are endless choices. You must move forward. Don't put fate in someone else's hands," he said.
Zurkhammer continued his speech using the basketball metaphor by telling the grads that they must put in the effort and energy to seize a defining moment in their lives, just as he seized that basketball on a high school court long ago. "When the ball goes up, will you be ready to grab it," he challenged.
Zurkhammer finished his speech by telling the students to thank the exceptional faculty at Lincoln College for their continued success in life, and to always keep in touch as they move into new areas of their lives. With that he pulled another small basketball out and threw it into the waiting hands of the new graduates.
With that, the new graduates marched across the stage to receive their diplomas from President Blackburn; and then strolled out into the sunshine and on to the next moments of their lives.
[By CURT FOX]
For more details on Zurkhammer and the Lincoln College graduation read:
Lincoln College announces 147th commencement ceremony
Honors Provost Emeritus Tom Zurkammer