Euro at one-month low on ECB rate cut speculation
Send a link to a friend Share
[May 13, 2014] By Anirban Nag
LONDON (Reuters) — The euro fell to a one-month low against the dollar on Tuesday after a report that Germany's powerful Bundesbank would back monetary easing measures to support the euro zone economy.
A key German survey showing a sharp decline in investor morale in Europe's biggest economy also weighed on the currency.

Traders say hedge funds have stepped up euro selling on speculation that the European Central Bank will ease monetary policy next month to counter a strengthening currency and its impact on already low inflation.

Quoting an unnamed source, Dow Jones reported on Monday that the hawkish German central bank was willing to back a negative interest rate on bank deposits and ECB purchases of packaged bank loans if needed to keep inflation from staying too low.

The report drove the euro past support at its 100-day moving average of $1.3740 to a trough of $1.3700, its lowest since April 7, and down 0.4 percent on the day.

The common currency had already weakened after the monthly ZEW survey of German economic sentiment fell short of expectations. The index reading dropped to 33.1 from 43.2 in April, missing a Reuters consensus of 41.0 and undershooting even the poll's lowest estimate of 37.1.


"Expectations are back at to levels seen in early 2013 and respondents are looking for a rate cut," said Jeremy Stretch, head of currency strategy at CIBC World Markets. "What is now needed for a weaker euro is a push from the U.S. side, with better data likely to lift U.S. yields and the dollar."

U.S. retail sales for April are due later and are expected to show a slowdown after a sharp rise in March.

Yujiro Goto, a strategist at Nomura said that unless U.S. data improved significantly, the euro's move lower was likely to be more of a grind than a fast-paced decline.

"We see the euro trading with a downward bias given the market is expecting some kind of easing from the ECB next month. It is still not clear whether it will do quantitative easing, but a rate cut is more likely," he said.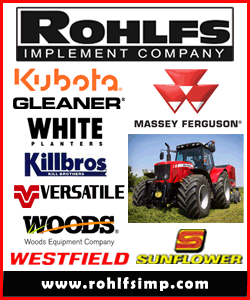 SWEDISH CROWN RISES

The Swedish crown rose against the euro after monthly inflation came in above expectations. The euro fell 0.5 percent to 8.9935 crowns after the data was released from 9.0420 crowns beforehand.

Against sterling, the euro stood at 16-month lows of 81.40 pence. The pound was buoyed by prospects of rate hikes by the Bank of England, perhaps as early as later this year.

Data showed British retail sales jumped in April as rising house prices encouraged shoppers to buy new furniture, flooring and other home decor over the Easter holiday weekend.

The yen ticked down to a one-week low against the dollar as improved risk sentiment sent U.S. share prices to record highs. European stocks were also trading firmer on expectations of more stimulus from the ECB.

The dollar traded up 0.2 percent against the yen at 102.30 yen.

(Editing by Catherine Evans)
[© 2014 Thomson Reuters. All rights reserved.]
Copyright 2014 Reuters. All rights reserved. This material may not be published, broadcast, rewritten or redistributed.