The relief felt by Montreal winger Max Pacioretty was just as clear in the home team's dressing room after the 4-0 victory.

Struggling to become a factor in the series, the Canadiens' top regular-season scorer broke through with his second goal of the playoffs -- a huge one as it turned out -- and added an assist to spark the win. Winger Thomas Vanek chipped in with two goals, the second while Bruins goalie Tuukka Rask was headed to the bench for an extra attacker, and center Lars Eller had the other Montreal goal.

Goalie Carey Price made 26 saves for his fourth career shutout and first of this spring. Rask stopped 24 shots.

"I read every article written about me and it taught me how to score," Pacioretty said, a tough-in-cheek reference to the heat he had been getting from the local media. "I applied it in my game tonight, so I think that was the difference."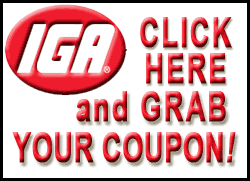 "I'm expected to put a tiny puck into a tiny net with everyone trying to take my head off while I'm doing it," he added, turning serious. "You get a bounce and it goes in, and you're a God. You don't get a bounce ... people are critiquing me. This game is just so funny like that. Obviously I love the pressure, it helps me get ready for every game. But you've just got to wait for your bounces."

The longest-running playoff rivalry in North American pro sports will add another notable chapter when the deciding game of the series is played Wednesday night in Boston.

Eller opened the scoring on the Canadiens' second shot of the game, at 2:11 of the opening period, after Bruins defenseman Kevan Miller fumbled a pass around the boards behind his net. The puck squirted out front just beyond the reach of a lunging Rask, and Eller backhanded it in the open cage for his fourth goal of the postseason.

Trailing by a goal, the Bruins put intense pressure on the Canadiens for over a minute near the midway mark of the second period, but whether it was a save by Price or their own inability to hit the target, they could not come up with the equalizer.

An even-strength goal by Pacioretty and a power-play marker by Vanek 2:15 apart late in the period put Montreal in firm control.

Pacioretty's goal came off a partial breakaway after a clearing pass by defenseman Nathan Beaulieu deflected off the glove of Bruins winger Loui Eriksson in the neutral zone. Pacioretty beat Boston defenseman Zdeno Chara to the bouncing puck and swatted it between Rask's pads at 15:24.

Vanek scored his fourth of the playoffs off a scramble with Bruins center Gregory Campbell in the penalty box at 17:39.

"We had a lot of zone time and chances around the net, even shots from the point, tipping and stuff like that," said Bruins center Patrice Bergeron. "We've got to bear down and finish the job."

Canadiens center David Desharnais preserved Price's shutout and snuffed out hope of a Bruins comeback when the score was 3-0 with just under nine minutes as he managed to knock the puck off the line with the butt end of his stick while diving back to help Price deal with a scramble.

The Bruins showed their frustration in the last minute when Chara was tripped by Canadiens defenseman Andrei Markov. Chara slashed and punched Markov, and when Canadiens defensemen Mike Weaver stepped in, both Chara and Bruins winger Jarome Iginla went after him. Order was restored before an all-out brawl could start.

Chara downplayed the incident as "just a battle" and added the Bruins were not at their best on the night.

[to top of second column]
"It was just one of those games we were not creating much," he said. "We need to be better."

Bruins coach Claude Julien had his own take on the skirmish near the end of the game.
"We're perceived as the bad guys, and they're the good guys," he said. "But when Markov trips Chara, and then he puts his stick between his legs and nothing is going to be called, eventually somebody is going to react. Whether it's right or wrong, Zdeno reacted and everything else started. There was a slew-foot before, those are things we keep talking about that are dangerous in our game.
"It's a rivalry and there are some things going on, both sides. I'm not portraying ourselves as innocent here, but it takes two teams to tangle and that's what happened."

Asked what he expected from Game 7, Julien was succinct.

"I expect us to win," he said.

Canadiens coach Michel Therrien had a different, cautious answer to the same question.

"Anything can happen in Game 7," he said.

Meanwhile, the Canadiens are happy to still be alive.

"Win or lose, you want to be in that situation," Montreal defenseman P.K. Subban said of the winner-take-all scenario. "Everybody has the opportunity going into there to be the guy, to put their team over the top.

"I've been in Game 7s where we've blown teams away. I've been in Game 7s that have ended in overtime. They're always fun. When you get to this point in a series, it goes either way, you've got nothing to hang your head about.

"But I can tell you this right now, there are a lot of guys in this room that want to keep playing hockey, and we have an opportunity to do that."

NOTES: Canadiens LW Max Pacioretty, the team's leading scorer during the regular season with 39 goals, entered the night with just one goal in 13 career playoff games. He was shut out in his postseason debut, a five-game series loss to the Ottawa Senators a year ago. ... Heading into Monday the Bruins were still waiting for C David Krejci's first playoff goal of the spring. Krejci, who was held to three assists in 10 games, led all NHL point producers two of the last three years. ... Bruins 36-year-old LW Shawn Thornton, the team's enforcer, played his 100th playoff game. ... Canadiens D Nathan Beaulieu played his first NHL playoff game, taking the roster spot of D Douglas Murray. Beaulieu, the team's first-round pick in 2011, had two assists and a plus-6 rating in 17 games for Montreal during the regular season. ... Montreal C Daniel Briere was back in the lineup after being a healthy scratch in Game 5. He replaced LW Travis Moen.
[© 2014 Thomson Reuters. All rights reserved.]
Copyright 2014 Reuters. All rights reserved. This material may not be published, broadcast, rewritten or redistributed.