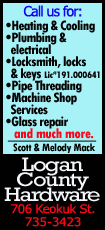 "Yes, I was baited," Sterling, 80, told CNN's Anderson Cooper 360 in an interview to be broadcast on Monday. "I mean, that's not the way I talk. I don't talk about people for one thing, ever. I talk about ideas and other things. I don't talk about people."

More than two weeks have passed since an audio recording emerged in which Sterling chastised a female friend for appearing in public with "black people," including retired NBA great Earvin "Magic" Johnson.

The comments, recorded with Sterling's consent according to an attorney for the woman he criticized on the tape, caused a fire storm of outrage after they were posted online by the celebrity website TMZ.com.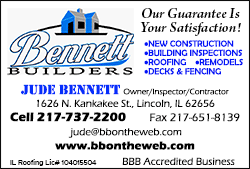 The league slapped Sterling with a $2.5 million fine after he admitted the voice on the recording was his. The NBA owners have started the process of forcing him to sell the team, which he bought in 1981 for $12.5 million and is now worth at least $575 million, according to Forbes. Meanwhile, his wife, Shelly Sterling, said she believed the comments might point to dementia. She told ABC News her husband had said he didn't remember making the remarks that were on the recording.

"I said, 'Well, this is the tape.' And he says, 'Hmm. I don't remember it,'" Shelly Sterling said. "That's when I thought he had dementia."

Asked about his comments about former Los Angeles Lakers player Johnson, Sterling said, "If I said anything wrong, I'm sorry."

"Has he done everything he can do to help minorities? I don't think so. But I'll say it, he's great. But I don't think he's a good example for the children of Los Angeles."

[to top of second column]
The woman Sterling was speaking with on the tape, 31-year-old V. Stiviano, had a low national profile before the recording of Sterling's comments was released. She had been a fixture at Clippers games and was often seen with Sterling at social events.
"An 80-year-old man is kind of foolish, and I'm kind of foolish. I thought she liked me and really cared for me. I guess being 51 years older than her, I was deluding myself," Sterling said of the relationship. "I just wish I could ask her why, and if she was just setting me up."

(Reporting by Scott Malone in Boston; Editing by Colleen Jenkins and Bernadette Baum)
[© 2014 Thomson Reuters. All rights reserved.]
Copyright 2014 Reuters. All rights reserved. This material may not be published, broadcast, rewritten or redistributed.