Guard Damian Lillard scored 25 points, and Portland blew things open in the second half en route to a 103-92 victory over the San Antonio Spurs at the Moda Center.

Forward LaMarcus Aldridge scored 19 points and forward Nicolas Batum contributed 14 points, 14 rebounds and eight assists for the Trail Blazers, who trail 3-1 in the best-of-seven series.

The Spurs return home Wednesday for Game 5, their second chance to advance to the conference finals.

Ahead by two points at the half, Portland outscored San Antonio 42-26 in the first 15 minutes of the second half, then went on to win for the first time after suffering double-digit losses in each of the first three games.

"We did what we needed to do," Portland coach Terry Stotts said. "It was an all-around team effort. We were solid defensively and didn't have very many lulls, which has enabled them to have their runs (in the first three games). It was a good game, but we still have another few to go."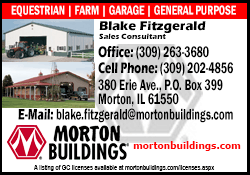 Tony Parker's 14 points led the Spurs. Forward Tim Duncan contributed 12 points and nine rebounds, and forward Boris Diaw added 12 points.

After leading for all of 33 seconds in the first three games, the Blazers led most of the way Monday night.

"It was about wanting it more," Lillard said. "The Spurs are a championship team, but we didn't want to be that team to get swept, or the team that facing an uphill battle gave up. We weren't ready to go home."

The 6-foot-9 Batum was as important as anybody in the Portland lineup, ably guarding the 6-2 Parker and coming within two assists of the fifth triple-double in franchise playoff history.

"We had nothing to lose tonight," Batum said. "We had no pressure. It was do or die. Lose tonight and we go on vacation. We played the game we have played all season long."

For the first time in the series, the Blazers got major contributions off their bench. Guard Will Barton had 17 points and six rebounds, and forward Thomas Robinson added nine points and five boards.

The Spurs shot 44.3 percent from the field but made only three of 18 attempts from 3-point range.

The Blazers hit 43.9 percent of their field-goal attempts, including seven of 21 3-point tries.

Aldridge scored 11 first-half points and Lillard had 10 as the Blazers took a 50-48 lead into halftime. Parker had 11 points on 5-for-8 shooting to lead the Spurs.

Portland controlled play in the third quarter, outscoring San Antonio 35-20 to jack a two-point lead to 17. Batum got the Blazers going in the third quarter, his seven straight points -- a four-point play, then a 3-point shot -- giving them a 72-61 advantage. The Blazers extended the margin to 85-68 entering the final period.

[to top of second column]
It was 92-74 with nine minutes remaining. The Spurs made a late run but were unable to get the margin into single figures the rest of the way.
"(The Blazers) played with great passion and physicality, as was evidenced at halftime," San Antonio coach Gregg Popovich said. "They had 10 fast-break points and seven offensive rebounds, they got to the 50-50 balls, and that continued in the third quarter. That's why they won.

"We just didn't match their energy, their focus. We didn't accomplish our defensive tasks the way we had the first three games. Mentally and physically, we played at a lower level than we had through the series."

Portland led through most of the first quarter, taking a 29-24 advantage into the second. The Blazers shot 60 percent (12-for-20) from the field in the quarter, the Spurs only 38.5 percent (10-for-26).

San Antonio gradually cut into the deficit, tying it at 36-36 midway through the second quarter. Portland maintained a slight edge the rest of the quarter.

The third quarter was all Blazers. Now it is on to Game 5, where they Portland will work toward achieving NBA history. The Blazers hope to become the first NBA team to win a best-of-seven series after falling behind 0-3.

"Why not us?" Batum said. "It's never been done before. We know it's going to be tough, especially against this team. We'll just take one game at a time. Go down there to San Antonio for Game 5 and try to stay alive."


NOTES: Portland F Nicolas Batum is the only player in this year's playoffs to record as many as 14 points, 14 rebounds and eight assists in a single game. ... The Trail Blazers were without reserve G Mo Williams (groin) for the second consecutive game. ... Blazers G Damian Lillard, who made 218 3-pointers and shot .394 from 3-point range during the regular season, is 3-for-19 from beyond the arc in the series. He shot 2-for-6 from long range Monday. ... Lillard became the first player in NBA history with 25-plus 3-pointers and 50-plus free throws in his first 10 career playoff games.
[© 2014 Thomson Reuters. All rights reserved.]
Copyright 2014 Reuters. All rights reserved. This material may not be published, broadcast, rewritten or redistributed.