But after six shutout innings of a game the Mariners would go on to win 12-5 over the Tampa Bay Rays, Hernandez fell apart in the seventh. He gave up three consecutive singles to start the inning, then a two-out, three-run double to Ryan Hanigan before being pulled from the game. On his way to the home dugout, Hernandez put up yet another milestone in a nine-year career that's been filled with them.

"I'm a pro baseball player now," he said. "First ejection."

Hernandez's profanity-laced tirade aimed at home-plate umpire Mark Ripperger, who was standing a good 70 to 80 feet away behind the third-base line, ended up being the lasting image of an otherwise stellar night for the Mariners (20-18). Seattle piled up 14 hits, including three home runs, on the way to a season-high 12 runs -- but it was Hernandez who made the most noise.

The 28-year-old pitcher, who improved to 4-1 with his first victory since April 11, was in a jovial mood afterward despite the way his night ended. He said that his frustration had been building throughout the night and that a 2-1 pitch to Hanigan before the three-run double -- it was called a ball, and Hernandez thought it was a strike -- finally set him off.

"He's the umpire," Hernandez said with a shrug inside the Mariners clubhouse after a three-hour, 10-minute game Monday night that saw him give up four runs off eight hits over 6 2/3 innings. "He can call balls; he can call strikes."

It was an unceremonious finish to a night that had started so well for Hernandez. He threw six shutout innings before Tampa Bay's first three batters of the seventh inning singled to load the bases. Hernandez struck out the next two batters before Hanigan worked him to a 3-1 count. A frustrated Hernandez then gave up the three-run double and unleashed his anger on Ripperger for a pitch that he thought should have been called a strike earlier in the inning.

"I'm sure he got his money's worth," Seattle manager Lloyd McClendon joked after the game. "I didn't understand everything (Hernandez) said, but ..."

Remarkably, Tampa Bay starter Cesar Ramos matched Hernandez's innings count on a night when it didn't look like the southpaw would get out of the second inning. Ramos got tagged for eight hits and eight runs in the first two innings alone and eventually fell behind 9-0, but manager Joe Maddon left him on the mound to preserve the Tampa Bay bullpen. Ramos eventually settled down and threw 114 pitches over 6 2/3 innings. All 11 hits he surrendered came in the first three innings, as Ramos (1-2) retired the final 12 batters he faced. He was charged with nine runs, but only five of them were earned -- thanks to four Tampa Bay errors in the early going.

Maddon didn't even get a reliever up in the Tampa Bay bullpen until the seventh inning, and right-hander Josh Lueke ended up being the only other Rays pitcher to see action in the game.

"Cesar was the ultimate professional," Maddon said after the game. "He prevented us from having to use more bullpen people. A lot of people don't understand that part of the game, but what he did was spectacular."

Seattle piled up 14 hits and a season high of 12 runs in a game. Rookie right fielder Stefen Romero led the way by going 3-for-5 with a double, a home run and three RBIs. His solo shot in the bottom of the eighth inning ended a four-inning scoreless draught after the Mariners piled it on in the early going. First baseman Justin Smoak added a two-run shot three batters later to extend Seattle's lead to 12-4.

[to top of second column]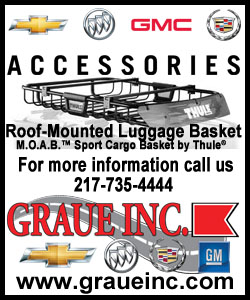 Catcher Mike Zunino also homered for Seattle.
Tampa Bay (16-23) lost for the sixth time in seven games while allowing the most runs against a Rays opponent since losing 10-2 to the New York Yankees on April 17.

Ramos gave up hits to the first four batters he faced as the Mariners built a 3-0 lead before recording an out in the bottom of the first. Things could have been even worse for the Rays had it not been for two long fly balls off Mariners bats that bounced off the top of the wall -- an inch or two from going over.

Second baseman Robinson Cano's deep shot to left field bounced off the yellow stripe and back into play for an RBI double to give Seattle a 2-0 lead, then designated hitter Corey Hart had his fly ball to right do the exact same thing one batter later. Both hits were reviewed and upheld as staying in the park. Hart's long drive scored Cano from second but only resulted in a single as he was thrown out at second base, where he stood in shock because Hart thought he had hit a two-run homer.

Things didn't get much better for Ramos in the second inning, as Zunino led off by hitting a 1-1 pitch over the right-field fence for a 4-0 Mariners lead. Tampa Bay went on to commit three errors in the inning, including one by Ramos, as Seattle scored five runs in the inning -- four of them unearned -- for an 8-0 lead.

"We had a chance to make that second inning less offensive, but we didn't," Maddon said. "We just had a horrible second inning."

Through the first two innings, the Mariners had 13 baserunners by way of eight hits, two walks, two errors and a fielder's choice.

Hart added a third-inning RBI, his second of the game, to extend Seattle's lead to 9-0.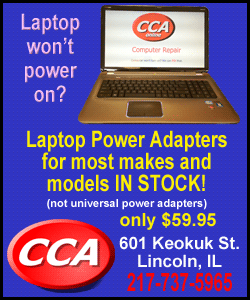 NOTES: Rays RHP Alex Cobb, who is on the 15-day disabled list with a strained left oblique muscle, threw a 60-pitch simulated game in Port Charlotte, Fla., on Monday. ... Monday marked the first time since Aug. 15, 2012 that the Rays have faced Mariners RHP Felix Hernandez. That date is significant because Hernandez threw the 23rd perfect game in major-league history against Tampa Bay. ... Both of the replay reviews in the bottom of the first inning took less than one minute to complete. Hits by Mariners 2B Robinson Cano and DH Corey Hart clearly bounced off the yellow stripe at the top of the wall, although the home fans thought both of them were home runs. ... Tampa Bay had four errors in the first two innings alone, including three in the second.
[© 2014 Thomson Reuters. All rights reserved.]
Copyright 2014 Reuters. All rights reserved. This material may not be published, broadcast, rewritten or redistributed.