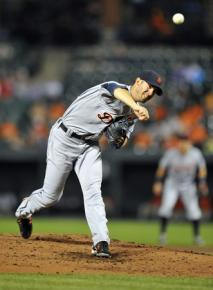 Porcello, Tigers Outduel Norris, Orioles
Send a link to a friend Share
[May 13, 2014] BALTIMORE -- Ian Kinsler supplied the offense, while Rick Porcello handled most of the pitching. Torii Hunter was involved in some drama later on, but just about everything went the Detroit Tigers' way Monday night.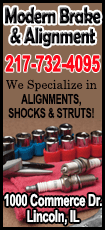 Kinsler hit a two-run homer and scored twice, while Porcello earned his sixth win of the season as the Tigers defeated the Baltimore Orioles 4-1 at Camden Yards.

The battle between American League division leaders wound up being a pitchers' duel between Porcello and Bud Norris of the Orioles (20-16) for much of the game.

Porcello threw six strong innings, leaving as a precautionary measure due to some tightness in his side. He gave up one run on five hits, continuing a run of good starting pitching by the Tigers (22-12).

"It's become the theme, and I hope the theme holds true the rest of the way," Tigers manager Brad Ausmus said. "(Porcello has) certainly pitched well ... and takes a lot of pride in pitching well."

Porcello (6-1) won his fifth consecutive start, and he became the second American League pitcher with at least six victories. Toronto Blue Jays left-hander Mark Buehrle (7-1) is the other, and he recorded his seventh win Monday night against the Los Angeles Angels.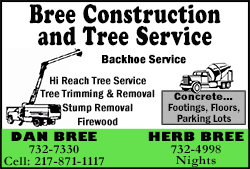 The Tigers right-hander exited with a 2-1 lead after six, but Kinsler gave the Tigers some important breathing room in the eighth. The Detroit second baseman crushed a 1-1 fastball from Norris (2-3) into the left field seats for a two-run homer and a 4-1 lead.

"It was a big at-bat," Kinsler said. "I knew he was getting his pitch count up there. (The pitch) was where my hands were at, and I was able to turn on it."

Ausmus added, "The home run by Kinsler was enormous."

The drama came following Kinsler's homer when Norris drilled Hunter in the ribs. The Detroit right fielder clearly didn't like being hit and thought there may have been some purpose to the pitch. Plate umpire James Hoye agreed, and he threw out Norris.

"I've been around for a long time," Hunter said. "Even if he didn't try to do it, it looks fishy, suspicious. I don't know if he did it on purpose or not. I thought he pitched a tremendous game."

When asked if he thought Norris had a bad reputation -- two other batters this year also got upset with the right-hander -- Hunter just shrugged.

"I heard bad things about him," Hunter said. "But you can't go by what you hear. But after tonight, maybe so."

Crew chief Bob Davidson told a pool reporter that he felt Hoye handled the situation correctly.

"It's a fastball that drilled the guys in the ribs," Davidson said. "As an umpire, it wasn't rocket science. I really think that (ejecting him) was the right thing to do."

It took several minutes to calm the teams, as both benches and bullpens emptied. Norris then appeared to say something to Hunter while leaving the field, and tensions flared again with players coming back. Then, everything settled down.

[to top of second column]
"I understand the emotion," Orioles manager Buck Showalter said. "These are guys that care on both sides. You have to play the game with emotion. You have to care."

That incident ended a solid Norris effort. He allowed four runs on just five hits in 7 2/3 innings. He struck out seven and walked two.
"He had a real good outing against a tough lineup," Showalter said. "Unfortunately, Porcello had a little better (night). They're solid. We knew that coming in."

Right-hander Preston Guilmet retired all four batters he faced in relief of Norris.

For Detroit, left-hander Ian Krol took care of the seventh, and right-handers Al Alburquerque and Joe Nathan each threw an inning to lock up the victory. Nathan earned his eighth save with a scoreless ninth.

The Orioles took an early 1-0 lead on catcher Steve Clevenger's two-out double to left in the second. Clevenger finished 3-for-4, his second three-hit game in three days as he fills in for Matt Wieters.

The Tigers couldn't do anything early as Norris retired the first nine batters, but they got to him in the fourth.

Kinsler led off with a walk, stole second on the next pitch and went to third when Hunter flied to right. First baseman Miguel Cabrera then lined a game-tying single to center, scoring Kinsler.

Designated hitter Victor Martinez followed with a double to left that sent Cabrera to third. Center fielder Austin Jackson's sacrifice fly to deep center scored Cabrera, giving the Tigers a 2-1 lead.

NOTES: The start of the game was delayed 35 minutes due to a storm that came through at the end of batting practice. ... Orioles SS J.J. Hardy stretched his hitting streak to six games with his second-inning single. ... Tigers 2B Ian Kinsler's fourth-inning single gave him a seven-game hitting streak. He has reached base safely in 29 of his 34 games this season. ... The three-game series is the only time the Tigers come to Baltimore this season. The teams, who met last month in Detroit, won't play again in the regular season.
[© 2014 Thomson Reuters. All rights reserved.]
Copyright 2014 Reuters. All rights reserved. This material may not be published, broadcast, rewritten or redistributed.