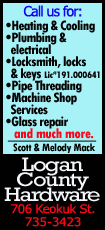 Blue Jays 7, Angels 3

Jose Bautista and Brett Lawrie homered and left-hander Mark Buehrle earned his Major League-leading seventh win as Toronto defeated the Los Angeles Angels.

The Blue Jays (19-20) salvaged one win from the four-game series with the Angels (19-18), who won the first three games.

Bautista, who started in right field and moved to center field in the seventh when center fielder Colby Ramus was removed with a tight right hamstring, had three hits, including a three-run homer in the first.

Buehrle (7-1) allowed six hits, five walks and two runs in six-plus innings.

- - -

Tigers 4, Orioles 1

Ian Kinsler hit a two-run homer and scored twice while starter Rick Porcello won his sixth game of the season as the Detroit Tigers defeated the Baltimore Orioles.

Porcello (6-1) gave up one run and scattered five hits through six innings to win his fifth straight game for the Tigers (22-12).

Baltimore fell to 20-16.

- - -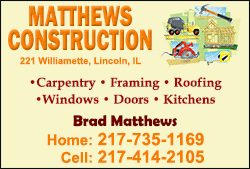 Rangers 4, Astros 0

Colby Lewis delivered another exceptional performance at Minute Maid Park, combining with three relievers in the Texas Rangers' 4-0 victory over the Houston Astros.

Lewis (3-2) improved to 4-0 all-time in Houston, allowing seven hits and two walks while striking out eight over 5 2/3 innings.

Adrian Beltre and Rougned Odor each homered for the Rangers (20-19).

- - -

Mets 9, Yankees 7

The New York Mets staged a late-inning comeback, turning back the New York Yankees in the first game of the Subway Series at Yankee Stadium.

The Mets (18-19) scored two runs in the seventh and three in the eighth, erasing a 7-4 Yankees (19-18) lead. The crushing blow was center fielder Chris Young's two-run line-drive homer, one of four for the Mets, snapping a 7-7 tie.

- - -

Cubs 17, Cardinals 5

The Chicago Cubs led 7-0 before the second inning was done and they cruised to a win over the Cardinals.

Cubs left fielder Junior Lake knocked in a career-high six runs, while Emilio Bonifacio rapped out four hits and scored a career-high five runs as Chicago (13-24) generated season highs in runs and hits (20) while winning for just the second time in nine games.

- - -

Dodgers 6, Marlins 5

Right fielder Yasiel Puig homered and drove in four runs, boosting the Los Angeles Dodgers to a victory over the Miami Marlins.

Puig's three-run homer in the fourth inning allowed him to extend his hitting streak to a career-best 12 games and lead the Dodgers (21-19) past the Marlins, who dropped their fourth in a row.

Miami (20-19) is a woeful 3-14 on the road.

[to top of second column]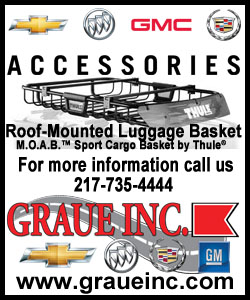 - - -

Mariners 12, Rays 5

Seattle Mariners starter Felix Hernandez got a big lead and got his first victory in more than a month, but he also got ejected for the first time in his career.
Hernandez (4-1) allowed four runs off eight hits in 6 2/3 innings of work but got tossed as he walked off the mound in the seventh when he yelled in the direction of the home plate umpire.
The Mariners (20-18) scored nine runs in the first three innings against Tampa Bay (16-23), with rookie right fielder Stefen Romero finishing 3-for-5 with a double, a home run and three RBIs.

- - -

Athletics 5, White Sox 4

Jesse Chavez allowed two runs over eight-plus innings, third baseman Josh Donaldson hit a tie-breaking two-run homer, and the Oakland A's held on for a victory against the Chicago White Sox in the opener of a three-game series.

The A's won their season-high fifth straight game and improved to 24-15. The White Sox (20-20) lost their third straight game and for the fourth time in their past five.

- - -

Giants 4, Braves 2

Tyler Colvin homered and broke a 1-1 tie with a two-run triple in the seventh inning of his first major league start of the season, propelling the San Francisco Giants to a victory over the Atlanta Braves.

In a pitchers' duel between Giants (25-14) right-hander Tim Lincecum and Braves right-hander Gavin Floyd. Lincecum gave up a fifth-inning solo homer to Braves center fielder B.J. Upton but just one other hit in 7 2/3 dominating innings.

Floyd wound up giving up four runs (three earned) on seven hits in 6 1/3 innings for Atlanta (21-16).

- - -

Nationals 6, Diamondbacks 5

Kevin Frandsen's pinch-hit home run with two outs in the top of the ninth inning capped a two-run inning and lifted the Washington Nationals to a victory over the Arizona Diamondbacks on Matt Williams' return to Chase Field.

Frandsen hit his first homer of the season after second baseman Danny Espinosa opened the inning with his sixth homer.

Williams spent the final six seasons of his major league career with Arizona (15-26) and served as third-base coach from 2011-13 before being hired as Washington's (20-18) manager in the off-season. (Editing by John O'Brien)
[© 2014 Thomson Reuters. All rights reserved.]
Copyright 2014 Reuters. All rights reserved. This material may not be published, broadcast, rewritten or redistributed.