IDOT, Law Enforcement and Safety Advocates remind motorists to "Start Seeing Motorcycles"
Governor Quinn Proclaims May Motorcycle Awareness Month; Seeks to Lower Fatalities on Illinois Roadways


Send a link to a friend Share
[May 13, 2014] SPRINGFIELD – For the 31th year, May has been proclaimed Motorcycle Awareness Month in Illinois as part of a statewide campaign to reduce motorcycle crash fatalities and injuries. Governor Pat Quinn, the Illinois Department of Transportation (IDOT), Illinois State Police, Gold Wing Road Riders Association and A Brotherhood Aimed Towards Education (ABATE) joined in support of the campaigns to urge Illinois motorists to "Start Seeing Motorcycles" and "Look Twice- Save a Life."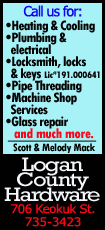 "With the riding season under way, we want all motorists to be extra cautious on Illinois roadways to ensure everyone makes it to their destinations safely," said Illinois Transportation Secretary Ann L. Schneider. "Our goal is to minimize the risk of crashes and eliminate fatalities, so it is important for motorcyclists to wear the proper gear and for the traveling public to drive defensively, avoid distractions and share the road."

"Riding motorcycles safely is just as important as driving cars safely," said Illinois State Police Director Hiram Grau. "Warmer weather signals more frequent motorcycle activity on the roads and all of us have a responsibility to do our part to ride and drive safely. That also means drivers should have eyes on the road and hands on the wheel - it just might save a life."

In the last three years, over 9,000 "Start Seeing Motorcycles" yard signs have been distributed throughout the state. These colorful signs serve as a great visual reminder, especially in the inner city areas where many of the motorcycle accidents occur. In addition to the "Start Seeing Motorcycles" signs, all motorists are encouraged to "Look Twice - Save a Life." This is an awareness slogan that should be of importance to all motorists in staying alert to motorcycles, bicycles and pedestrians.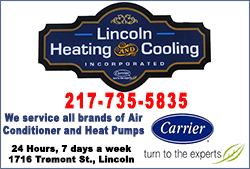 Throughout the riding season, these brightly colored banners and yard signs will be on display throughout the state as reminders to motorists to be more aware of motorcycles and always
drive safely. Motorcyclists are reminded to make sure they are visible to motorists, and that they follow the rules of the road.

"Every May since 1987, motorcycle chapters and organizations have partnered to promote motorist awareness on our roadways," said Secretary Schneider. "Volunteers, representing 41 chapters, will spend their weekends this May at Illinois rest areas, washing windshields and handing out literature on motorcycle safety and awareness. As you are traveling during the month, if one of these volunteers approaches your vehicle, say 'thank you' for making Illinois safer."

For the past 27 years, A.B.A.T.E. of Illinois, Inc. has been involved in motorcycle safety, awareness and education. On Sunday, May 4, 2014, the 65 chapters of A.B.A.T.E. of Illinois came together for the 'Motorcycle Awareness Rally' in Springfield to emphasize the importance of all motorists to "Start Seeing Motorcycles."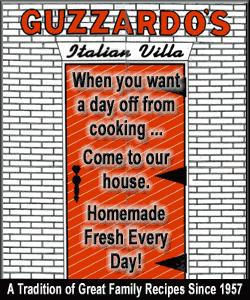 "Many lives would be saved if we all practiced, "Look Twice - Save a Life," said A.B.A.T.E Public Relations Coordinator Shirley Lacock. "ABATE works with IDOT to make the roads safe for motorcycles with projects like the Motorcycle Awareness and Ride Smart programs, both to make drivers more aware of motorcyclists on the road and to help prevent motorcycle accidents. A.B.A.T.E. of Illinois has always been a strong advocate for motorcycle safety and education. We ask that all motorists throughout the entire year "Start Seeing Motorcycles" and "Look Twice – Save a Life." This will ensure that not only our Brothers and Sisters will have a safe ride, but that all motorists return home to their families."

The Gold Wing Road Riders Association (GWRRA) not only supports the IDOT sponsored Motorcycle Awareness Program, but also works diligently to continue the educational process with its motorist awareness division and rider education program.

"We are committed to establishing the safest motorcycling environment possible, said GWRRA Illinois District Educator Dan Davis. "Our primary goal in motorist awareness is to reduce the number of motorcycle crashes with other roadway users and the loss of life and injuries."

Provisionally,153 motorcyclists died as a result of a motor vehicle crash in 2013. Motorcycles make up just 3 percent of all registered motor vehicles, yet motorcycle riders represented more than 15 percent of all motor vehicle fatalities in 2013. Research from the National Highway Traffic Safety Administration shows that motorcyclists are nearly 40 times more likely than passenger car occupants to die in traffic crashes.

IDOT offers free Cycle Rider Safety Training courses statewide to help motorcycle riders acquire additional safety knowledge and training. More than 20,000 riders are expected to receive training this year. For more information about class schedules of the Cycle Rider Safety Training Program, "Start Seeing Motorcycles" and "Look Twice – Save a Life" campaigns or for other safety tips, please visit www.startseeingmotorcycles.org.

Secretary Schneider, IDOT staff, and motorcycle retailers offer tips for how to have a safe ride in this video: http://youtu.be/NzxeeXJVI-s.
[Text received; ILLINOIS DEPARTMENT OF TRANSPORTATION]
.