Nothing speaks better to the success of an educator than the achievement of protégé. Below are some of remarks from former students and families giving testimony to how Mr. Zurkhammer influenced their college and career successes:

Brenda Chapman

Brenda Chapman graduated from Lincoln College in 1982 and now is a writer/director in feature animation in the San Francisco Bay Area, having worked at Disney, Pixar and DreamWorks and LucasFilm. She praises Tom Zurkhammer for being "incredibly encouraging with a great sense of humor" in supporting her pursuit of art classes. Mr. Zurkhammer was her math teacher initially but when he was promoted to LC administration, he supported whatever her art teachers thought she needed.

"Whenever I saw him, he'd smile and ask me how things were going, if there was anything I needed," Chapman says. "Just having that moral support was incredibly helpful and inspired me to keep going after my goals." She adds that Zurkhammer was "instrumental" in her selection to receive an honorary degree at LC. "I am eternally grateful for his unwavering support and belief in me."


Jeff Swallow

Jeff Swallow is a life-long resident of Naperville who graduated from Lincoln College in 1982. He is the president and CEO of Magnetrol Inc. in Aurora.

He recalls being called into Tom Zurkhammer's office during the second semester of his freshman year, knowing the reason couldn't be good. Mr. Zurkhammer began by saying he had heard a lot about what was going on with Jeff, which caused the blood in Jeff's face to drain and his heart to pound. He thought he was busted. Instead, Mr. Zurkhammer praised Jeff for working hard in the classroom. He made the President's list and credits support for motivation he never received before.

"I thought I dodged a bullet, but he gave me more resolve to keep doing what I was doing," Swallow says. "I never got a pat on the back like that before, ever! I felt I had someone in my corner who was interested in me." He disassociated from negative people, stayed focused in the classroom, got up early for class and got his homework done early. That carried him through his undergrad degree at North Central College, his MBA at Northwestern University, his CBA at the University of Illinois-Chicago and his Ph.D. studies at Benedictine University.
Jeff says there's no one more deserving of the honor Mr. Zurkhammer is receiving and he considers him a "caring education who has interests in others and their successes."

Adam and Matthew Giering

These brothers graduated a few years ago now from Lincoln College, Adam in 2005 and Matthew in 2007. Their parents, Robert and Ileene Giering, praise Tom Zurkhammer for being a key part of their success by always teaching in the classroom and all over campus.
"His kind, respectful demeanor, his comforting wisdom, and his true love of students and teaching made a difference in both Adam and Matthew's life," Ileene says. "He set standards and held our sons accountable. He was never too busy to help a student, in or out of class. As parents, we knew his door was always open, and never missed a chance to visit."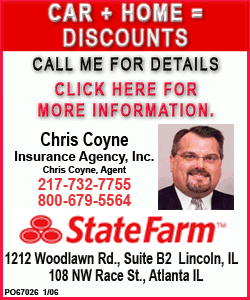 Now, Adam works two jobs – at a local YMCA in Downers Grove and at JCC in Northbrook – and helps his widowed grandfather in Northbrook. His mom says Adam is applying the compassion Mr. Zurkhammer showed him as a new college student to helping others. Matthew is finishing a master's degree in learning and integrative studies at the University of Illinois at Springfield, where Mr. Zurkhammer's teaching to always "bust a**" has served him well as a busy graduate student.

"Tom is a pure delight and deserving of not only an honorary degree, but any other accolades available because there are so few like him! We are so very lucky that all of us had the opportunity to meet, and know, this wonderful educator and this even better human being," Ileene says.

Zurkhammer graduated from Lincoln Community High School in 1961 and entered Lincoln College that fall. During his two years at Lincoln College he was an excellent student and star performer on the men's basketball and baseball teams. The 1961-62 basketball team finished 11th in the nation with a 30-7 record. Tom went on to MacMurray College to complete his bachelor degree. While at MacMurray he earned All-American honors in both basketball and baseball and was inducted into the MacMurray Athletic Hall of Fame in 1996.
"Zurk," as he is affectionately and respectfully known, returned to Lincoln College in 1965 to help with the athletic program and teach classes in math and computer sciences. He coached the men's basketball teams from 1967 to 1970. By 1982 Tom had established himself as an outstanding educator and campus leader. It was at that time President Jack Nutt appointed him as Dean of Academic Affairs. He was elevated to Vice President of Academic Affairs in 2002 and Provost in 2003; he remained Provost until his retirement in 2008. He continues to serve the college as an adjunct professor in math and Special Assistant to the President.

"Zurk" has been honored many times by Lincoln College during his nearly five decades of service. Most recently, the gym floor in the Jack D. Nutt arena of the Lincoln Center was named for two Lincoln College legends, Tom Zurkhammer and Coach Allen Pickering.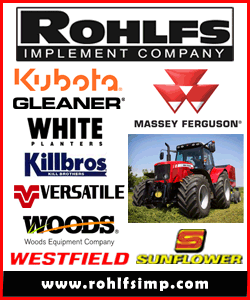 When asked about his tenure at Lincoln College Zurkhammer stated, "When I started working at Lincoln College, I thought that after a couple years I would move on to bigger and better things—it didn't take me long to realize that there was no bigger or better place to be than Lincoln College!"

[LDN and from files received from LINCOLN COLLEGE]
For more details on Zurkhammer and the Lincoln College graduation read:
Lincoln College announces 147th commencement ceremony
Honors Provost Emeritus Tom Zurkammer
Provost Emeritus Tom Zurkhammer challenges Lincoln College grads to "take charge" and "be prepared"