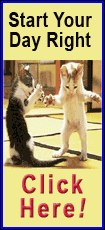 The June 2009 report on the audits, other internal Cisco documents, and interviews with two sources familiar with the situation, raise questions about whether the company knew what was happening to telecom equipment sales going through its resellers in Russia, as well as whether discounts were passed on to customers as planned. Cisco, like many Western companies, often relies on local resellers, or distributors, to sell its products in such countries.

Cisco is currently conducting an investigation into allegations of possible violations of the U.S. Foreign Corrupt Practices Act at the request of the U.S. Department of Justice and the U.S. Securities and Exchange Commission. The allegations concerned Cisco's operations in Russia and certain of the Commonwealth of Independent States, and some resellers of its products, the company said in a filing on February 20, without elaborating further.

Cisco has not said whether the probe concerns one or both of the main parts of the law - the anti-bribery or the accounting provisions. Under the former, it is prohibited for American companies and persons to make corrupt payments to officials of foreign governments or state-controlled companies. Under the accounting provisions, companies must keep books and records that accurately and fairly reflect transactions and have an adequate system of internal accounting controls.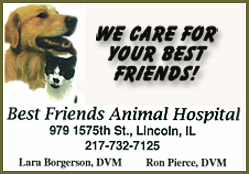 "It's is an ongoing investigation and we're putting a lot of resources into making sure it is done right," said Mark Chandler, Cisco's general counsel, in a statement to Reuters. "We're fully cooperating with and sharing the results with the SEC and the Justice Department. The outcome of the investigation isn't determinable, but we don't expect it to have any adverse material impact on Cisco."

Cisco, which has hired the law firm WilmerHale to do the internal probe, declined to be more specific about the investigation or to comment on the audits summary and other documents.

A source familiar with the matter said that the DOJ and the SEC are carrying out their own investigations into Cisco's behavior to see if it breached the FCPA. Often U.S. authorities will ask a company to carry out an internal investigation and determine any possible penalties based on the levels of thoroughness of the probe and the amount of cooperation they receive.

According to a March 30 article on the online news website Buzzfeed.com, a whistleblower went to the SEC with the allegations last year. Whistleblowers can be eligible to receive up to 30 percent of fines a company pays to the DOJ and the SEC for FCPA breaches.

SOME DOCUMENTS "FALSIFIED"

The June 2009 audits summary shows that Cisco was having trouble knowing what happened to the product it was selling.

Out of $23 million in sales bookings for Cisco's telecom equipment destined for Svyazinvest during 2008-2009 that were examined in the audits, only $5 million, or 22 percent, "are likely to be ok," the summary said. Those sales to Svyazinvest - which is now part of state-controlled Rostelecom - went through a company called Compulink.

An opinion on almost two thirds of these bookings, or $14.7 million, "could not be rendered due to partner refusal to provide supporting documentation," the summary said. Those sales were handled by a reseller called Step Logic Companies.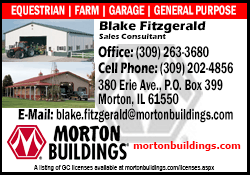 And another $3.1 million, or 13 percent, through two firms - AKOM and Stins Coman - were described as "misrepresented." Some Stins Coman documents were classified as "falsified" in an accompanying table in the summary.

A Rostelecom spokesman said that "we have not heard about such facts" and declined further comment.

A Compulink spokeswoman said Cisco does not carry out audits of the company, while Stins Coman spokesperson Ida Gill said it has not had any contracts with Svyazinvest. Step Logic denied withholding audit documents from Cisco, according to Inna Ozerova, the firm's marketing director. AKOM could not be located for comment.

The summary of the audits and other documents do not allege that inappropriate payments were made. It is unclear whether the inability to verify the sales are part of the FCPA investigations by either the authorities or Cisco.

The purpose of the audits was to increase the level of assurance about the "integrity" of orders that went through the resellers and the "appropriateness" of a 68 percent discount provided by Cisco on the sales the resellers reported they had made to Svyazinvest, according to the summary. The report does not reach a conclusion on what happened to the discount and whether it was allocated as Cisco wanted.

[to top of second column]
FOLLOW THE MONEY

A separate report of a meeting in February 2008 shows that after various costs - including tax and a margin for the reseller - Svyazinvest should have received 56 percentage points of the 68 percent discount, though that document said there was "a lack of clarity" about the final price it paid.
One of the sources familiar with the transactions says that Svyazinvest appears to have paid full price for at least some Cisco equipment, raising questions about whether resellers offered or applied the discount.

Three legal and compliance experts who have been briefed on the audits summary say one key question that Cisco is likely to be trying to answer is where the 68 percent went. They said the other critical issue concerns the company's records and controls.

"The first thing it would trigger in my mind is 'we have to know where our money is.' We have people in our distribution system who are not giving us reports, and we have money in our transactions that does not seem to be visible to us," said Stephen Clayton, an attorney who was head of anti-corruption compliance at server maker Sun Microsystems before it was bought by Oracle Corp in 2010.

"The most critical part of the FCPA is not bribery, it is that you are required by U.S. law as a public company to have accurate books and records and to have an adequate system of corporate controls," Clayton added.
In a guide to the FCPA published in November 2012, the SEC and the DOJ said that "unreasonably large discounts to third-party distributors" is a common red flag that might indicate there could be a violation of the law.

"If people are unwilling to turn over documents or the ones they turn over on their face have been falsified, it raises numerous questions," said Peter Bible, the chief risk officer at U.S. accounting firm EisnerAmper, and a former chief accountant at General Motors. Bible, who spent time in Russia when GM was setting up a joint venture about 10 years ago, said that documentation problems were common there.

The summary contains a series of actions that it said were agreed to by Cisco's Russia leadership team, including issuing warnings to some staff involved in the Svyazinvest business, terminating "Cisco partner status" for at least one reseller, and tightening controls.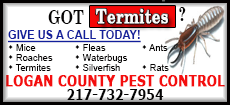 Bible said this seemed to signal that Cisco was at the time taking the correct steps to sort out the problem. Based on the summary, "they didn't just sweep it under the rug," he said.

It is unclear whether Cisco followed through on all the actions outlined in the document. Cisco declined to comment.
BIGGER DISCOUNTS

The size of the discount offered to the resellers does not seem to have been extraordinary for Russia. Another document reviewed by Reuters reported a "Customer/Key Partner" as saying that Cisco rivals, Juniper Networks and China's Huawei Technologies Co offered higher discounts to distributors - 75 percent in Juniper's case and 75-83 percent for Huawei.

In August 2013, Juniper said that the U.S. Department of Justice and the SEC were conducting investigations into possible violations by the company of the FCPA, though it did not mention any specific countries.

In a statement to Reuters, Juniper said it didn't comment on reseller prices or the terms it gave them. "We cannot comment on the specifics of the SEC's investigation, however, we are cooperating with the investigation."

Huawei declined to comment and said it does not disclose details about commercial arrangements.

(Reporting By Marina Lopes, Nicola Leske and Dena Aubin in New York, Aruna Viswanatha and Alina Selyukh in Washington D.C., and Megan Davies and Maria Kiselyova in Moscow; Edited by Martin Howell)

[© 2014 Thomson Reuters. All rights reserved.]
Copyright 2014 Reuters. All rights reserved. This material may not be published, broadcast, rewritten or redistributed.