U.S. regulator to weed out unfair advantage for automated traders
Send a link to a friend Share
[May 14, 2014] WASHINGTON (Reuters) — The U.S. futures regulator wants to weed out any unfair advantage speed traders may have by getting sensitive information ahead of others, an official said on Tuesday, as it weighs new rules for computerized trading.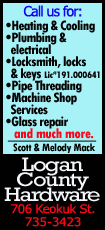 The Commodity Futures Trading Commission was also looking at whether it could get better market information by making computer-driven trading firms meet the same regulatory requirements as so-called floor traders.

"We want to make sure that in evaluating these markets, that the information is readily available to all market participants," Vince McGonagle, who heads the CFTC's division of market oversight, said at Senate panel hearing.

Computer-driven trading has become a hot issue because of best-selling author Michael Lewis's new book "Flash Boys," which argues that stock markets are rigged in favor of a handful of high-speed trading firms.

There are no rules specifically governing high-frequency trading, in which firms dip in and out of markets in fractions of a second, but the Department of Justice, the FBI, and financial regulators are now looking into them.

The hearing by the Senate Agriculture committee, which oversees the CFTC, was into whether the automated trading firms also posed a threat for futures markets, used for instance by farmers to hedge the value of their crops.

CFTC staff is considering whether to draw up rules for automated trading after receiving comments from market participants on a so-called concept release, often a first step towards new regulations.

McGonagle did not say whether the agency had actual evidence that high-frequency traders did have privileged access to information, and said it was too early to say whether the CFTC would come out with new rules.

"We need to do a thoughtful and diligent review ... to see whether or where Commission action is warranted," he said.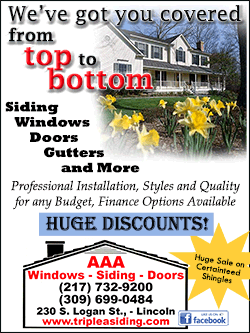 Terry Duffy, the head of the CME Group Inc <CME.O>, the world's largest futures exchange, said benefiting from minimal time differences between exchanges - a core point of Michael Lewis's book - was not possible in futures markets, where any contract always only trades on one exchange.

But Andrei Kirilenko, a former chief economist at the CFTC, who has extensively published about the issue in his current role as an academic, said there were still problems.

"The public deserves much greater transparency about what's going on inside these markets," Kirilenko said.

(Reporting by Douwe Miedema. Editing by Andre Grenon)
[© 2014 Thomson Reuters. All rights reserved.]
Copyright 2014 Reuters. All rights reserved. This material may not be published, broadcast, rewritten or redistributed.