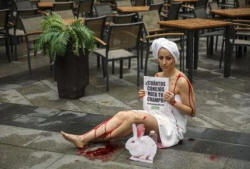 Scientists, Drugmakers, Charities Sign UK Deal On Animal Research
Send a link to a friend Share
[May 14, 2014] LONDON(Reuters) - More than 70 medical bodies in Britain including Big Pharma's Pfizer, GlaxoSmithKline and AstraZeneca have signed a pledge to be more open about their use of animals in scientific experiments.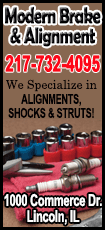 The Concordat on Openness on Animal Research was published on Wednesday after lengthy negotiations between scientists, universities, medical charities, drug firms, journalists and members of the public.

It covers activities in the UK only, but was signed by 72 organizations based in Britain and overseas, such as U.S.-based Pfizer which is seeking to buy AstraZeneca.

"This widespread support for openness demonstrates the change in attitude we have seen from the life science sector over the last few years," said Geoff Watts, who chaired the steering group that drew up the agreement.

Britons broadly support the use of animals in experiments, under strict conditions and only when there is no alternative.

An Ipsos MORI poll conducted in 2012 found around 80 percent of those asked were "conditional acceptors" of the use of animals in scientific research - in other words, they agreed with it for medical purposes and/or in good welfare conditions.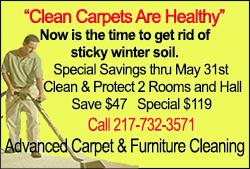 But around a fifth of Britons are unhappy about the use of animals in research, and many say they would like to know more about what goes on in laboratories where animal experiments are conducted.

Some 4.11 million experiments were carried out on animals in Britain in 2012, the vast majority of them (74 percent) on mice.

The concordat obliges signatories to "be clear about when, how and why" animals are used, and enhance communications with the media and the public about such work.

It also commits them to being "proactive in providing opportunities for the public to find out about research using animals" and report each year on progress and experiences.

Scientists use animals in medical, veterinary and basic research, to develop medicines and other treatments for humans and animals, and to understand biological processes.

Researchers often refer to "animal models" to describe how animals are used to simulate the physiology of humans, or a medical condition that affects humans. Genetically modified animals, usually mice, rats and fish, are used to understand the function of certain genes and study the genetics of diseases.

[to top of second column]
New medical treatments are required by law in Britain to be tested on animals before being used for human trials, and regulatory work, such as testing batches of drugs, also requires animal screening in order to protect patients.

Jeremy Farrar, director of international medical charity the Wellcome Trust, said the agreement would boost "informed dialogue between researchers and the wider public that is healthy for both science and society".

The Wellcome Trust is a signatory to the agreement, as are Britain's Medical Research Council and more than two dozen UK universities.

"Almost all of the most important advances in medicine have relied on information gained from animal experiments, and this field of research remains critical to driving the improvements in human and animal health which our funding seeks to support," Farrar told reporters at a briefing in London.

"But like all research, animal experiments should proceed with the consent of society, and that requires openness about how and why they take place."

(Reporting by Kate Kelland; Editing by Catherine Evans)
[© 2014 Thomson Reuters. All rights reserved.]
Copyright 2014 Reuters. All rights reserved. This material may not be published, broadcast, rewritten or redistributed.