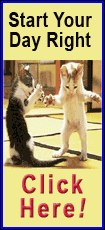 However, that was exactly what he was looking for -- and what he got -- in a critical home-plate confrontation with San Francisco Giants catcher Buster Posey on Tuesday night.

Heyward ignited a three-run sixth inning with a stunning slide at the plate, and the Braves snapped a five-game road losing streak with a 5-0 victory over the Giants.

Matching their highest run total since April 19 and getting 6 1/3 innings of shutout pitching from left-hander Mike Minor, the Braves beat the Giants for the first time in five meetings this season by busting open a 1-0 game thanks in large part to Heyward's athletic baserunning.

The game-changing showdown at the plate occurred after Heyward led off the sixth with a single and alertly took second on left fielder Justin Upton's flyball to center.

First baseman Freddie Freeman then blooped a single to right field, and Braves third base coach Doug Dascenzo chose to challenge Hunter Pence's arm.

The throw to the plate had Heyward beaten by 15 feet, but somehow he managed to avoid Posey's standing tag with a body-contorting, head-first dive, stunning the standout catcher and prompting a challenge from Giants manager Bruce Bochy.

"I wasn't going to quit on the play," Heyward said. "I didn't feel him touch me, and I could tell by his reaction he didn't think he touched me."

It took the umpires just 35 seconds to confirm the call on replay, and Posey never argued.

"If I could go back, I would have jabbed out at him a little more," Posey said, acknowledging he missed the tag. "It does seem some guys are getting creative with their slides."

Heyward didn't plan the maneuver, he insisted.

"I knew I couldn't hit him," he said of Major League Baseball's new collision rule. "The only thing I had going for me was nobody knew what the other guy was going to do. We were both conservative, and that gave me a little wiggle room."

Braves manager Fredi Gonzalez was as amazed as anybody.

"Somehow he gets his 6-5 body to go 5-2 and get by Posey," Gonzalez said. "I don't know how a guy 6-5 gets by Posey."

For the second night in a row, a critical call went to replay. Unlike Monday, this time the decision went in the Braves' favor. In fact, two of them.

"Yesterday the replay got us. Today it got us two runs," Gonzalez said, also including an overturned call at first base that produced an Atlanta insurance run in the seventh inning. "That's the way the system is supposed to work."

Giants starter Ryan Vogelsong, who limited the Braves to one run on three hits in the first five innings, never recovered from the mishap at the plate. He walked catcher Evan Gattis, and after getting a second out, served up RBI singles to center fielder B.J. Upton and shortstop Andrelton Simmons to complete the three-run uprising.

[to top of second column]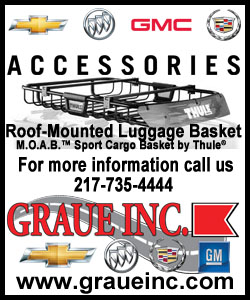 The four-run cushion was more than enough for Minor (1-2), who was making just his third start of the season. He allowed only three hits, including a pair of Pence doubles, in his 6 1/3 innings, walking two and striking out six.

"I felt any situation, any count, I could throw any pitch," said Minor, who lost a 2-1 decision to the Giants on May 2. "For the most part, I didn't think they knew what was coming."
Atlanta left-hander Ian Thomas pitched out of a seventh-inning jam, and right-hander Anthony Varvaro stranded a runner in scoring position in the eighth. Righty David Hale worked around a hit and a walk in the ninth to complete Atlanta's second combined shutout in the past four games and its National League-leading sixth of the season.

The Braves, who have not reached double figures in hits in any of their past 15 games, out-hit the Giants 9-5. Freeman had two hits and drove in two runs.

Seeking to run his streak of starts without a loss to four, Vogelsong (1-2) instead suffered the loss after allowing four runs on seven hits in six innings. He walked one and matched his career high with eight strikeouts.

"He should have fared better than what happened," Giants manager Bruce Bochy said. "He had really good stuff. He was cruising there."

NOTES: The first Atlanta run was the result of C Evan Gattis' first career triple. ... The Braves are now 14-0 this season when scoring first. ... When the Braves successfully challenged an out call on 1B Freddie Freeman in the seventh inning, it made them 5-for-5 this year when seeking an overturn on replay. ... The Giants went 0-for-7 with runners in scoring position and were shut out for just the second time this season. ... Before the game, Braves manager Fredi Gonzalez announced LHP Alex Wood would be inserted back into the rotation Saturday in St. Louis and the club would use a six-man rotation for the foreseeable future. Following RHP Julio Teheran in the series finale in San Francisco on Wednesday, the Braves are now scheduled to start RHP Ervin Santana on Friday, Wood on Saturday and RHP Aaron Harang on Sunday in the trip-concluding series against the Cardinals. ... Giants 1B Brandon Belt had surgery to have two pins inserted into his broken left thumb Tuesday. His timetable remains the same: He is expected to be out six weeks. ... Giants CF Angel Pagan was pulled from the game in the eighth inning with soreness in his knee. Manager Bruce Bochy said he would give his leadoff hitter Wednesday's game off.
[© 2014 Thomson Reuters. All rights reserved.]
Copyright 2014 Reuters. All rights reserved. This material may not be published, broadcast, rewritten or redistributed.