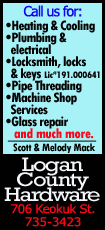 But the dream finish turned into a nightmare as the Tampa Bay Rays rallied for two runs off their former teammate to beat Rodney and the Mariners 2-1 at Safeco Field.

Rodney gave up a home run to the first batter he faced, Tampa designated hitter David DeJesus, to tie the score at 1 before Rays left fielder Matt Joyce drove in the eventual game-winning run with a two-out single.

"It's been a tough start for us. Hopefully this will get us going," Joyce said. "It's definitely something we needed."

Tampa Bay starter David Price returned to the mound for the bottom of the ninth inning and finished off his second complete game of the season with a 1-2-3 frame. Price (4-3) struck out two batters in the ninth to give him 12 strikeouts on the game -- eight Mariners went down looking.

Price threw 109 pitches -- 81 for strikes -- while allowing just one run off six hits to earn his first victory since April 22.

"I was back to my old self," Price said afterward. "Me and (teammate Chris) Archer sat down and watched some highlights from 2012, and I told him that was what I was going to do tonight. And that's what I was able to do. It was pretty weird."
Rodney's second blown save of the season ruined another solid start for Seattle's Hisashi Iwakuma, who extended his scoreless-innings streak to 16 after pitching eight shutout innings for the second consecutive start. He allowed just four hits while striking out five, while no Tampa Bay baserunner got past second base.

Rodney (1-2) came on for Iwakuma in the ninth and promptly gave up the score-tying run. DeJesus hit a 2-2 pitch over the right-field fence to tie the score at 1-1, costing Rodney his second blown save in 13 opportunities this season.

The former Tampa Bay closer said the loss was no more difficult to swallow because it came against his former team.

"This game is difficult to play every night," he said. "A one-run ball game, and you have to make a pitch. If not, you have to be ready to come back tomorrow."

Mariners manager Lloyd McClendon seemed frustrated with a question about whether he considered bringing Iwakuma back out for the ninth inning after the starter had thrown 97 pitches over eight shutout innings.

"This is something I certainly don't think I should have to defend," McClendon said. "Kuma (Iwakuma) was making his third start of the year, he threw (97) pitches. Kuma was out of gas.

"I'm not going to defend this all season. We've got one of the best closers in the game (in Rodney). He's going to save a lot of games for us. But it happens sometimes."

Through translator Antony Suzuki, Iwakuma said he informed McClendon after the eighth that he was ready to come out of the game.

"I pitched eight innings, and it was only my third start," said Iwakuma, who missed all of spring training and the month of April with a finger injury. "I told the skipper: 'That's enough.' It's early in the season, and I don't want to push it."

Iwakuma and Price put on a classic duel for eight innings, with the Mariners taking a 1-0 lead into the ninth inning.

Rodney, who spent the past two years in Tampa Bay and had 85 saves to show for it, gave up the score-tying homer to DeJesus to lead off the ninth.

"DeJesus' homer obviously shifted the momentum finally back toward us," Rays manager Joe Maddon said. "That made all the difference in the world."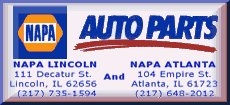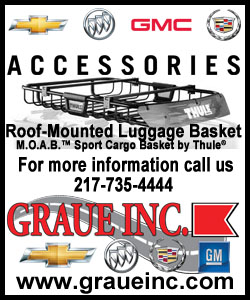 Rodney then struck out Evan Longoria and got Ben Zobrist to pop out to the catcher before the Rays started their two-out rally.

First baseman James Loney and center fielder Desmond Jennings got back-to-back, two-out singles to put runners on first and second. Joyce, who already had two hits on the night, drilled a 1-0 pitch into center field, scoring Loney from second with the go-ahead run.
DeJesus went 2-for-4 with a double and a home run, while Joyce went 3-for-4 with the game-winning RBI.
Cano had two hits and the Mariners' lone RBI.

The expected pitching duel between Price and Iwakuma unfolded as predicted in the early going, with the Mariners taking a 1-0 lead into the sixth inning. The pair of starters combined for 11 strikeouts in the first five innings alone.

Price gave up a leadoff double to Seattle center fielder James Jones in the bottom of the first, then Jones moved to third base on a groundout before giving the Mariners a 1-0 lead on Cano's grounder to first base. That marked the only run allowed by either pitcher over the first eight innings.

Iwakuma also gave up a first-inning double to DeJesus but went on to retire the next 13 batters on his way to eight shutout innings.

Then Rodney took over and turned Iwakuma's solid performance into the starter's first no-decision of the season.

"Of course, we all wish for a victory at the end," Iwakuma said through his interpreter. "But it's part of the game. You've got to tip your cap to the opponent."

After the game, McClendon said Rodney's ninth inning didn't change his opinion of his new closer.

"He's a top-stepper, we all know that," the Mariners manager said, referring to Rodney's habit of creating ninth-inning drama because of his inconsistency. "But look at his numbers: He's pretty darn good. If we have the same situation tomorrow, he'll be right back out there, I'll tell you that."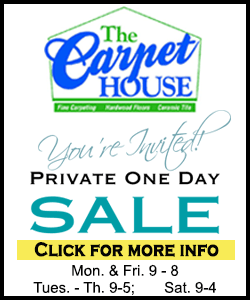 NOTES: Rays manager Joe Maddon said before Tuesday's game that RHP Enny Romero, one of the top prospects in the organization, flew to Seattle for a possible call-up but ended up taking a flight back to Durham, N.C., to continue pitching for the Rays' Triple-A affiliate. According to a report in the Tampa Bay Times, Romero was being flown to Seattle to provide insurance in case Thursday starter Erik Bedard (sore pec) was not available. But Romero's services weren't needed, so he took a return trip to Durham. ... Tampa Bay RF Wil Myers made his first start of the season in the leadoff spot Tuesday night. ... Mariners CF James Jones led off the bottom of the first inning with a base hit before scoring the game's first run Tuesday, marking the second day in a row he has given Seattle an early 1-0 lead. ... Both of the scheduled starters for Wednesday afternoon's game at Safeco Field have ERAs above 5.50: Tampa Bay's Jake Odorizzi (5.79) and Seattle's Brandon Maurer (6.20).
[© 2014 Thomson Reuters. All rights reserved.]
Copyright 2014 Reuters. All rights reserved. This material may not be published, broadcast, rewritten or redistributed.