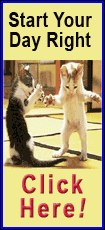 The right fielder, who was re-added to the Twins' lineup May 9 after being outrighted to the minors in March, provided the big hit Tuesday in Minnesota's 8-6 win over the Boston Red Sox at Target Field.

Parmelee, a first-round pick by the Twins in 2006, hit his first home run of the year over the right field wall on an 0-1 pitch from Red Sox reliever Andrew Miller with two outs in the bottom of the ninth inning. The two-run shot gave the Twins a walk-off victory.

"It's huge," Parmelee said. "It's kind of one of those things where it's a confidence-builder going into the season."

Parmelee's home run knocked in catcher Kurt Suzuki, who reached with a single the previous at-bat.

"It was a big win and a big swing by Parm," Twins manager Ron Gardenhire said.

Parmelee finished the night 3-for-4 with two RBIs and two runs. He is batting .438 in four games with the Twins this year.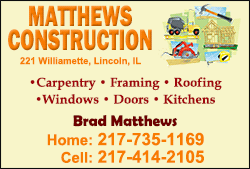 "It's ups and downs, but in the long run, you've got to keep grinding," Parmelee said. "People get sent up and sent down all the time. Anything can happen. You can't take anything for granted. You've got to keep working."

The Twins took a 6-2 advantage early in the game, but Boston tied the score at 6 in the seventh inning.

Twins relievers Jared Burton and Glen Perkins (1-0) cooled the Red Sox's momentum in the late innings. Burton struck out two of three batters he faced in a scoreless eighth, and Perkins burned through the top of Boston's order in the top of the ninth, striking out designated hitter David Ortiz and first baseman Mike Napoli.

Twins starter Ricky Nolasco was strong in his six-inning outing, allowing three runs on six hits and a walk while striking out one.

"That was nice," Nolasco said of the win. "We definitely needed that, especially against a tough team like that. It was a good job by Parmelee and a good job by Kurt to keep that inning alive."

Most of Nolasco's trouble came against Ortiz, a former Twin. Ortiz went 4-for-5, hit two solo home runs and drove in a season-high four runs.

"It just didn't work out," Ortiz said. "We just need to come back tomorrow with the same attitude."

Boston right fielder Shane Victorino added three hits, including an RBI single.

[to top of second column]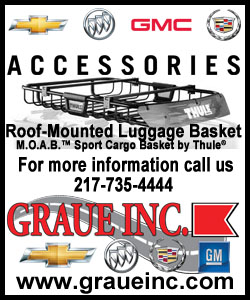 Suzuki finished 3-for-5, and first baseman Joe Mauer and third baseman Trevor Plouffe each had two hits.

Designated hitter Eduardo Nunez hit a two-run homer off Red Sox starter Jake Peavy in the Twins' five-run second inning. Second baseman Brian Dozier added a two-run double in the inning, and Mauer knocked in Dozier with a single.
Peavy was knocked around for six runs on nine hits in 4 1/3 innings. He walked two and struck out one.

"I just couldn't make any pitches to get out of it," Peavy said. "They scored too many runs. I need to do a better job than that."

Three Boston reliever pitched a combined 3 2/3 scoreless innings before Miller (1-1) took the loss.

Minnesota employed seven pitchers in the victory. Boston scored three times off right-handed reliever Michael Tonkin in the seventh to pull into a 6-6 tie.

NOTES: Twins 3B Trevor Plouffe's first-inning single snapped an 0-for-23 streak. ... Red Sox DH David Ortiz's fourth-inning home run -- his second of the game -- was his 382nd career home run with the Red Sox, tying Jim Rice for third on the club's all-time list. It was Ortiz's ninth home run of the season. ... Due to injuries to Josh Willingham, Oswaldo Arcia and Sam Fuld and because of the ineffectiveness at the plate by Aaron Hicks, the Twins played rookie SS Danny Santana in center field. He went 1-for-2 with two walks. Signed by the Twins as a non-drafted free agent in 2007, Santana was ranked the Twins' ninth-best prospect and best defensive infielder entering 2014 by Baseball America. Santana, 23, played a grand total of 23 games in center field and two games in left field in the minors out of 529 games played between 2008 and 2014.
[© 2014 Thomson Reuters. All rights reserved.]
Copyright 2014 Reuters. All rights reserved. This material may not be published, broadcast, rewritten or redistributed.