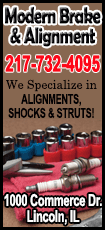 Slowed in spring training because of a herniated disk in his lower back, Arroyo threw the Diamondbacks' first complete game of the season in a 3-1 victory over the Washington Nationals on Tuesday at Chase Field.

"I feel like I've had enough reps to feel like midseason form, and that doesn't come at least for a guy like myself unless I can get those reps in spring training, which I didn't get," Arroyo said. "So it was a bit of a slow start, but we ride this wave as long as we can and continue to try to do the things you do to feel good."

Arroyo (4-2) gave up seven hits and struck out a season-high seven while throwing 110 pitches on a night that Arizona (16-26) hoped to rest setup man Brad Ziegler and closer Addison Reed. Pitching coach Mike Harkey told Arroyo as much before the game.

"Obviously play is going to dictate what happens," Arroyo said, "but the bullpen was kind of spent, so I was hoping to get deep in the ball game. I haven't been able to close one out all season. Today was tailor-made for the ballclub."

First baseman Paul Goldschmidt had two doubles and drove in the final run of a two-run sixth inning off Stephen Strasburg (3-3) for the Diamondbacks, who have won three of their last four.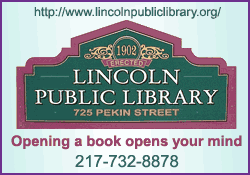 Arroyo threw breaking pitches that were clocked all through the 70-79 mph range and topped out with a fastball at 88 mph. Strasburg was routinely in the mid-90s with his fastball.

"That's what he does, mixes speeds, up, down, in, out," Goldschmidt said of Arroyo. "It's fun not having to face him."

"That's the great thing about baseball," Arroyo said. "I don't have to beat Stephen. I just have to beat their batters. We got a couple of key hits in big situations."

Goldschmidt, who was the runner-up in the NL MVP voting last season, leads the major leagues with 16 doubles and is tied for the major league lead with 55 hits.

Shortstop Ian Desmond's RBI triple that scored catcher Wilson Ramos, who had singled to lead off the second inning, was the Nationals' only extra-base hit.

Arroyo (4-2) won his third straight start, his first at Chase Field after signing as a free agent on the opening day of spring training. He has given up three earned runs in his last 28 2/3 innings. The D-backs are 4-14 at Chase Field this season.

"We needed it for a lot of reasons," Arroyo said. "You just want to do it at home, just because you don't want to start thinking there is some sort of thing going on, some sort of jinx that you can win ball games at one place."

Strasburg gave up eight hits and struck out six in seven innings for Washington (20-19), which lost for the fourth time in five games. Strasburg had not given up more than two earned runs in his previous four starts.

[to top of second column]
"The biggest thing is keep it close," Strasburg said. "Keep us within one or two runs. I feel like I threw a lot of strikes tonight but Arroyo just pitched better. I felt like I had enough in the tank to go the distance."
Arroyo gave up two singles in the eighth inning to put runners on first and second, but he got right fielder Jayson Werth to fly out to left field to end the inning.

Arroyo threw his first complete game since tossing an 11-0 shutout for Cincinnati at San Francisco on July 22, 2103. He also had two singles at the plate.

Arizona catcher Miguel Montero singled in Goldschmidt to tie the game at 1-1 in the fourth inning after Goldschmidt opened the inning with a double just inside the bag at first.

Arroyo opened the fifth inning with his second single, and third baseman Martin Prado singled with one out before Goldschmidt hit a hanging curve for a double to deep left-center field, driving in two. That made it 3-1.

"Curveball. It started getting a little windy and dry and spun out of my hands," Strasburg said. "As soon as it came out of my hand I knew it was probably not going to be good."

NOTES: An X-ray on Washington 3B Ryan Zimmerman (right thumb fracture) showed the fracture has not completely healed, Nationals manager Matt Williams said, so Zimmerman will not begin strengthening exercises for another week. Zimmerman has been out since April 13. ... Arizona RHP Brad Ziegler has pitched 18 1/3 consecutive scoreless innings, the longest active streak in the majors. He leads the NL with 23 appearances. ... Washington LF Nate McLouth did not start after reopening the cut on his right hand while batting Monday. McLouth has a severe gash at the spot on his hand that cradles the bat after running into the wall to make a catch Monday at Nationals Park. He could be back in the lineup Wednesday, Williams said.
[© 2014 Thomson Reuters. All rights reserved.]
Copyright 2014 Reuters. All rights reserved. This material may not be published, broadcast, rewritten or redistributed.