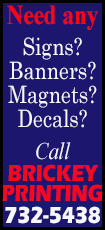 Shields logged his 1,500th career strikeout and tossed seven strong innings, striking out eight and walking none, and the Royals topped the Rockies 5-1 Tuesday night to open a nine-game homestand.

"It's kind of crazy to think about," Shields said. "Fifteen-hundred strikeouts is quite a bit of strikeouts. Hopefully, I can get many more. I knew about 10 days ago I was getting close. To be honest with you, I didn't even know how many strikeouts I had in the game."

The right-hander struck out the side in the sixth, including Rockies shortstop Troy Tulowitzki, who is hitting a major league leading .394, for the second out and the 1,500th of his career. When word of the milestone flashed on the scoreboard, the crowd gave Shields a standing ovation.

Shields, however, did not know the reason behind the cheers until catcher Salvador Perez motioned for him to turn around to the video board. Shields then stepped behind the mound and tipped his cap to the admiring fans.

"That was a pretty special moment, once I finally realized it," Shields said. "Normally when the umpire calls for the ball, the hitter is checking the ball or whatever, wants to take it out of play. And I'm like, 'I just struck the guy out.' But once they pointed at the scoreboard, I knew what was going on."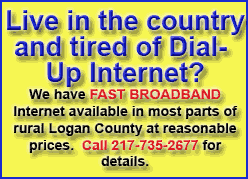 Shields and right-handed relievers Wade Davis and Aaron Crow combined to strike out 12, a season high for the Rockies. Colorado, which mustered just five hits, all singles, is batting .254 on the road. At Coors Field, the Rockies have a .353 average.

The Rockies began the night with a big-league-best .302 average. Six of their starters Tuesday are batting .315 or higher, and that list does not include left fielder Carlos Gonzalez, a career .300 hitter who won the 2010 National League batting crown.

"You look at their offensive numbers, and it's like, 'Let me get my glasses to make sure this is right,'" Royals manager Ned Yost said.

Shields (5-4) allowed a total of one run and 12 hits in 14 innings while beating Colorado and the San Diego Padres in his past two starts.

"He commanded the plate about as well as you can and handcuffed us all night," Rockies manager Walt Weiss said. "We really struggled to get anything going against him.

"He threw a lot of changeups. The changeup is pretty much his go-to pitch. It looked like he was throwing the fastball on the outer part of the plate, on the corner, and then he'd go to the changeup. It's been a good formula for him for a while."

A formula the Rockies could not figure out.

"He was good," said Rockies catcher Jordan Pacheco, who went 0-for-3 and struck out twice. "He pitched well. He used his fastball well. He obviously has a good changeup. I think all of his pitches were working for him, and he was locating. When you've got a major league pitcher that does that, it's kind of tough to battle through it.

"He just went after all of us. That's why he's pitched a long time. He said, 'Here it is.' He had his stuff tonight, and we didn't have our stuff tonight. He definitely did a good job of shutting this lineup down."

[to top of second column]
Royals center fielder Lorenzo Cain hit a two-run homer and catcher Salvador Perez added a solo blast off Franklin Morales (3-3). The Colorado left-hander exited after five innings and 99 pitches, only 55 for strikes. He permitted four runs on eight hits and four walks, and he didn't record a strikeout.
Kansas City shortstop Alcides Escobar drove in the final run in the eighth when his groundout scored pinch runner Pedro Ciriaco.

Both starting pitchers weaved their way into and out of trouble early.

Morales yielded a single to right fielder Nori Aoki and walked designated hitter Billy Butler in the first inning before coaxing Perez to roll into an inning-ending double play.

Shields threw 14 pitches to Gonzalez before the Rockies left fielder looped a single to shallow center to start the second. Gonzalez stopped at second on third baseman Nolan Arenado's single to left. Shields got out of that mess when first baseman Justin Morneau hit into a double play.

The Royals got on the scoreboard in the second, when Escobar's two-out single scored second baseman Johnny Giavotella.

The Rockies tied it in the fourth when Morneau's two-out single scored Tulowitzki.

Cain homered with third baseman Danny Valencia aboard in the fourth to put the Royals up 3-1. It was Cain's first home run since July 4, a span of 206 at-bats between home runs.

Perez homered to left in the fifth.

NOTES: The Royals placed 2B Omar Infante on the disabled list, retroactive to May 7, due to a lower-back disk irritation. They promoted INF Pedro Ciriaco from Triple-A Omaha, where he was hitting .305 in 19 games. ... The Rockies activated INF Josh Rutledge from the disabled list and optioned him to Triple-A Colorado Springs. ... Colorado RHP Jhoulys Chacin will make his third start Wednesday after missing the first month of the season with a shoulder strain. The Royals will counter with LHP Jason Vargas, who threw seven scoreless innings at Seattle to win his previous start. ... The flags were at half-mast to honor former Missouri Gov. Joseph Teasdale, who died Thursday.
[© 2014 Thomson Reuters. All rights reserved.]
Copyright 2014 Reuters. All rights reserved. This material may not be published, broadcast, rewritten or redistributed.