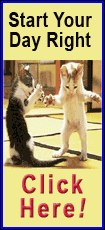 Cardinals 4, Cubs 3 (12 innings)

Rookie pinch-hitter Greg Garcia was hit in the ribs by a Justin Grimm pitch in the bottom of the 12th inning with the bases loaded to record his first major-league RBI and give the St. Louis Cardinals a 4-3 win over the Chicago Cubs.

Seth Maness (1-2) worked around a two-out double and intentional walk to garner the win in a four hour, 39-minute marathon game.

- -

Blue Jays 5, Indians 4

Juan Francisco homered, doubled and drove in two runs to power the Toronto Blue Jays to a 5-4 victory over the Cleveland Indians at Rogers Centre.

Francisco, getting the start at third base, homered in the fifth inning, his sixth of the season, and hit a run-scoring double in the sixth.

Toronto designated hitter Adam Lind also hit a two-run double as part of a three-run sixth.

- -


Padres 2, Reds 1

Chase Headley's solo home run in the ninth inning off Cincinnati Reds closer Aroldis Chapman lifted the San Diego Padres to a 2-1 victory at Great American Ball Park.

Headley's home run came was the third baseman's fourth of the season.

Second baseman Brandon Phillips went 3-for-4 with a double and a RBI and made three nifty defensive plays for Cincinnati.

Right fielder Seth Smith collected two of San Diego's three hits.

- -

Angels 4, Phillies 3

Matt Shoemaker earned his first major league victory while Luis Jimenez drove in two runs as the Los Angeles Angels beat the Philadelphia Phillies 4-3.

Phillies third baseman Cody Asche committed three errors, two of which led to four unearned runs in the sixth inning.

With the Angels trailing 2-0 Asche threw wildly to the plate after fielding a high chop by catcher Chris Iannetta, allowing Cowgill to score.

Left fielder Grant Green drove in the tying run with a sacrifice fly, and Jimenez doubled in two runs to make it 4-2.

- -

Tigers 4, Orioles 1

Miguel Cabrera hit a three-run homer off Tommy Hunter with two outs in the top of ninth inning while Victor Martinez added a solo shot to give the Detroit Tigers a 4-1 victory over the Baltimore Orioles.

Orioles center fielder Adam Jones homered in the first inning.

The ninth-inning dramatics cost Orioles starter Ubaldo Jimenez the win after he threw seven shutout innings, allowing three hits and two walks while striking out seven.

- -

Astros 8, Rangers 0

Dallas Keuchel tossed his first career shutout and rode early run support as the Houston Astros rolled to an 8-0 win over the Texas Rangers.

Keuchel (4-2) scattered seven hits and struck out seven while recording the first shutout and complete game of the season for Houston.

The Rangers managed just one extra-base hit against Keuchel.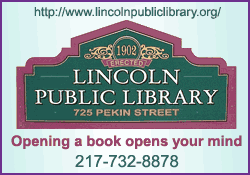 - -

Mets 12, Yankees 7

Curtis Granderson and Daniel Murphy slugged three-run homers to lead the New York Mets to a 12-7 victory over the New York Yankees at Yankee Stadium.

Third baseman David Wright extended his hitting streak to 11 games with three hits, including two RBI singles.

- -

Royals 5, Rockies 1

James Shields logged his 1,500th career strikeout and tossed seven strong innings as the Kansas City Royals topped the Colorado Rockies 5-1.

The right-hander struck out the side in the sixth, including Rockies shortstop Troy Tulowitzki for the second out and the 1,500th of his career.

Shields (5-4) limited the Rockies to one run on five singles while striking out eight and walking none.

Royals center fielder Lorenzo Cain hit a two-run homer while catcher Salvador Perez added a solo blast off Franklin Morales.

- -

Brewers 5, Pirates 2

The Brewers and Pirates avoided any repeat of fireworks from their game last month as Milwaukee catcher Jonathan Lucroy went 2-for-3 to help the Brewers beat Pittsburgh 5-2.

Pirates starter Gerrit Cole made his first Milwaukee appearance since confronting Brewers' Carlos Gomez after a triple that incited a bench-clearing brawl between the two teams last month.

[to top of second column]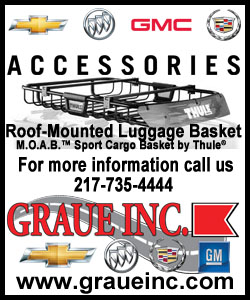 Cole hit Gomez on the arm in the third inning but the center fielder appeared to laugh about it on the way to first.

- -
Twins 8, Red Sox 6

Twins right fielder Chris Parmelee hit his first home run of the season over the right-field wall from Boston Red Sox pitcher Andrew Miller to win the game 8-6.

A five-run second inning helped the Twins take an early 6-2 lead but three two-out runs in the top of the seventh inning put Boston back in the game.

The Red Sox put together four singles and two walks with two outs to tie the game before Parmelee's homer.

- -

Diamondbacks 3, Nationals 1

Paul Goldschmidt doubled twice and drove in a run as Bronson Arroyo pitched Arizona's first complete game of the season in the Diamondbacks' 3-1 victory over the Washington Nationals.

Goldschmidt, who was the runner-up in the NL MVP voting last season, leads the major leagues with 16 doubles and is tied for the major league lead with 55 hits.

Arroyo (4-2) won his third successive start, giving up seven hits while he struck out seven.

- -

A's 11, White Sox 0

Drew Pomeranz threw five shutout innings, first baseman Brandon Moss hit two-run homers twice while right fielder Josh Reddick belted a two-run blast as the Oakland A's crushed the Chicago White Sox 11-0.

Pomeranz allowed just three hits while striking out eight and walking two.

The A's pounded out 17 hits, eight for extra bases.

Moss lofted a two-run homer to right in the sixth inning, then hit a two-run blast into the right field seats in the eighth, giving him eight homers for the season.

- -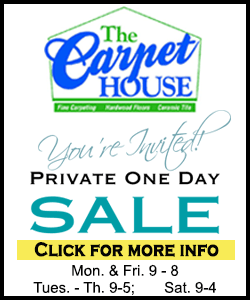 Braves 5, Giants 0

Jason Heyward ignited a three-run sixth inning with a stunning slide at home plate as the Atlanta Braves recorded a 5-0 victory over the San Francisco Giants.

Left hander Mike Minor pitched 6-1/3 shutout innings to help the Braves beat the Giants for the first time in five meetings this season.

- -

Rays 2, Mariners 1

The Tampa Bay Rays jumped on former teammate Fernando Rodney for two runs in the top of the ninth inning to beat the Seattle Mariners and their new closer 2-1.

Seattle starter Hisashi Iwakuma had pitched eight shutout innings before the Rays tagged their former teammate for two runs in the top of the ninth.

Designated hitter David DeJesus led off the inning with a solo homer then left fielder Matt Joyce capped off three consecutive two-out singles with an RBI for Tampa's first lead of the game.

- -

Dodgers 7, Marlins 1

Shortstop Hanley Ramirez's two-run double ignited five runs in the sixth inning to spark the Los Angeles Dodgers' to a 7-1 victory over the Miami Marlins that ended starter Josh Beckett's string of 14 consecutive starts without a win.

Beckett (1-1) allowed a run on four hits with six strikeouts and three walks in 6-1/3 innings against Miami to record his first decision since Sept. 30, 2012, when he beat the Colorado Rockies.

Ramirez drove in second baseman Dee Gordon and right fielder Yasiel Puig with a double to left off Miami starter Jacob Turner in the sixth to jumpstart the Dodgers' offense.

- - (Compiled by Ben Everill)
[© 2014 Thomson Reuters. All rights reserved.]
Copyright 2014 Reuters. All rights reserved. This material may not be published, broadcast, rewritten or redistributed.