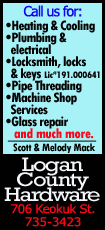 Board members present for the meeting were David Hepler, Maxine Lolling, Mike Rohrer, Bill Sahs and Todd Walker.

Guests included Mark Hilliard, Dianna Heyer, Sally Gosda, and Marcia Dowling; all from the Logan County Department of Public Health.

IBCCP Grant Status

LCDPH administrator Mark Hilliard told board members that it was around this time last year that the Health Department was having issues regarding the money brought in by an IBCCP Grant. The grant helps to pay for the breast and cervical cancer programs offered by the Health Department. Hilliard said that last year the state was willing to help fund the deficit for the county to keep the program in operation.

Normally, the application for this grant would need to be received by the state in July. "We haven't seen any grant applications yet," said Hilliard. He said that the department has received the paperwork for other grants, but not the necessary grant for the IBCCP.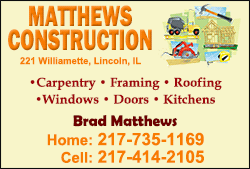 "The number of clients in the program has declined because of the number of clients enrolled in Medicaid. We're looking at a situation where that will continue," said Hilliard. "We're also in a situation where we have lost [most of] our clerical staff."

Hilliard told the board that due to a loss of clients, a loss of staff, and a likely continuation of those trends, he would recommend not renewing the grant application. Said application is offered because a group has significant need for the funding, which can only come along if there are enough clients and employees to make the program function efficiently.

"Traditionally, our case load was running at about 800…that is reduced to more than 200 now," said Dianna Heyer, the assistant administrator. Heyer added that since September of last year, the department has attempted to gain guidance from the state.

"What we continued to hear was 'business as usual,'" said Heyer. She said that the department was also told to continue serving women already in a screening cycle.

"This program cannot function, we cannot do the work, with any fewer staff than we have," said Heyer. "There is no way we can do this program with less funding."

Bill Sahs said he wasn't sure how the board would be able to hire someone to help run the program for what may only be one year. Currently, Marcia Dowling works with the program, but she is retiring at the end of the month. Sahs and Heyer both expressed that they would not want to hire someone new and tell that person they were only needed for one year, should that happen.

"It's hard as it is to get RN's," said Heyer.

David Hepler said he feels the board should wait and see if the state sends the paperwork before the next meeting. The state government has been known to be late in delivering paperwork for grants in the past.

Hilliard said the board would need to make a decision before the next meeting, as the grant year would start in July. The board is not scheduled to meet until after the start date. Hilliard said his recommendation was to vote at the present time.

Todd Walker made a motion to not reapply for the grant, which was seconded by Maxine Lolling. The motion passed, with Hepler voting no.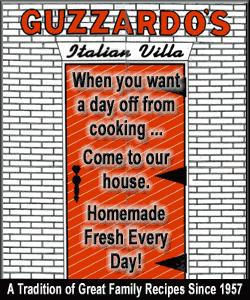 Appointment of Public Health Administrator

Current administrator, Mark Hilliard, plans to retire at the end of July.

After a brief executive session, the board members voted on the appointment of a new public health administrator. The board members present voted to appoint Dianna Heyer as the new administrator. Hepler voted "no" on the appointment.

Heyer is currently the assistant administrator and director of nursing. She is a Registered Nurse and possesses a Bachelor of Science in Nursing. Heyer will take on the position as of September 1st of this year.
Regional Collaboration

As part of his administrator's report, Mark Hilliard told the board that he has been working with various health-care organizations in central Illinois. These organizations, found in Logan, Mason, Tazewell, Peoria, and Marshall Counties, are looking into efforts of collaboration in order to better provide health improvement services to the populations.

Hilliard said there may be opportunities to receive federal funding as part of the Affordable Care Act should these efforts come to any fruition. There were no other specific updates on these potential efforts at this time.


Health Department Finances

"We had two months in a row where we made money," said Sally Gosda as she began her financial report. Gosda told the board that the Health Department had an excess last month of $42,295. Gosda said that the month of April is typically a better month, as people are paying taxes to the state, which prompts the state to pay a few bills.

Gosda also said that Home Health Care revenue for April was over $62,000. "This is almost double what we have been pulling in," said Gosda.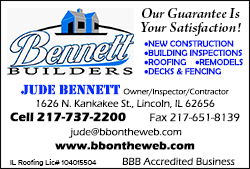 "Most of that revenue will be pulled back to offset fiscal year '13," said Gosda. She added that for the past couple of months, the Health Department has been able to pay a few extra bills.

Gosda also provided a copy of an audit report that was recently completed for the department. She said that the only finding of note on the audit was a lack of signing off on vaccine order forms. "That is all done electronically. There's nowhere to sign off on," said Gosda, who also said they will be implementing a plan to fix it.

The other finding Gosda noted was an error in tracking a few hours for WIC-related operations. "It's not a big finding…We do have checks and balances in place, but I missed it, and I do take responsibility for that," she said.
[By DEREK HURLEY]