Bicycle Parade Added to "Rt. 66 Ribs & Rides Cruise-In"

Send a link to a friend Share
[May 14, 2014] ATLANTA - In addition to the vintage cars and BBQ Cook-off, the Atlanta Public Library has announced that it will hold a Bicycle Decorating Event and Bicycle Parade to the list of events scheduled in downtown Atlanta on Saturday, June 14th. Sign-in time for the event is 10:30am, with the Bicycle Parade kicking off at 11:00am. The event is open to children and adults of all ages.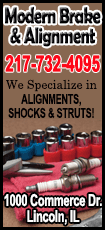 The decoration theme is "Paws to Read" which is also the theme of the Atlanta Public Library's Summer Reading Program. Entrants can use their imaginations when decorating their bikes per the Paws to Read theme, with ideas ranging from favorite animal, favorite animal character in a movie or book, endangered species animal or any other animal related idea! The Bicycle Parade will proceed down Arch Street (Old Rt. 66) in between all of the vintage and classic cars lining the street.

Advanced registration is required. To receive a registration form, please send an email to apldinformation@gmail.com, phone the Atlanta Public Library at 217-648-2112, or contact Youth Programming Committee chairperson, Annie Hieronymus at 217-737-6937.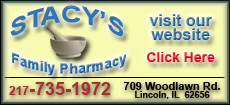 In addition to the Bicycle Parade, the Atlanta Betterment Fund invites the public and all area classic and vintage car owners to attend the Rt. 66 Ribs & Rides Cruise-In on Saturday, June 14th. This free event will be held from 10am-4pm along Rt. 66 in downtown Atlanta. As a special added attraction, a BBQ Cook-off will be held, sponsored by The Palms Grill Café – Featuring Fat Boy's BBQ. If you would like to participate in the BBQ Cook-Off, phone 217-415-1101 or 217-648-2233 to sign-up.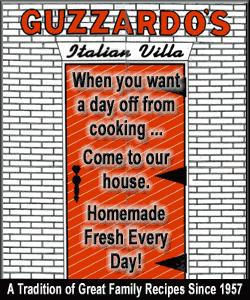 While in Atlanta be sure stop at the Palms Grill Café for a piece of blue ribbon homemade pie, tour the J. H. Hawes Grain Elevator Museum, get your picture taken with the Bunyon Giant, pick up a Rt. 66 souvenir at the Gunnar Mast Trading Post, have a cheeseburger at Chubby's, visit the Atlanta Museum, enjoy a cold one at "The Korner", buy some homemade candy or a one-of-a-kind item at the Arch Street Artisans shop, then stroll around and see all the assembled Cruise-In cars.

The Atlanta Rt. 66 EV Cruise-In is sponsored by the Atlanta Betterment Fund.

For more information, contact:
Bill Thomas, Atlanta Betterment Fund
Post Office Box 166, Atlanta, Illinois 61723
Very Small – Very Friendly – Very Rt. 66
wthomas@teleologic.net 217-648-5077
[Text received; BILL THOMAS]