Illinois Law Enforcement out in force to remind motorists to "Click It or Ticket"
High number of unbuckled motor vehicle fatalities occur at night

Send a link to a friend Share
[May 14, 2014] CHICAGO– The Illinois Department of Transportation (IDOT), the Illinois State Police and over 500 local law enforcement agencies today announced plans to crack down on seat belt law and impaired driving violators. To kick off the busy summer travel season, a two-week, law enforcement mobilization will begin May 9th and run through Memorial Day, May 26th. During this time, police will enforce seat belt, impaired driving and other traffic laws 24/7, with a large number of patrols occurring during late-night hours when the most unbuckled fatalities occur on Illinois roads.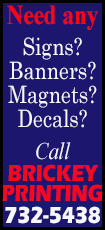 This mobilization coincides with the beginning of the busy summer travel season, when traffic is at its highest. All too often the increase in traffic is followed by an increase in motor vehicle fatalities. While Illinois has remained below 1,000 fatalities for the last 5 years, the last two years have seen increases. As of May 7, 2014, total provisional motor vehicle fatalities in Illinois are 246, 84 below the same date last year.

Illinois' primary seat belt law originally enacted in 2003 has had a direct effect on keeping Illinois fatalities below 1,000 in recent years. In 2012, the Illinois primary seat belt law was expanded to every seating position meaning a ticket can be issued to an unbuckled motorist in the front and back seat. Seat belt laws are strongly enforced and advertised, bringing about a nearly 94 percent front seat, daytime seat belt usage rate. However, back seat usage rates are much lower, and an even bigger problem is the number of unbuckled motor vehicle fatalities occurring during late night hours.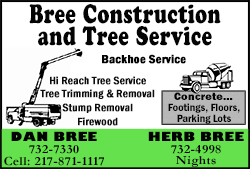 "Even with 9 out of 10 front-seat motorists buckling up in Illinois during the day, far too many people are still dying because they didn't wear a seat belt, especially late at night," said Illinois Transportation Secretary Ann L. Schneider. "IDOT, the Illinois State Police and hundreds of dedicated local police and sheriff's departments are saying today that needs to change."

The primary goal of "Click it or Ticket" is to get more people to buckle up during nighttime hours especially when other factors such as drunk driving play a large role in crashes.

Provisional data shows 1,339 passenger vehicle occupants killed in crashes were not wearing seat belts on Illinois roads from 2009 through 2013. Of those unbuckled fatalities occurring during these years, 650, or 49%, were killed during the 9 p.m. - 6 a.m. timeframe.

These data show why the Illinois State Police and local law enforcement statewide are reminding motorists that seat belt enforcement will be stepped up in the coming weeks – especially at night. Motorists choosing to not buckle in every seating position will be ticketed. Motorists choosing to drive impaired will be arrested.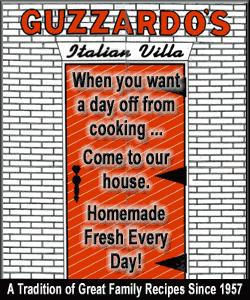 "Seat belt compliance remains a top priority for the Illinois State Police," said Colonel Mike Zerbonia. "Click It or Ticket has proven to be an effective means of raising awareness and saving lives. ISP Troopers will continue enforcements efforts over the coming months."
"IDOT is utilizing federal safety dollars to assist Illinois law enforcement in providing more seat belt enforcement," Secretary Schneider continued. "They'll be out there during rush hour, during the morning commute and during those late night hours when the most unbuckled fatalities occur. If you're caught unbuckled or driving drunk, you'll be given a ticket or arrested. It is not about money; it's not about tickets. It's about saving lives."
Over 1.4 million in federal safety dollars has been made available to the Illinois State Police and over 540 local law enforcement agencies to provide additional seat belt and drunk driving patrols during the two-week "Click It or Ticket" mobilization period. The federal dollars will fund thousands of seat belt enforcement zones and seat belt saturation patrols. Fifty percent or more of these patrols will occur during nighttime hours (9:00 p.m. to 6:00 a.m.). The mobilization also includes drunk driving enforcement including over 50 roadside safety checks.

For more information about the Click It or Ticket campaign in Illinois, go to www.buckleupillinois.org
[Text received; PARIS ERVIN, ILLINOIS DEPARTMENT OF TRANSPORTATION]