Kiwanis and Lincoln College make Mother's Day special
Send a link to a friend Share
[May 13, 2014] LINCOLN - Sunday morning, even before the doors officially opened at 11 a.m., a crowd began to gather outside the Meyer Evans Student Center for what they knew was going to be a very special Mother's Day buffet.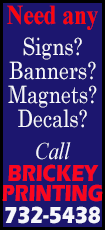 The event was hosted by the Lincoln Kiwanis with food preparation done by Lincoln College, Chef Warren Wendlandt and his staff.

The ticket takers this year were C. Wayne Schrader and Stu Churchill. Ticket sales stopped at 1:30 p.m. Around 1, Churchill said the crowd had died down, there might be a few more come in, but for the day, he was calling their total tickets in excess of 370.

After passing the ticket table, guests were directed into the Alumni room where a magnificent buffet was set up. Foods being offered included fresh fruits a variety of green and pasta salads, three meats including meatballs with mushrooms, Chicken Cordon Bleu and the college's signature ham sliced and served by Kiwanis volunteers and deep fried fish. There was also baby red potatoes, green beans and corn.

After filling two plates, guests were invited to find a seat in the dining room. Once seated they had a beverage station where they could choose from iced tea or a lemony fruit punch and hot coffee was also available.

Inside the dining hall there was a bread bar with a wide variety of dinner rolls, soft bread sticks, a dark rye bread sliced fresh at the bar, and a savory Anise seed bread, also sliced at the bar.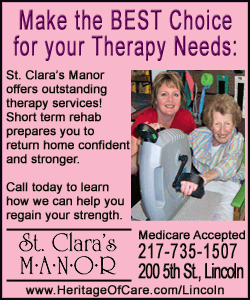 Next to the bread bar was a fantastic array of rich desserts, ranging from fruit pie and cobbler to decadent chocolate concoctions and cheesecakes. At the other end of the bar pancakes were being cooked to order and served up hot with a variety of toppings available. In addition to all this, there was a variety of 'dip-it-yourself' ice creams with sundae toppings available.

By 11:30 the dining hall was nearly full to capacity. Many of the patrons were families bringing mom to a great meal where she didn't have to cook, and no one had to do dishes. Others were there simply because they know the food will be great, and they can come in and sit down with old friends, or sit down with strangers and make new friends.

Throughout the meal service, Kiwanians were busy clearing tables and helping out with getting people seated, or aiding the kitchen staff keep all the serving dishes full. At the end of day, several of volunteers also purchased meal tickets and sat down to enjoy the excellent meal.
[By NILA SMITH]