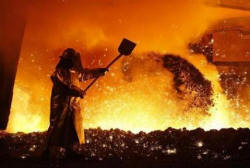 German growth puts stagnant France and Italy in shade
Send a link to a friend Share
[May 15, 2014] By Annika Breidthardt and Ingrid Melander

BERLIN/PARIS (Reuters) — Germany posted strong growth in the first quarter of the year in stark contrast with France: the euro zone's second largest economy failed to expand at all and Italy, the third largest, went into reverse.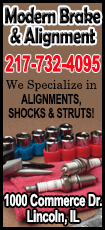 German quarterly growth of 0.8 percent marginally exceeded forecasts and was double the pace at the end of 2013. France was expected to pale in comparison but had still been forecast to grow by 0.2 percent.

Inventory changes and public spending were the only factors which kept the French economy from contracting while Germany's performance was driven largely by domestic demand.

The figure for the euro zone as a whole is due at 0900 GMT and forecast to show growth of 0.4 percent on the quarter.

France will now need 0.5 percent growth each quarter to meet a government forecast for subdued 1 percent growth in 2014, Natixis Asset Management chief economist Philippe Waechter said.

"France's public finance plan has been built on the 1 percent growth forecast. If we don't achieve it France will not meet its (debt and deficit) targets for 2014 and 2015," Waechter said.

France is not the only euro zone member in the doldrums.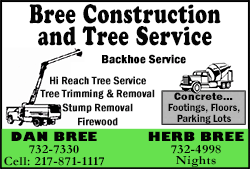 Italian gross domestic product contracted unexpectedly by 0.1 percent, denting a fragile recovery begun at the end of last year when the country finally put an end to its longest recession since World War Two. Growth of 0.2 percent had been forecast.

The Dutch economy shrank sharply - by 1.4 percent quarter-on-quarter - and Finland fell back into recession as output fell 0.4 percent from the previous quarter, following a decline of 0.3 percent in the fourth quarter of 2013.

There were no such problems for Germany.

Berlin expects domestic demand to drive growth of 1.8 percent this year and German Finance Minister Wolfgang Schaeuble said after the data that everything pointed to a broad economic pickup.

"Positive impulses came ... exclusively from within the country," the German Statistics Office said in a statement. "By contrast, foreign trade put the brakes on economic growth."

To compound France's problems a public sector strike has been called by the hardline FO labor union over civil service pay freezes - a reminder of the difficulties of enacting economic reform.

The silver lining is the absence of pressure from the markets with borrowing costs for many euro zone countries at record lows. France will auction up to 9.5 billion euros of bonds later.

DON'T BLAME THE EURO

With recovery from years of economic crisis slow to materialize and prices barely rising - euro zone inflation was just 0.7 percent in April - the European Central Bank appears to be preparing to loosen policy at its June meeting.

A number of sources told Reuters that the ECB was working on a package of options, including cuts in all its interest rates and targeted measures aimed at boosting lending to small- and mid-sized firms.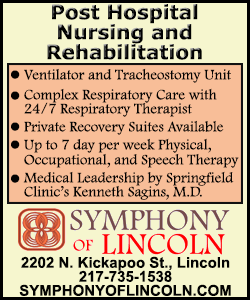 "We have ... stressed that we are determined to act swiftly if required and do not rule out further monetary policy easing," ECB Vice President Vitor Constancio said on Thursday.

The ECB has flagged a strong euro as one of its concerns, given the downward pressure it puts on import prices and exports.

French President Francois Hollande's government wants euro zone governments to take action on the currency and has called for negotiations to weaken it after EU parliament elections next week.

The head of France's Medef national employers association said on Tuesday that Paris should not use its call for a weaker euro as a substitute for much-needed reforms.

Other euro zone countries which have taken strong medicine to improve competitiveness are starting to see the benefits.
Spain reported first quarter GDP growth of 0.4 percent two weeks ago, giving a year-on-year expansion of 0.6 percent, the strongest in three years. In response, the Spanish government upped its 2014 growth forecast to 1.2 percent from a previous 0.7.

In global terms, much depends on China but there are positive signs elsewhere.

Japan clocked its fastest pace of growth in more than two years in the first quarter, raising hopes the economy will have enough momentum to tide over an expected slump following an April 1 sales tax hike.

And the United States is expected to bounce back from a weather-ravaged start to the year.

Hollande's government hopes to revive companies' competitiveness with plans to phase out 30 billion euros ($41 billion) in payroll tax over the next three years in exchange for commitments to boost hiring and investment. ($1 = 0.7294 Euros)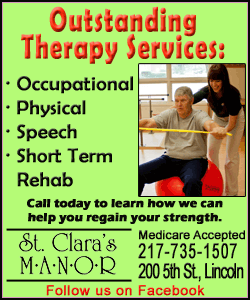 (Additional reporting by James Mackenzie in Rome, Madeline Chambers in Berlin, Jussi Rosendahl in Helsinki and Anthony Deutsch in Amsterdam. Writing by Mike Peacock, editing by Toby Chopra)
[© 2014 Thomson Reuters. All rights reserved.]
Copyright 2014 Reuters. All rights reserved. This material may not be published, broadcast, rewritten or redistributed.