NASFM and Grinnell Mutual release Life Safety Achievement Award applications to recognize fire departments
Send a link to a friend Share
[May 15, 2014] Does your local fire department promote fire prevention? If so, it may be eligible for the Life Safety Achievement Award, sponsored by NASFM Fire Research & Education Foundation and Grinnell Mutual Reinsurance Company. Since 1994, the Life Safety Achievement Award has recognized both professional and volunteer fire departments for outstanding fire safety statistics and effective fire prevention programs during the preceding calendar year. The award application is now available on NASFM's website, www.firemarshals.org, and Grinnell Mutual's website, www.grinnellmutual.com.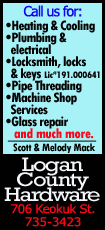 "The heroic efforts of our local fire service aren't limited to rushing into burning buildings to save families. They are also busy presenting educational information to local schools and other community groups to make sure people know how to respond to fires and how to prevent them in the first place," said Alan Clark, assistant vice president of Special Investigations for Grinnell Mutual.

Fire departments across the United States are eligible for the national Life Safety Achievement Award. To qualify, fire departments must record zero fire deaths in residential structures or a 10 percent reduction of fire deaths during 2013. In addition, they must demonstrate a commitment to preventing residential fires in their local communities through effective fire prevention programs. The applicants must show evidence that the department's fire prevention efforts increased over the previous year and made a positive impact.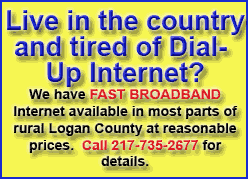 Residents can help their local fire service earn recognition by encouraging their fire chief to apply for the Life Safety Achievement Award. All applications must be received by July 31. Award recipients will be notified in September.

"Experience tells us that fire prevention activity and public education can significantly reduce life and property loss from residential fires," said Jim Narva, executive director for the NASFM Fire Research & Education Foundation. "Prevention and education are very cost effective compared to the traditional approach of relying on fire suppression. The Life Safety Achievement Award recognizes fire departments for their fire prevention efforts and encourages them to continually improve upon those efforts."

"If you can save one life, two lives, or 10 lives, you've really made a difference. The Life Safety Achievement Award honors our hometown heroes – our fire departments – for initiating proactive programs that save lives," said Alan Clark, assistant vice president of Grinnell Mutual's Special Investigations Unit.
About NASFM Fire Research & Education Foundation

The NASFM Fire Research & Education Foundation is a public interest group with a mission to reduce residential fire deaths and injuries. The Foundation advocates the use of residential fire sprinklers, smoke alarms, carbon monoxide detectors and teaching people fire-safe behavior. The Foundation assists fire departments with implementing residential sprinkler/smoke alarm programs on a local basis. The Foundation's partners include the United States Fire Administration, the National Association of State Fire Marshals and private industry/associations with an interest in and commitment to residential fire safety.

About Grinnell Mutual

Grinnell Mutual Reinsurance Company, in business since 1909, provides reinsurance for farm mutual insurance companies and property and casualty insurance products through more than 1,600 independent agents in 12 Midwestern states. Grinnell Mutual is the 123rd largest property-casualty insurance company in the United States and the largest primary reinsurer of farm mutual companies in North America.
[Text received; MALLORY BRADSHAW, GRINNELL MUTUAL REINSURANCE COMPANY]