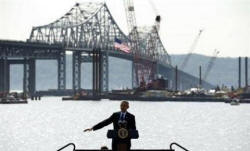 At Busy NY Bridge, Obama Urges U.S. Transportation Funding
Send a link to a friend Share
[May 15, 2014] By Roberta Rampton

TARRYTOWN, New York (Reuters) - U.S. President Barack Obama appeared at an aging New York bridge on Wednesday to chide the U.S. Congress for failing thus far to approve transportation legislation for urgently needed road projects.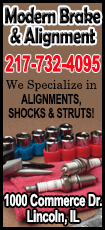 Speaking over the steady hum of traffic at the Tappan Zee bridge, about 20 miles north of New York City, Obama also said his administration plans to accelerate approvals for infrastructure projects across the country.

With Congress facing a big fight on how to replenish a federal fund for road construction, Obama urged lawmakers to pass a transportation bill to pay for an estimated 112,000 highway projects and 5,600 transit projects under way this year.

Without passage, work could grind to a halt, putting at risk almost 700,000 jobs in the peak summer construction season.

"If they don't act by the end of the summer, federal funding for transportation projects will run out," Obama said. "There will be no money, the cupboard will be bare."

Obama has offered a four-year, $302-billion transport spending plan, paid for by ending some business tax breaks. But the White House has said he is open to alternative proposals to avert the looming funding crisis.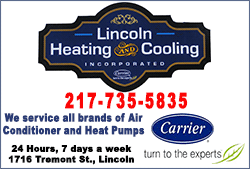 Democratic Senator Barbara Boxer's proposed six-year transportation bill calls for current funding levels plus inflation for road, bridge and transit projects through September 2020.

However, the measure does not contain a mechanism to increase revenues to cover a chronic shortfall in U.S. fuel tax revenues as fuel economy and construction costs rise. It will be up to tax-writing committees in the House and Senate to make that crucial decision.

Neither party has shown any interest in raising the 18.4 cents per gallon tax on gasoline or the 24.4 cents per gallon tax on diesel, which have not changed since 1993, despite calls for an increase from trucking groups and the U.S. Chamber of Commerce.

Obama singled out Republicans specifically for criticism for what he called their efforts to pursue tax cuts instead of infrastructure spending.

"If you want to tell them what you think about that, don't worry because usually they show up at ribbon cuttings of projects they refuse to fund," he said.

Obama has long pledged to snip red tape on infrastructure projects, which can often face a long series of environmental and other types of reviews from government bodies.

[to top of second column]
Since 2011, the administration worked on ways to expedite approval for 50 major projects, such as the $3.9-billion replacement for the aging 60-year-old Tappan Zee bridge, crowded with almost 138,000 vehicles per day.

By holding simultaneous reviews for several agencies for the new bridge, the government approved it in 1.5 years instead of the three to five years it would have typically taken, he said.

Obama said his government is expanding a "dashboard" used to track schedules for permits and coordinate reviews for departments of projects ranging from windfarms to ports and pipelines.

The highest-profile pipeline project, the politically contentious Keystone XL crude oil pipeline from Canada, is not included in the dashboard.

Supporters of Keystone XL complain that it has been under review for more than five years. Environmental groups want Obama to stop the proposed pipeline.

"It's a real challenge to listen to the president talk about reforming the permitting system when he's been sitting on the permit for the country's largest shovel-ready infrastructure program," Senate Republican Leader Mitch McConnell said in a statement.

(Additional reporting by Mark Felsenthal, Jeff Mason, Steve Holland and David Lawder; Editing by Clarence Fernandez and David Gregorio)
[© 2014 Thomson Reuters. All rights reserved.]
Copyright 2014 Reuters. All rights reserved. This material may not be published, broadcast, rewritten or redistributed.'