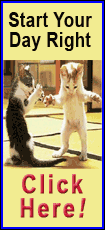 That identity served them well Wednesday night. The Spurs lost their best player, guard Tony Parker, to a tight left hamstring, early in the second quarter. Instead of folding, San Antonio summoned timely contributions from other players and defeated the Portland Trail Blazers 104-82 to win their Western Conference semifinal series four games to one.

Forward Kawhi Leonard and guard Danny Green scored 22 points apiece for the Spurs, combining to convert seven of 10 3-point shots. Green led the Spurs with nine rebounds, and Leonard made a game-high five steals.

Green struggled before Wednesday, scoring 22 points in the first four games of the series.

Guard Patty Mills, filling in for Parker, scored 18 points and made three steals. Forward Tim Duncan added 16 points and eight rebounds.

San Antonio coach Gregg Popovich said he did not know the extent of Parker's injury.

"They (medical staff) just said he couldn't come back," Wednesday, Popovich said.

Guard Manu Ginobili said one thing is certain: "We need him back and healthy if we want to make the Finals," Ginobili said.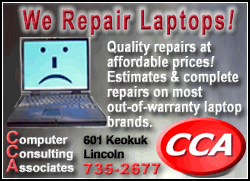 Mills was averaging 15 minutes and seven points a game in the playoffs as Parker's backup. He played more than 25 minutes on Wednesday.

"You never want to see a guy go down, like Tony," Portland forward LaMarcus Aldridge said. "But I thought Patty played great."

As did Leonard, the third-year player who was assertive at both ends of the court all night. There are some games when he defers on offense to Duncan, Parker and Ginobili, who have won three NBA championships together.

"He'll have some games like the last game when he'll be a little bit tentative," Popovich said. "When he plays freely and takes what comes -- catch it and shoot it, catch it and drive it, don't think about it -- then we get a game out of him like this. It's becoming more and more this kind of game then the deferred kind of game."

Leonard said circumstances dictated that he play that way.

"Knowing Tony was out, I wanted to stay aggressive and still stay within the system," Leonard said.

Aldridge led Portland with 21 points, and he grabbed 10 rebounds. Blazers guard Damian Lillard scored 17 points and handed out 10 assists, but he hit just seven of 18 shots from the floor.

San Antonio led 51-44 at halftime. The Spurs were ahead by six when Parker left for the locker room with more than eight minutes left in the half.

[to top of second column]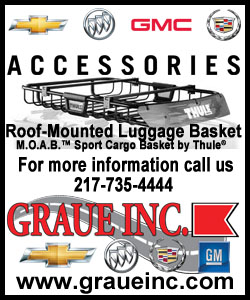 Leonard was largely responsible for the Spurs' success without Parker in the half, scoring nine points in the second quarter on three 3-point baskets. He didn't miss a long-range attempt in the period.

Aldridge scored 14 first-half points to pace the Blazers.
Portland managed to neutralize Parker in the first quarter before he was injured. Coach Terry Stotts assigned the 6-foot-8 Nicolas Batum to guard the 6-2 Parker for the second straight game. Parker attempted only two shots, missing both.

Batum, who finished with 10 points and 12 rebounds Wednesday, was primarily responsible for limiting Parker to 14 points when the Blazers won Game 4 on Monday. Parker averaged 26 points in the first three games of the series before Batum became the primary defender against him.

The Spurs doubled their halftime lead to 14 points after three quarters. Duncan scored seven in the third quarter, and Leonard turned two steals into fast-break dunks that inspired the home crowd.

Then it became a rout, and the Blazers were eliminated after a successful season. Regarded as a marginal playoff contender before the season, they were the fifth seeded team in the West.

"We got a taste of the playoffs, a taste of success," Stotts said. "That's something we can build on."

NOTES: Portland G Mo Williams missed his third straight game with a groin strain. Williams was the Trail Blazers' top backcourt reserve, averaging 9.7 points a game. ... Spurs F/C Tim Duncan played in his 223rd playoff games. He ranks fourth in league history in playoff appearances after passing Los Angeles Lakers G Kobe Bryant last week. The three who rank ahead of Duncan also played most, or part, of their careers with the Lakers -- Oklahoma City Thunder G Derek Fisher (252), retired F Robert Horry (244) and former C Kareem Abdul-Jabbar (237). ... Duncan, 38, averaged only 29 minutes a game during the regular season. He is averaging 34 minutes in the playoffs. ... The Trail Blazers were slow starters in the playoffs. They outscored their opponents in the first quarter in only two of 11 games.
[© 2014 Thomson Reuters. All rights reserved.]
Copyright 2014 Reuters. All rights reserved. This material may not be published, broadcast, rewritten or redistributed.