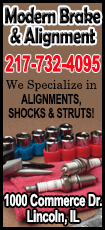 Yankees 4, Mets 0

Right-hander Masahiro Tanaka threw his first complete game as a major-leaguer, a masterful four-hit shutout, and the New York Yankees snapped a four-game losing streak by beating the New York Mets 4-0.

Third baseman Yangervis Solarte and first baseman Mark Teixeira each hit solo homers for the Yankees, and second baseman Brian Roberts had two triples, his first two-triple game in 1,361 big league games.

The Yankees (21-20) moved over .500 and ended a six-game losing streak against their cross-town rivals.

Tanaka (6-0) cemented himself as the Yankees' ace as he continues living up to the $155 million, seven-year contract he received in February, lowering his ERA to 2.17.

He struck out eight, didn't walk a batter and allowed just two runners to get as far as second base.

- - -

Tigers 7, Orioles 5

Justin Verlander remained unbeaten at Camden Yards and battery mate Bryan Holaday was part of two early rallies as the Detroit Tigers, who led 6-0 in the fifth, held on to beat the Baltimore Orioles 7-5.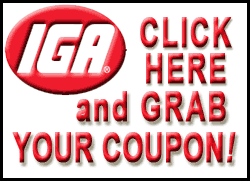 A Virginia native, Verlander (5-2) is now 7-0 lifetime at Baltimore even though he gave up five runs in six innings.

The Tigers had scored three runs in the fourth to make it 5-0 as catcher Holaday (two hits) had an RBI single, shortstop Danny Worth (two hits) drove in a run with a bunt single and Davis hit a sacrifice fly to center to score Holaday.

It was a 6-0 lead before the Orioles scored five times in the fifth to make it 6-5.

Detroit got some insurance in the sixth with a solo homer by left fielder Rajai Davis to take the 7-5 lead.

- - -

Angels 3, Phillies 0

Garrett Richards baffled the Philadelphia Phillies over seven shutout innings to lift the Los Angeles Angels to a 3-0 win.

Richards (4-0) struck out eight and walked none while scattering five hits. He owns a 2.18 ERA in his last five games. Albert Pujols had two of the Angels' eight hits and scored two runs.

Seven of eight regulars in the Angels' lineup had at least one hit.

- - -

Royals 3, Rockies 2

Struggling third baseman Mike Moustakas drove in three runs and left-hander Jason Vargas pitched effectively into the seventh inning as the Kansas City Royals edged the Colorado Rockies 3-2.

Moustakas, who entered the game just 3-for-39, .077, at home, and .147 overall, drilled a double to right in the second inning off right-hander Jhoulys Chacin to score catcher Salvador Perez, second baseman Johnny Giavotella and center fielder Lorenzo Cain.

Vargas (4-1) extended his scoreless streak to 13 innings before giving up a home run on a 3-1 pitch to center fielder Drew Stubbs with third baseman Nolan Arenado, who had doubled, aboard.

- - -

Nationals 5, Diamondbacks 1

Washington shortstop Ian Desmond had two hits, including a tiebreaking, two-run single in a four-run the ninth inning, and the Nationals beat the Arizona Diamondbacks 5-1.

Center fielder Denard Span walked to open the ninth against right-hander Brad Ziegler (0-1) before third baseman Anthony Rendon doubled over right fielder Gerardo Parra's head. Jayson Werth was intentionally walked to bring up Desmond, who has reached safely in 17 of his last 18 games.

Tyler Moore had a two-run single with one out against Ziegler to finish the scoring.

- - -

White Sox 4, Athletics 2

Rookie Jose Abreu hit his major-league leading 15th home run, a three-run blast in the top of the eighth inning, to power the Chicago White Sox to a 4-2 victory over the Oakland Athletics.

Second baseman Gordon Beckham went 3-for-4, scored twice and homered to lead off the first inning for the White Sox, who ended a four-game skid and snapped the A's six-game winning streak.

A's right-hander Luke Gregerson (1-2) came on to face Abreu and quickly got ahead 0-1 but Abreu crushed his next pitch far over the left field fence, giving him an American League-best 41 RBIs this season.

- - -

[to top of second column]
Rays 2, Mariners 0

Tampa Bay starter Jake Odorizzi threw 5 2/3 innings of no-hit ball to lead the Rays to a 2-0 win over the Seattle Mariners.

Odorizzi (2-3) allowed just one hit over six shutout innings to earn his first win since April 4.

Tampa Bay's (18-23) two runs came on a bases-loaded walk in the fourth inning and a wild pitch on the next at-bat.

Seattle (20-20) had just two hits for the game.

- - -
Giants 10, Braves 4

Gregor Blanco reached base three times, stole three bases and scored three runs, and Hunter Pence had a home run among his four hits as the San Francisco Giants collected 15 hits in a 10-4 victory over the Atlanta Braves.

Shortstop Brandon Crawford drove in three runs with a home run, double and single, first baseman Michael Morse also homered, left fielder Tyler Colvin had a double and a single, and third baseman Pablo Sandoval chipped in with two singles as the Giants made it five of six over the Braves during a 13-day stretch.

Pence's second hit, a one-out single, led to the go-ahead run in the last of the fourth inning after the teams had battled to an early 4-4 tie.

- - -

Indians 15, Blue Jays 4

Right fielder David Murphy had five hits and five RBIs, and right-hander Corey Kluber struck out nine in seven innings as the Cleveland Indians defeated the Toronto Blue Jays 15-4.

Murphy posted his third career five-hit game and designated hitter Lonnie Chisenhall also collected five hits for the Indians.

Indians catcher Yan Gomes, a former Blue Jay, capped off a six-run ninth with his sixth homer of the season, a three-run shot that knocked right-handed reliever Neil Wagner from the game.

- - -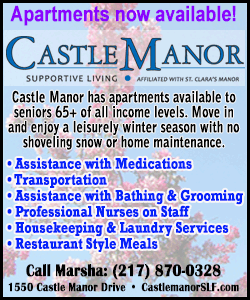 Pirates 4, Brewers 1

Chris Stewart drove in the go-ahead run with a ninth inning single and Starling Marte followed with a two-run double as the Pittsburgh Pirates rallied for a 4-1 victory over the Milwaukee Brewers.

Clint Barmes came on to run for Davis and he scored with ease when Stewart, the Pirates' catcher, singled to center. That put runners at second and third for Marte, who entered the game as a pinch hitter in the eighth after missing the previous two games with tightness in his back.

Marte fell behind 1-2 on three straight fastballs, but Rodriguez's fourth offering was hanging a curveball that Marte ripped to the wall in center, breaking the game open.

- - -

Red Sox 9, Twins 4

Designated hitter David Ortiz slugged two home runs and starting pitcher Felix Doubront pitched 6 1/3 innings of one-run ball as the Boston Red Sox defeated the Minnesota Twins 9-4.

Ortiz, a former Twin, terrorized his old team once again, bashing two homers for the second consecutive game. Both of Ortiz's homers were solo shots, but he also had a double and accounted for three runs.

Doubront allowed one run in 6 1/3 innings, walking one and striking out five to improve to 2-3.

Red Sox left fielder Grady Sizemore had two hits and knocked in a pair of runs, and shortstop Xander Bogaerts also had a two-hit game for Boston (20-19).

- - - (Editing by Ben Everill)
[© 2014 Thomson Reuters. All rights reserved.]
Copyright 2014 Reuters. All rights reserved. This material may not be published, broadcast, rewritten or redistributed.