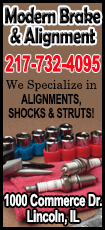 "It's such an unreal moment," the right-hander said after he allowed two runs in six innings during the Marlins' 13-3 rout of the Los Angeles Dodgers at Dodger Stadium on Wednesday night. "Can't believe I got the win, can't believe I'm in L.A. and just pitched against the Dodgers. It still hasn't hit me."

Third baseman Ed Lucas, left fielder Reed Johnson and catcher Jeff Mathis all homered for the Marlins (21-20), who avoided a three-game sweep by Los Angeles (22-20). The Marlins, who are 4-15 on the road, out-hit the Dodgers 17-10.

DeSclafani, who threw 93 pitches (66 strikes), was called up from Double-A Jacksonville to start for injured ace Jose Fernandez, who was scheduled to pitch the game before suffering a season-ending elbow injury. DeSclafani (1-0) also drove in two runs.

"Obviously run support helps, but I was just so focused on trying to pound the strike zone and making sure I (made) quality pitches and making sure I didn't let anything get away from me," DeSclafani said. "Honestly, I still couldn't believe I was on the mound facing the Dodgers' lineup, going from Jacksonville to the big leagues. I wasn't expecting a call-up at all.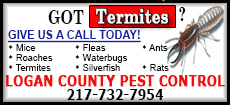 "I was really anxious just sitting in the dugout waiting to go out to pitch. I got on the mound and the first few fastballs were up, and I was like, 'I've got to calm down and stay within myself and pound the strike zone.' Once I got the first out, I settled down a little bit."

Marlins manager Mike Redmond was ecstatic with the rookie's effort. DeSclafani allowed seven hits and a walk, and he struck out seven.

"Wow, he was fantastic," Redmond said. "I thought Mathis did a great job with him. (DeSclafani) was aggressive in the strike zone, threw some nice sliders, and we scored some runs, too, so that definitely helped. Nice job by DeSclafani."

Miami left-hander Randy Wolf, signed Wednesday, worked the final three innings and was credited with a save. He allowed one run on three hits.

Mathis had three RBIs, and Lucas and Johnson drove in two runs apiece. Right fielder Giancarlo Stanton went 3-for-3 with a walk and extended his career-best hitting streak to 16 games. Stanton, who grew up in the Los Angeles area, has hit safely in 13 in a row against the Dodgers.

"You know this is going to happen to you a couple of times a year, but it's never fun," Dodgers manager Don Mattingly said of the blowout defeat.

Los Angeles left fielder Carl Crawford hit a solo home run, and right fielder Yasiel Puig added an RBI double to stretch his hitting streak to 14 games.

[to top of second column]
Dodgers starter Paul Maholm (1-4) was knocked around for 10 runs (five earned) on 11 hits in 3 2/3 innings. Maholm entered the game with a 3-1 mark and a 2.33 ERA in his last six starts against the Marlins.

Los Angeles catcher Drew Butera pitched the ninth inning, and he retired the side in order.
Five of the Marlins' six second-inning runs were unearned. DeSclafani, in his first big-league at-bat, bounced a grounder that hopped over the head of second baseman Dee Gordon for an error, with Johnson and first baseman Garrett Jones scoring on the play.

"It's a tough play, but that's a tweener and he's probably trying to get two there," Mattingly said of Gordon's miscue. "We get an out there, and the next guy hits a sac fly and we're out of the inning with one (run)."

Instead, the Marlins poured it on. A sacrifice fly to left by center fielder Christian Yelich drove home Mathis for a 3-0 advantage with two outs.

Lucas drove a 2-2 pitch from Maholm over the wall in left for a two-run home run, and second baseman Jeff Baker's infield single scored Stanton for the final run of the inning.

A two-run shot by Johnson -- his second of the series -- and a three-run blast by Mathis keyed a six-run surge in the fourth inning to blow the game open.


NOTES: The Marlins signed LHP Randy Wolf to a one-year deal Wednesday. Wolf was pitching for the Arizona Diamondbacks' Triple-A Reno affiliate, and he was 5-1 with a 4.50 ERA in six starts. He had 35 strikeouts in 34 innings. Before Wednesday, Wolf last pitched in the majors with the Baltimore Orioles in 2012. ... Dodgers C A.J. Ellis returned to the lineup after missing 34 games with a torn meniscus in his left knee. He went 0-for-4. To make room for him on the roster, Los Angeles optioned C Miguel Olivo to Triple-A Albuquerque.
[© 2014 Thomson Reuters. All rights reserved.]
Copyright 2014 Reuters. All rights reserved. This material may not be published, broadcast, rewritten or redistributed.